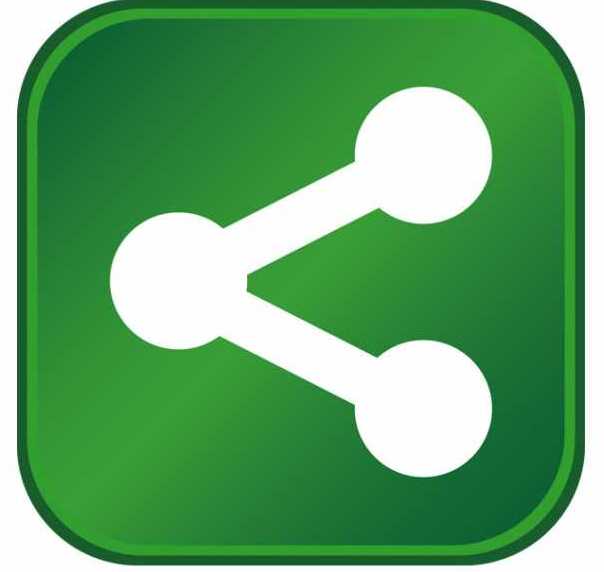 Volvo Car Corporation has selected Berkeley County, South Carolina for its first manufacturing facility in the Western hemisphere. The new $500 million factory highlights the attraction of the United States as a location for high-technology manufacturing. The plant is expected to create 2,000 new jobs over the next decade and up to 4,000 jobs by 2030.
The new facility will have an initial estimated annual production capacity of around 100,000 cars. Located in northwestern Berkeley County on a portion of the Camp Hall site, the plant will manufacture latest-generation Volvo models for sale in the United States and for export. Construction will begin in early fall 2015, with the first vehicles expected to roll off the assembly line in 2018.
Once completed, Volvo Cars will be able to manufacture vehicles on three continents, underscoring its position as a truly global car maker. It already operates two plants in Europe and two in China. Additionally, the new U.S. plant forms part of an ambitious medium-term expansion plan to double global sales, boost market share and lift profitability. Volvo began importing cars to the U.S. in 1955. With the development of an American factory, the company crosses an important threshold from an automotive importer to a domestic manufacturer.
Volvo Cars' location decision was taken as a result of its easy access to international ports and infrastructure, a well-trained labor force, attractive investment environment and experience in the high-tech manufacturing sector. In the broader scope, Volvo Cars' selection of the Palmetto State underlines the success of South Carolina's robust automobile industry. Today, the state is home to more than 250 automotive-related companies and suppliers and, as a result, leads the nation in the export of both tires and automobiles.
With today's announcement, South Carolina's strong auto industry looks to get even stronger. An economic impact analysis compiled by Dr. Frank Hefner at the College of Charleston estimates that, for an initial 2,000 direct jobs, more than 8,000 total jobs would be created as a result. Operating with 2,000 employees, the plant would contribute approximately $4.8 billion in total economic output on an annual basis.
Additionally, the development of the Camp Hall site will lead to the preservation, restoration and enhancement of more than 1,500 acres of wetlands in a critical, neighboring watershed that is a priority of Audubon South Carolina.
readySC™, a division of the S.C. Technical College System, is assisting with the recruitment and training for positions at the new plant. All information on hiring will be posted as available at the readySC portal at www.readysc.org/Volvo/. Potential suppliers or vendors interested in doing business with the company should contact the South Carolina Department of Commerce by completing an online information form at www.sccommerce.com/VolvoCarsSC or by emailing VolvoCarsSC@sccommerce.com.
For more information on Volvo Cars, visit www.volvocars.com/us.
QUOTES
"This new global industrial footprint and a complete product renewal forms the foundation for Volvo Car Corporation's growth and profitability targets." -Volvo Cars President and Chief Executive Håkan Samuelsson
"We're excited to build our first American factory in South Carolina and we look forward to helping grow the local community and economy. We were impressed with the friendliness, work ethic and passion of the people in the Charleston area." -Volvo Cars of North America President and CEO Lex Kerssemakers
"This is a landmark moment and truly a great day in South Carolina as we welcome Volvo Cars' first American manufacturing plant to our state. By bringing $500 million in new investment and 4,000 jobs to this community, Volvo's presence and commitment to Berkeley County and the state will be felt for decades to come. We are proud to have this global leader in car manufacturing join and strengthen South Carolina's automotive industry." -Gov. Nikki Haley
"South Carolina is leading the pack in advanced manufacturing, and we're excited to celebrate the decision of yet another global leader that our state is 'Just right' for business. As the proud home of Volvo Cars' first American plant, we look forward to watching their Berkeley County operations thrive, contributing to the success of the company's ventures in the U.S. and around the world." -Secretary of Commerce Bobby Hitt
"Today's announcement is proof that Berkeley means business. In less than 100 days, we were able to accomplish what normally takes a year or more to complete. My team and I are committed to doing all we can to make Berkeley County a place where families and the next generation can not only live, but also work. This is the teamwork that Volvo Cars can count on to ensure job-creating opportunities exist today, tomorrow and 40 years from now." -Berkeley County Supervisor Bill Peagler
"Volvo Cars is a world-class manufacturer whose choice of Berkeley County signals a sea change for this community. This decision reflects well on an unprecedented partnership of local and state officials, the South Carolina Power Team and Edisto and Berkeley electric cooperatives, who pulled together for the greater benefit of all. For our part, Santee Cooper is committed to building on this investment for decades to come, to maximize opportunities for Volvo, the people who will work there and the additional development that will follow and transform this corner of South Carolina." -Santee Cooper President and CEO Lonnie Carter
"Volvo Cars' announcement is tremendous for our port and state, and SC Ports Authority is proud to be an integral part of their decision to locate in South Carolina. Proximity to a port is critical to automotive manufacturing, and we are a proven leader in the automotive sector on the East Coast. We look forward to supporting Volvo's import-export needs and serving the significant economic impact it represents for our region." -SC Ports Authority President and CEO Jim Newsome
FIVE FAST FACTS
 Volvo Cars Corporation is establishing its first American manufacturing facility in Berkeley County, South Carolina.
$500 million investment and 4,000 new jobs.
The new plant will manufacture latest-generation Volvo models for sale in the United States and for export.
For more information on open positions and the application and training process, visit the readySC portal at www.readysc.org/Volvo/.
Those interested in doing business with Volvo Cars should visit www.sccommerce.com/VolvoCarsSC.
About Volvo Car Group
Volvo has been in operation since 1927. Today, Volvo Cars is one of the most well-known and respected car brands in the world with sales of 465,866 in 2014 in about 100 countries. As of December 2014, Volvo Cars had over 25,000 employees worldwide. Volvo Cars head office, product development, marketing and administration functions are mainly located in Gothenburg, Sweden. Volvo Cars of North America is based in Rockleigh, New Jersey. The company's main car production plants are located in Gothenburg (Sweden), Ghent (Belgium) and Chengdu (China).
About S.C. Department of Commerce
As South Carolina's leading economic development agency, the Department of Commerce works to recruit new businesses and help existing business grow. Commerce has recruited world-class companies to South Carolina such as Boeing, Bridgestone, Continental, Monster.com, ZF Group, BMW and Google Inc. and also supports startups, small and existing business, innovation and rural development initiatives. Commerce partners with the S.C Technical College System via readySC to support workforce training and recruiting, and with the S.C. Department of Employment and Workforce, which provides worker training and employment opportunities within the state. Consistently, South Carolina has ranked as one of the top states in the nation for attracting jobs through foreign investment, according to IBM-Plant Location International reports.For more information, visit www.SCcommerce.com.