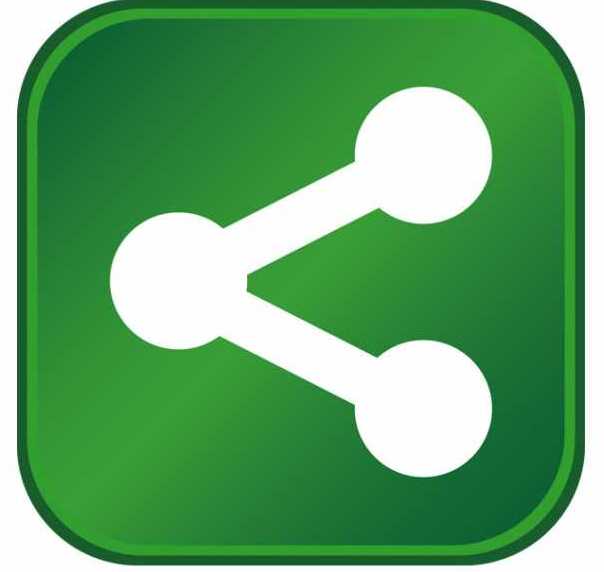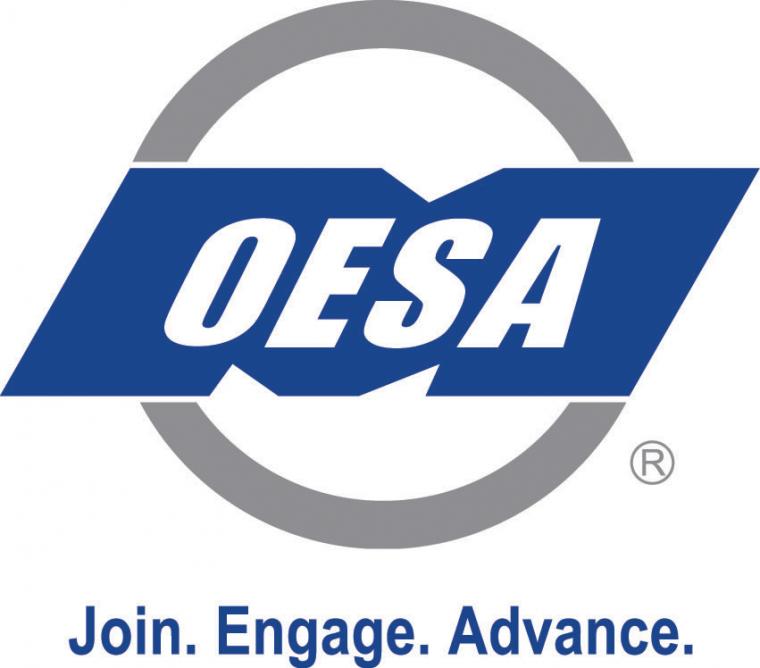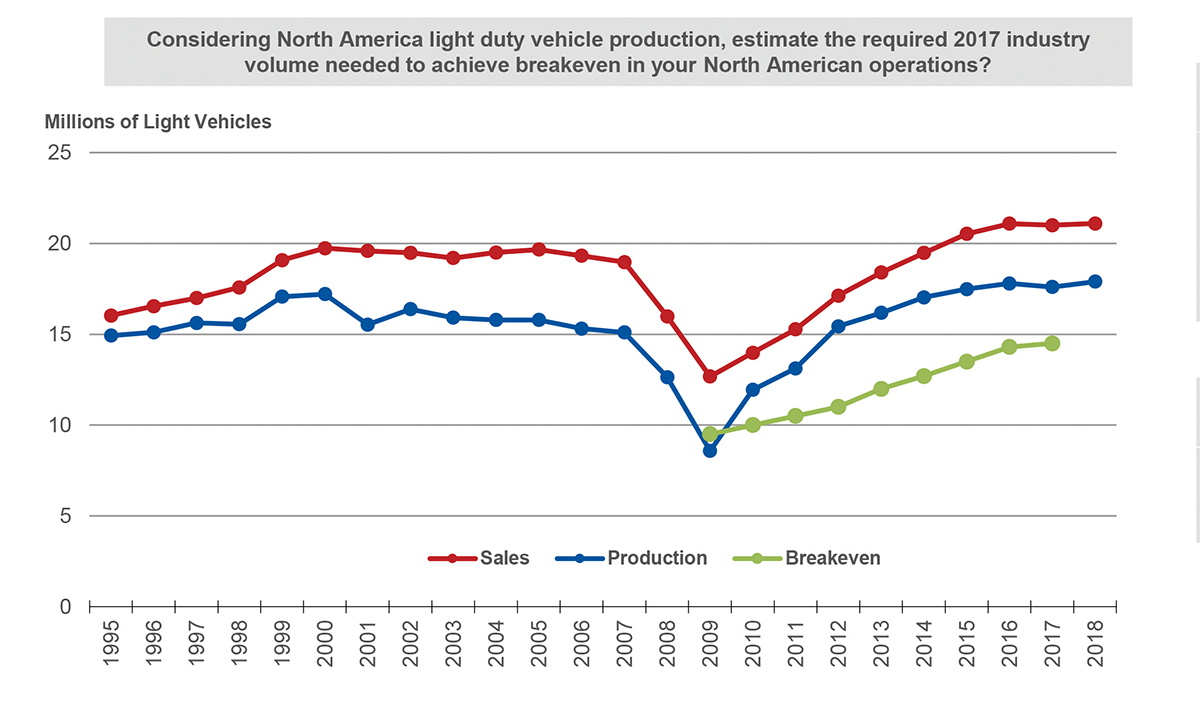 Optimism is rising in the automotive supply base according to a recent study by the Original Equipment Suppliers Association (OESA), a non-profit trade association that represents the business interests of OE automotive suppliers doing business in North America.
The OESA Automotive Supplier Barometer, a quarterly survey of executives at North American automotive suppliers, found its industry outlook index (Supplier Barometer Index or "SBI") rising to 54 in the early part of 2017, six points higher than in late 2016.The SBI is now above the neutral level of 50 for the first time since the second quarter of 2016.The key driving factor for the increase in optimism was the end of the uncertainty surrounding the U.S. presidential election and its result.
Barometer Key Findings:
• "Trump Bump" Lifting Suppliers' Outlook: The "Trump Bump" being felt on Wall Street is also impacting North American suppliers. The new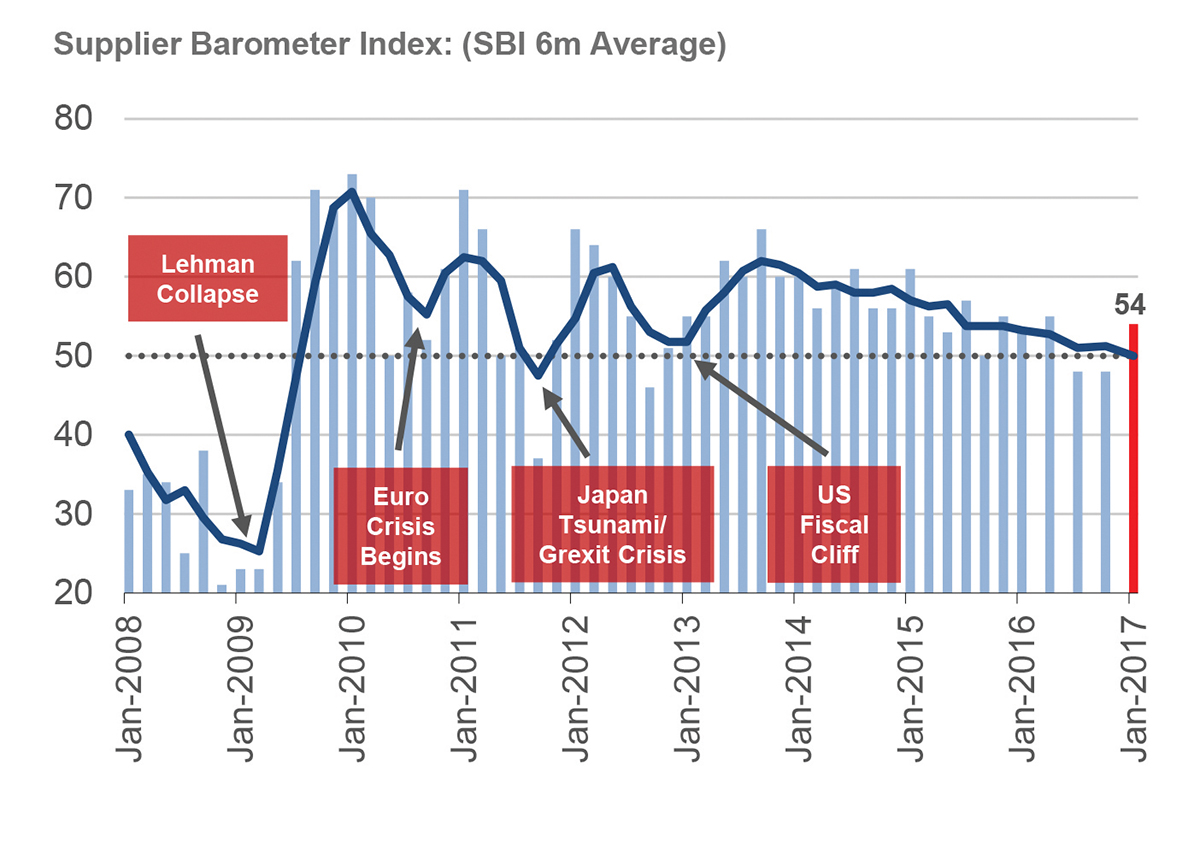 administration's stated policies of more government spending, coupled with lower corporate and personal tax rates, is expected to create stronger economic growth, and thus support better than previously expected vehicle markets.  
• Impact of Revised Trade Policies is a Major Concern: It appears there is widespread concern regarding some of the economic policies the Trump administration may impose. In the survey, nearly 55 percent of respondents rated changes to trade policies, and their cost implications, among their top three threats to the industry over the next year. The potential for a political crisis in Washington, D.C., and the impact this would have on the market, is also rated highly among the top concerns.  
• Limited Skilled Labor Supply Remains a Challenge: A shortage of skilled hourly workers and salaried technical employees, such as engineers, remains a challenge for the industry. After trade policy changes and a political crisis in Washington, D.C., the availability of skilled workers was the greatest threat to the 2017 outlook. Nearly 70 percent of suppliers state this shortage is a major obstacle to meeting their production requirements for the upcoming year.
• Production Volume Breakeven Level Remains Modest: Suppliers' minimum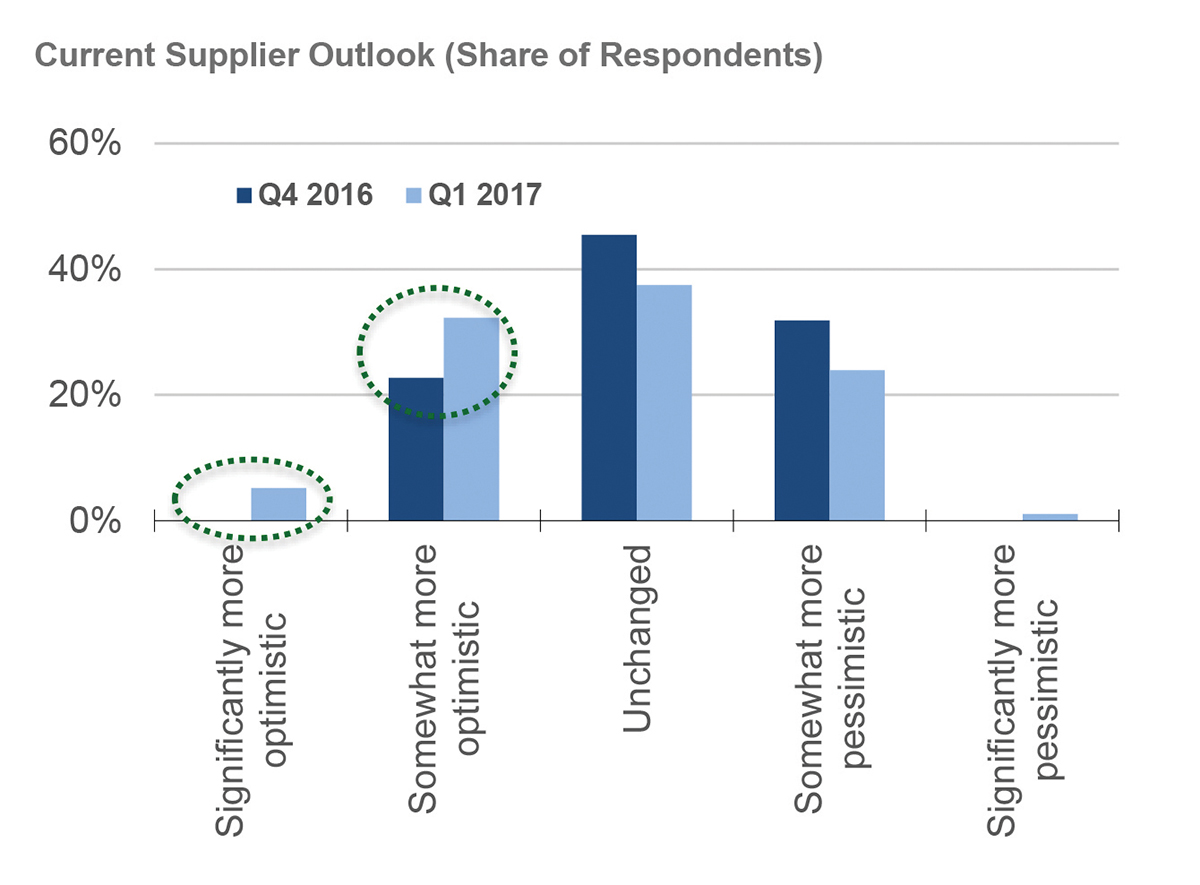 breakeven level rose only modestly over the last year to reach 14.5 million units. Should a mild downturn occur over the near-term, the industry is not over-built and should be able to adjust to smaller volumes with significantly less pain that was experienced during the 2009 Great Recession. In addition, suppliers remain muted on their own production forecast, expecting 2017 North American volume of only 17.2 million units – well below the 17.5 million units predicted by many forecasting firms.
• More R&D Investment Desired in Advanced Materials: The vast majority of suppliers rate advanced material investment within the top two priories for additional spending, scoring much higher than new driver assist or autonomous technologies. The need to meet specific customer program requirements appears to be the main reason.

The OESA Automotive Supplier Barometer captures the pulse and analyzes the 12-month business sentiments of top executives in the supplier industry. It is a snapshot of their concerns on commercial issues, the business environment and strategies that influence the supplier industry. This Barometer is distributed to vehicle manufacturers, financial institutions, governmental officials and the media to provide an ongoing profile of the trends in the supplier industry.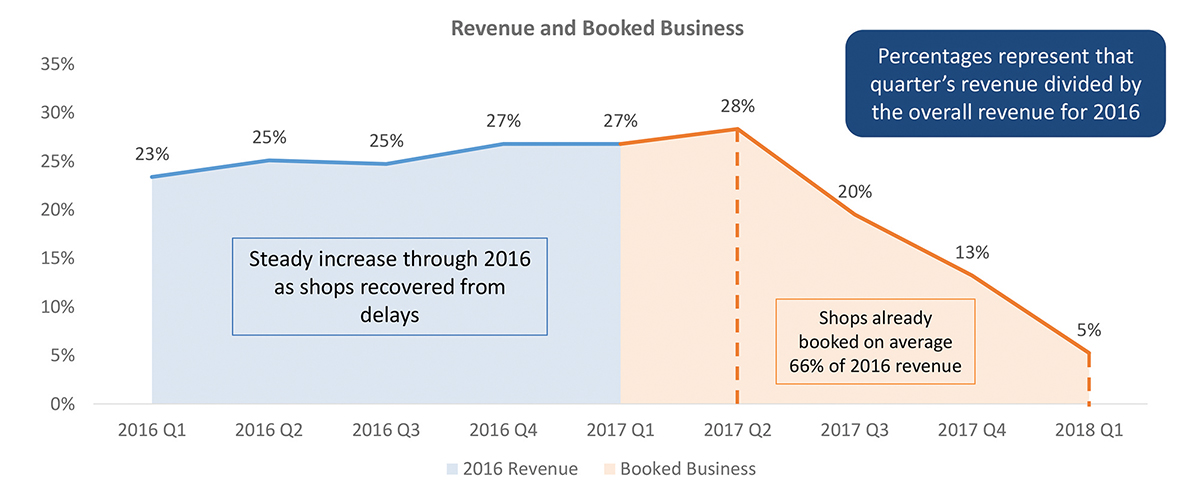 OESA also teams up with Harbour Results, Inc. (HRI) to capture the sentiments of major companies in the tooling industry. The OESA/HRI Automotive Tooling Barometer survey series was created by the OESA Tooling Council to provide an indicator of the current state of the automotive tooling industry, and the perception of the near-term prospects for the industry.
While the tooling industry experienced a slow end to 2016, capacity utilization is trending upward, and is well above 80 percent for both die and mold tool makers. Shops with revenue ranges from $20-$40 million are experiencing peak capacity utilization rates of 92 percent. While there are mold shops at or above 100 percent capacity, there is an opposing cluster of shops struggling to fill their floors. This is seen in the greater capacity variation for their design, machining and assembly functions compared to die shops.
Progressive payment terms are susceptible to marketplace changes, yet the data show progressive payment terms (68 percent) and accounts receivable paid on-time (71.4 percent) continue to improve. Shops over $40 million are seeing the fewest progressive terms (35 percent) of all shops, but frequently they provide progressive terms to their outsourced suppliers in regard to payment or material purchase.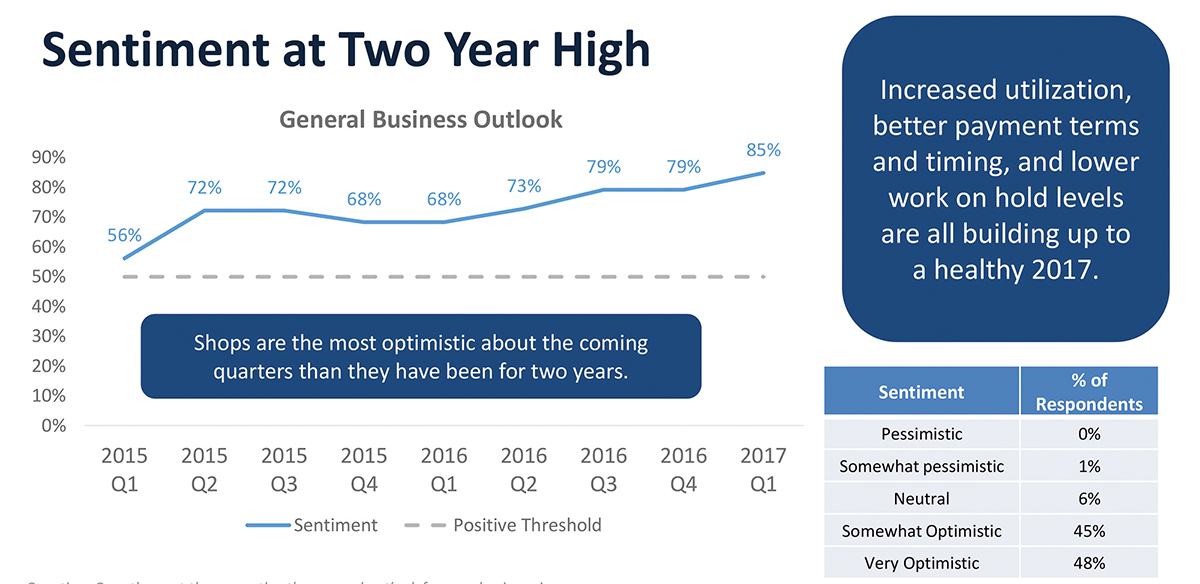 Additionally, much of the work on hold from the previous two quarters is beginning to push through the supply chain, as work on hold dropped to 9.3 percent, the lowest it's been over the past two years. Not only does the research show the industry moving in a positive direction, shop sentiment is at a two-year high (85 percent), rising six percentage points from Q3 2016. Increased utilization, better payment terms and timing and lower work on hold levels are all building up to a healthy 2017.
"This year has started off with a bang for the tool and die industry," said Laurie Harbour, president and CEO of HRI. "Although shops may be busy now, it's important that they continue to work on scheduling and capacity planning, as we have seen nearly all OEMs adjust their launch schedules by pushing some launches out."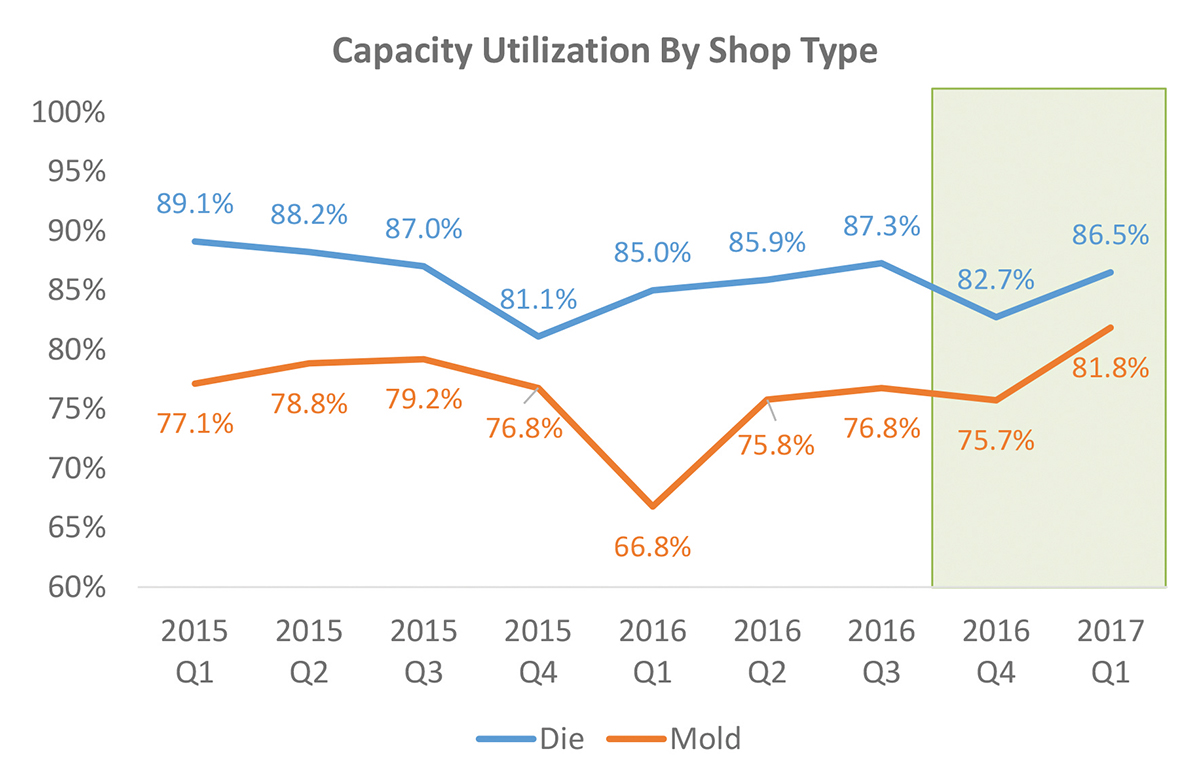 The study also assessed industry outsourcing behaviors and found that die (10.8 percent) and mold (11.1 percent) shops are outsourcing more than in past years, especially in machining and design. "The shift toward large tool shops functioning more like Tier suppliers continues, and as a result, outsourcing is becoming a constant, necessary part of large tool shops' models," said Julie A. Fream, president and CEO, OESA. 
The tooling survey population represents $686 million in tooling revenue and $73 million of this was reported as outsourced, with $45 million in outsourcing represented by shops with revenue greater than $20 million. This increase in outsourcing has significant implications on these shops' abilities to meet costs, quality and delivery requirements for their customers. It has also had a significant impact on revenue streams of smaller shops.
The results of both barometers are available on the OESA website at https://www.oesa.org/resource/oesa-automotive-barometer-studies.  T&ID
About the Author