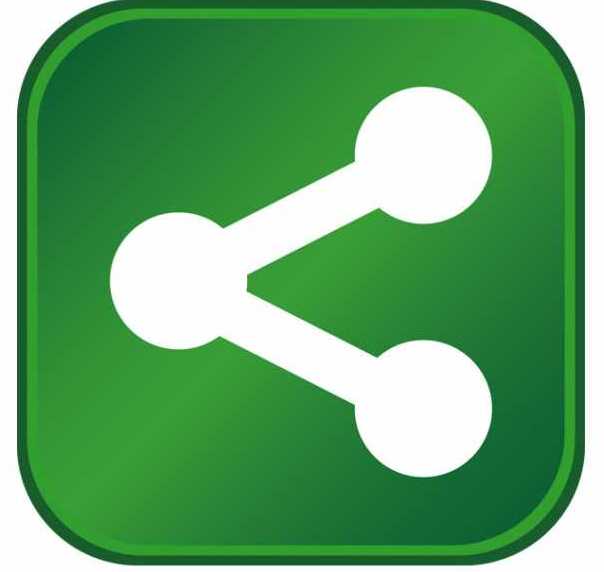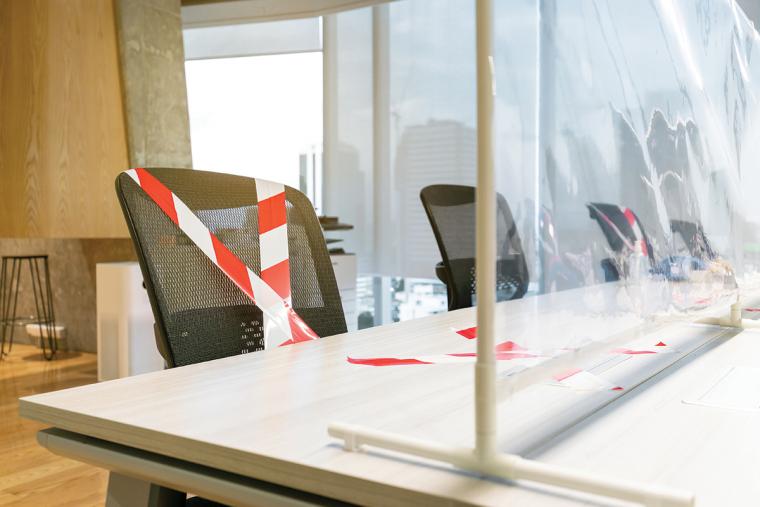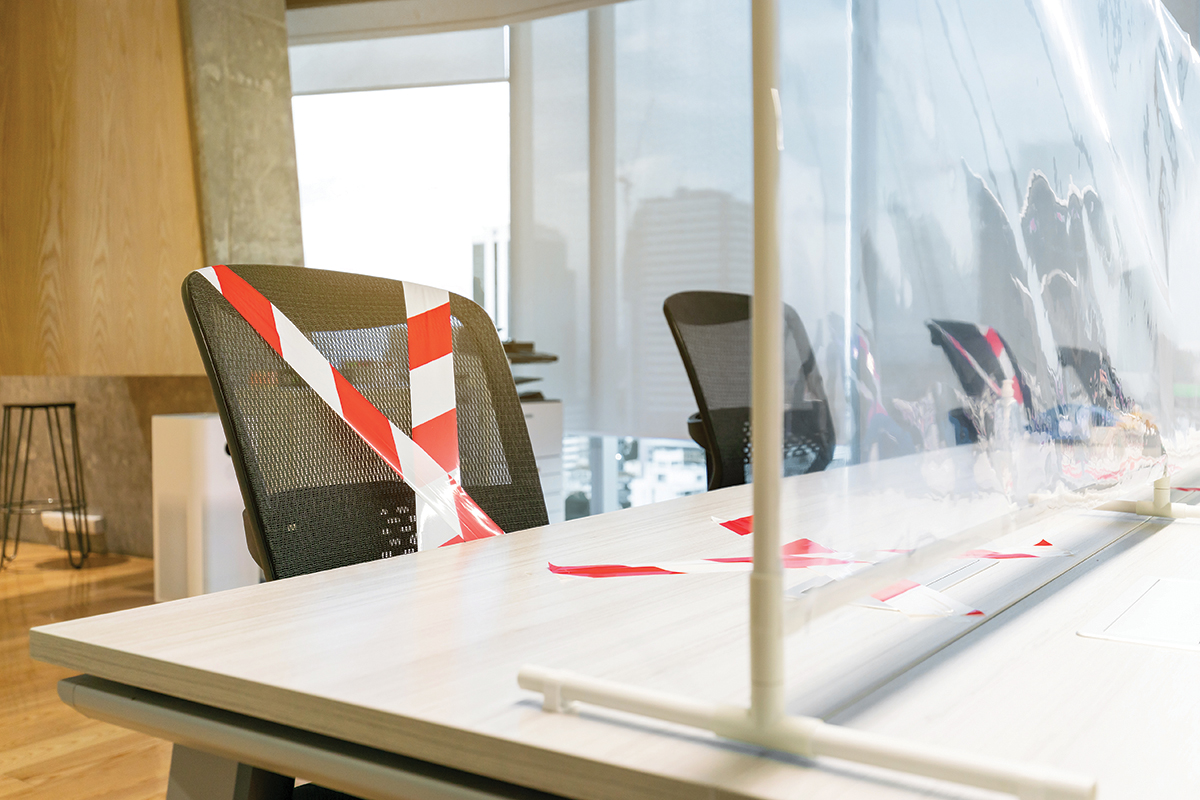 Today, 90 percent of corporate headquarters are located in metros with international airports, which offer global connectivity between talent hubs worldwide. As the nation evolves from the COVID-19 pandemic, corporate location decisions, while fundamentally the same, might be more profoundly influenced by nuances related to talent. 
Talent Becomes a Location Decision Heavyweight 
In the past, during the industrial economy, location decisions were oriented to minimize costs in accessing and moving raw materials. The process began with transporting the raw materials to the factories and then delivering the finished goods to the market, with the labor market revolving around the process. In our modern marketplace, the location decisions of high-tech, knowledge-based firms contemplate a different set of factors. The driving factor is access to highly educated and skilled people, and this labor population is generally concentrated in large metropolitan markets. This is especially true of young talent that is central to knowledge-based industries such as IT, finance, media and entertainment. 
With talent leading the way, the decision about where to locate is becoming even more important. A multitude of perspectives needs consideration when determining accommodations for the future workforce in any given location. Discussions can begin by identifying which employees will work from home versus those who will need actual office space. Subsequent decisions need to be made regarding which offices to eliminate or keep, how the floor plans will be configured and shared and where the building should be located in relation to the talent pool. These are all complex and intertwining questions on the minds of the leaders tasked with corporate site location. Is it important to locate in talent-rich tier-one cities, in more cost-effective second- or third-tier metros, in downtown urban centers, or suburban/rural regions?  These are all issues that require a heightened level of strategic thought, analysis, and planning. Location is a central component of corporate strategy and not just a cost that can be cut but also a key factor in attracting and retaining talent.  
Remote Work Makes Its Mark
One important consideration in location strategy is the shift in remote work. According to Global Workplace Analytics in 2018, only 3.6 percent of the U.S. workforce worked from home.  The current best estimate is that 25 to 30 percent of the workforce is working from home as of year-end 2021.  
The pandemic era has seen tens of millions of Americans work from home. At first, this was out of necessity. It continues today because it is preferred by many employees and embraced by employers focused on talent retention. With talent at the forefront of most site location decisions, corporation after corporation has announced delayed office re-openings, permanent working from home models, or a hybrid approach in which employees work from home part of the time and in an office part of the time. Insurance leader Nationwide recently announced that it is a remote first company – meaning that processes required to work remotely lead the company's operations, with in-office processes coming second. With this announcement, the company further shared that it plans to shrink from 20 physical offices to just four. Nationwide CEO Kirt Walker noted, "We think the world is changing and we need to adapt."  
The social media platform Twitter shifted its team to partial remote work, meaning based on role and situation, some employees can work from home. Twitter vice president of people declared, "If our employees are in a role and situation that allows them to work from home and they want to continue to do so forever, we will make that happen."  
Google is one of the largest companies trying a hybrid approach. Over the past few months, the company has reported that some 10,000 employees applied to transfer to a new office location or work from home. 
Finally, in what may be a game-changing announcement given the industry, Pricewaterhouse-Coopers (PwC), the global professional services firm, announced that some 40,000 accounting, tax, audit and consulting professionals will work virtually outside the office.   
Considerations and Implications for Commercial Office Space
What is remote work's impact on commercial office space? According to the Cushman & Wakefield U.S. National Market Beat report, 35 percent of U.S. employees were back in the office at the end of the third quarter of 2021, and the overall U.S. office market vacancy rate stood at 17.4 percent.  After growing optimism in the spring, the most recent market activity is marked with uncertainty as the COVID-19 Delta and Omicron variants surge, causing some office occupiers to delay their return to office plans and rethink corporate strategy.  
With the high vacancy level, this may be an opportunity for some. Companies looking to upgrade their office environment may be able to take advantage of lower rents and/or sublease real estate opportunities. Most companies, particularly corporate headquarters, often use their space to demonstrate their company culture. The ability to locate in a nice building in an expensive real estate market (with now lower rents) could enhance corporate appeal.
Some substantial users of office space that may have further impact on the office market include e-commerce giant Amazon, which intends to keep offices open across the country to provide some stability for commercial real estate. The cryptocurrency exchange platform, Coin-base, is pursuing a remote-first office approach and plans to decentralize operations from a single headquarters and broaden its talent pool to include non-local employees. Employees can choose to report to offices in San Francisco or three other U.S. cities for hybrid work. Deutsche Bank moved its New York operations to a smaller office and has not ruled out downsizing to smaller offices distributed throughout the United States. The file hosting service Dropbox has transitioned to hybrid and remote-first work and is redesigning its existing office space to accommodate collaborative co-working spaces for use by employees as needed.  
Fortune 500 company Rite Aid recently adopted a remote-first work approach. Along with this announcement came the news that the pharmacy giant is shutting down its headquarters in a suburb of Harrisburg, Pennsylvania and opening a new Enterprise Headquarters and Collaboration Center in Philadelphia in the Navy Yard, a former ship building facility turned office complex in close proximity to ample amenities.   
Other corporate moves that have occurred during the pandemic include Citadel, Blackstone, Goldman Sachs, and MRA Capital Partners. Markets with the greatest level of net office space absorption include Atlanta, Puget Sound, Suburban Maryland and San Diego. The Sunbelt is faring well with positive net absorption in Palm Beach, San Antonio, Nashville, Fort Myers/Naples and Austin.  
Recruiting Remote Workers Across Generations and Across the Country
One thing for certain is that the pandemic has changed the perception of the workplace, and there are differing opinions generationally about returning. Based on recent polls, Generation X, Baby Boomers, Millennials and Gen Z agree that more flexibility with the in-office schedule is desired.  
With many companies realizing that a remote workforce model can work, some have shifted talent attraction strategies to recruit remote workers. With this rising trend, many parts of the country are working hard to attract remote workers as part of their economic development strategy. An early adopter was Tulsa, Oklahoma, with their "Tulsa Remote" program that provides a $10,000 grant received upfront to be applied toward the purchase of a home.  
"Remote Tucson" provides a package of perks and services valued at $7,500 to help new residents become acclimated and feel welcomed.  The Northwest Arkansas "Life Works Here" Talent Program gives remote workers who move to the region $10,000 and a welcome gift of either a bike or cultural attraction pass. The West Virginia program, Ascend has exceeded expectations. When the program launched in April 2021, offering a $10,000 moving bonus, the state hoped a few dozen remote workers would consider moving to Morgantown. The level of interest was much higher and resulted in 7,500 applications. The 53 who received the first round of payments, are former residents of 21 states, the District of Columbia and even Berlin, Germany.    
Rethinking Office Design for Safety and Talent Retention
For those who either cannot work remotely or prefer to be in the office, the office design/redesign is more important than ever. A year ago, employers' ideas of keeping onsite workers safe meant requiring masks and personal protection equipment, limiting physical contact, and undertaking a more stringent cleaning regime. Today, building owners, managers and employers install touchless fixtures such as door sensors, automatic sinks and soap dispensers, voice-activated or app-driven elevators and more durable materials that can withstand more intense cleaning.  As more has been learned about the potential airborne transmission of the virus, more investments have been made in additional layers of protection, including better heating, ventilating, and air conditioning systems. These upgrades may help commercial real estate owners prevail in their attempts to keep existing tenants and lure new ones. Adding outdoor amenities so that workers can spread out and get fresh air may also be a positive differentiator.    
Employers who want their employees back are taking time and investing in research to understand what is important to team members as they return to the office. Employers who value and are focused on employee input often become well known for this approach and become an employer of choice, which is key in today's tight labor market. Many redesigns include creating social areas that are spread out but are still conducive to sparking conversation, similar to a coffee shop or co-working space  Meeting rooms are being outfitted with video conferencing or virtual reality meeting technology to accommodate remote workers.  Technology is being incorporated to allow for people to take walking meetings around campus.  From a technology standpoint, it is essential to invest in the right technology to ensure onsite and remote colleagues can continue to work collaboratively, no matter where they are located.  Also important is creating spaces dedicated to focused work, such as concentration pods.     
Flexibility and the Future
As indicated and reinforced in many polls, it is clear that employees want more flexibility with workplace locations. As the pandemic wanes and employees are requested or required to return to the office, further consideration should be given to the many benefits of working in the same space alongside colleagues. For starters, it's about company culture: whether it's a new employee or an existing one, so much is gleaned by observing and interacting with others.  Spending time with colleagues is important and the longer team members are separated, the more their overall sense of mission may drift.  
Another benefit is collaboration. A great deal of information sharing happens through short, informal conversations between people over the course of a workday. The physical workplace creates an environment for spontaneous interactions that may be helpful to workflow and project progressions. If a colleague is not physically on-site, the spontaneous collaboration will not occur.  
In the end, while shifts in the corporate real estate market will continue and remote work is here to stay, most agree that some degree of spending time with colleagues in the workplace tips the scales to benefit both the employer and the employee in the long term.  T&ID