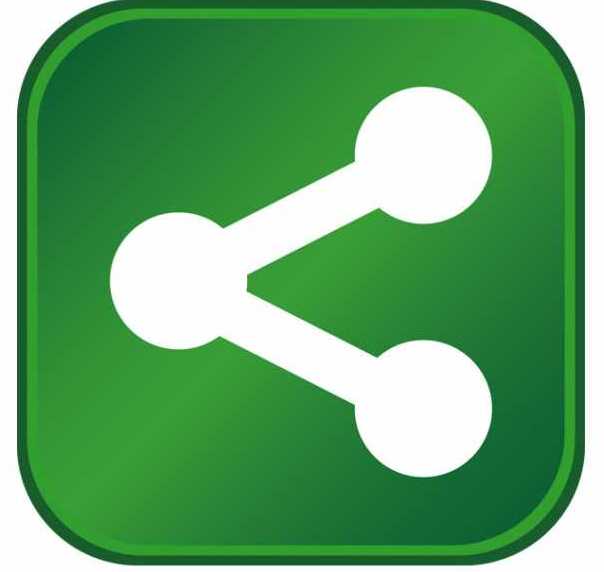 As part of its ongoing commitment to provide an excellent customer experience, Comcast along with Governor Doug Ducey announced plans to open a new customer support center in the fall of 2015 in Tucson, Arizona.
The state-of-the-art 100,000 square-foot facility will be staffed by 1,125 customer service representatives and managers. Comcast will begin filling positions this year. With the addition of the call center, Comcast will have more than 1,250 employees in Tucson. Comcast plans to have at least 15 percent of the new positions at the Customer Support Center to be filled by military reservists, veterans and their spouses or domestic partners.  Nationally, Comcast is committed to hiring 10,000 reservists, veterans and their spouses or domestic partners between 2015 - 2017 across all levels of the organization.
"Comcast's decision to expand its presence in Tucson is excellent news for our state, and the latest validation that we're open and ready for business," said Governor Ducey. "This new, state-of-the-art facility will bring significant economic impact, create more than 1,000 quality jobs for southern Arizonans and further advance our position as one of the most pro-veteran workforces in the nation. This is a huge win for our state, and we're thrilled to help this great company grow and thrive in Arizona."
Customer service representatives in the center will assist customers with billing and repair questions - and sales and customer service.  Specialized teams will handle more complex customer needs.  The center will also be home to our new Spanish speaking employees specializing in social media.
Opening the Customer Support Center significantly expands Comcast's presence in Tucson.  Comcast already serves 67,000 customers in Tucson including hundreds of businesses.  In 2014, Comcast paid more than $732,000 in property taxes, provided $3.3 million in franchise fees to local communities and invested more than $200,000 in Comcast Foundation grants, and contributions, public service announcements, campaigns, scholarships and community volunteer efforts.
"The Tucson Customer Service Center is being designed from the ground up with training resources and equipment to help the customer service representatives provide exceptional service to our customers," said Michael Eastman, Senior Director, Customer Account Executive, for Comcast . "When our customers reach this call center, they will be connected with agents who are best equipped to provide an outstanding experience."
"Tucson has several key competitive advantages for this industry, such as an abundance of high-quality, customer-service labor, a bilingual and multilingual workforce, technical expertise, and a convenient location in the Mountain Time Zone," said City of Tucson Mayor Jonathan Rothschild. "These advantages align very well with Comcast's goals to deliver superior customer service nationally."
"Innovation drives global economic growth. So we are pleased that a global media and technology company like Comcast has chosen Arizona as a hub for one of its three state-of-the-art customer support centers," said Sandra Watson, President and CEO, Arizona Commerce Authority. "Arizona is a serious contender when it comes to innovative global companies seeking to expand operations in our dynamic and vibrant business environment. It's a win for Tucson. And it's a win for our entire state."
"This was a competitive national search, with Tucson combining a multitude of qualities to clearly emerge as the ideal site for this project," said Joe Snell, president & CEO, Tucson Regional Economic Opportunities, Inc. (TREO), now known as Sun Corridor Inc.  "The expanded presence of Comcast, one of the world's leading media and technology companies, will further strengthen Southern Arizona's reputation as a location for high-quality businesses.  Our strategic location and talent pool continue to make us attractive to many companies considering expansion plans."
When the building renovation is complete, the 100,000 square-foot, customer service center will include several resources for employees including product training labs, training rooms, video conference facilities, a cafeteria and fitness center.  Employees will also receive Xfinity products and services from Comcast at no-cost and reduced cost so that they can continue to learn about company products.
Comcast has begun advertising and posting new positions. Those interested in employment opportunities with Comcast can learn more at upcoming area career fairs and are encouraged to review job profiles and opportunities at www.jobs.comcast.com  where they can also apply for positions.
The Customer Support Center in Tucson is one element of a new, multi-year plan Comcast announced recently to reinvent the customer experience and to create a culture focused on exceeding customers' expectations, at all levels of the company. The plan centers on looking at every decision through a customer lens and making measureable changes and improvements across the company.
The core elements of the strategic plan include: creating more than 5,500 customer service jobs over the next few years and setting a goal to always be on time for customer appointments by Q3 of 2015.  It also includes major investments in technology and training to give employees the tools they need to deliver excellent service. The company will also simplify billing and create better policies to provide greater consistency and transparency to customers.  Additionally, the plan includes the renovation of hundreds of stores across the country and the development of new technologies that will enable customers to interact with us how and when they want.
About Comcast Cable:
Comcast Cable is the nation's largest video, high-speed Internet and phone provider to residential customers under the XFINITY brand and also provides these services to businesses.  Comcast has invested in technology to build an advanced network that delivers among the fastest broadband speeds, and brings customers personalized video, communications and home management offerings.  Comcast Corporation (Nasdaq: CMCSA, CMCSK) is a global media and technology company. Visit www.comcastcorporation.com for more information.
About the Arizona Commerce Authority:
The Arizona Commerce Authority (ACA) is the state's leading economic development organization with a streamlined mission to grow and strengthen Arizona's economy. The ACA uses a three-pronged approach to advance the overall economy: recruit, grow, create - recruit out-of-state companies to expand their operations in Arizona; work with existing companies to grow their business in Arizona and beyond; and partner with entrepreneurs and companies large and small to create new jobs and businesses in targeted industries. Visit www.azcommerce.com for more.
About TREO (Sun Corridor Inc.):
TREO offers a comprehensive approach of programs and services to facilitate the creation of high-wage jobs, through the attraction of new primary companies, the retention/expansion of existing primary companies and increased business creation/entrepreneurship strength in Southern Arizona. For more information visit www.treoaz.org.