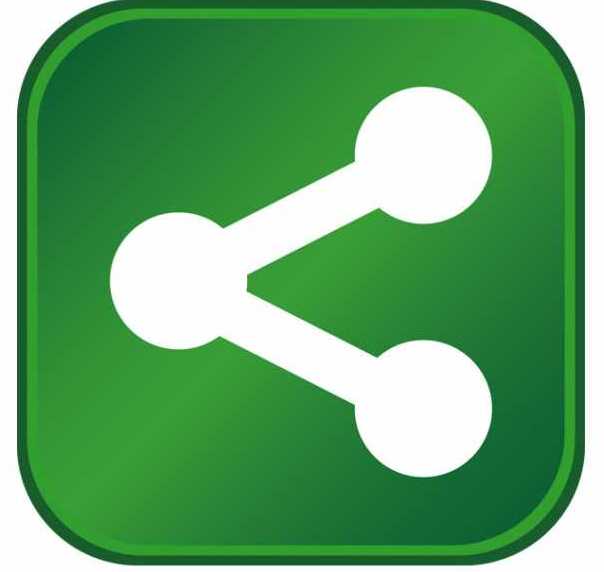 Stonegate Mortgage Corporation, a leading, publicly traded mortgage company focused on originating, financing and servicing U.S. residential mortgage loans, has commenced operations in its newest expansion location; Scottsdale, Ariz.
Jeff Walton, President of Retail Lending at Stonegate Mortgage and longtime Scottsdale community member, will lead operations at the new location. Mr. Walton's experience in the mortgage lending industry spans more than 26 years. Mr. Walton has held executive leadership roles at Heartland Financial USA, Inc., National Residential Mortgage, Bear Stearns Residential Mortgage, and First National Bank of Arizona/First National Bank of Nevada.
"I am thrilled that Stonegate is coming to Scottsdale where we will eventually bring more than 90 jobs to the area," said Mr. Walton. "Stonegate has grown by hiring a committed group of people who are dedicated to providing the best possible service to our customers and Scottsdale offers us access to a community with the skills we need and the ideal business climate to grow our operations."
"We hope that Scottsdale will be a new vital hub for Stonegate," said Stonegate founder and CEO Jim Cutillo, "With new space and new opportunities, we are confident that Scottsdale and the greater Phoenix area will be great partners as we continue to build our national retail presence and expand third party originations."
Located in the Scottsdale Gateway II development, the new Stonegate offices will occupy more than 12,000 square feet and eventually employ more than 90 Stonegate employees.
The city of Scottsdale is a hub of activity in the financial services and other business sectors. Companies there benefit from its stellar international reputation, a high number of skilled workers at low relative cost, and easy access for clients and executives via Scottsdale Airport, which offers U.S. Customs service seven days per week.
"The announcement by Stonegate Mortgage to make Scottsdale home to one of its new primary corporate locations speaks to our many business advantages for the industry," said Scottsdale Mayor W.J. "Jim" Lane. "I am excited to see them create new quality jobs in the city and look forward to their continued growth."
"Scottsdale is a magnet for market-leading companies and innovators seeking growth as well as the ability to access Arizona's pool of skilled and available talent, and we welcome them to Arizona," said Sandra Watson, President and CEO, Arizona Commerce Authority. "Stonegate Mortgage's expansion to Scottsdale will help to propel its corporate success and bring more jobs to Arizonans. Our state's strategic Southwest location, proximity to key regional growth markets, and competitive cost of doing business create advantages that are attracting leading companies to Arizona which continue to fuel our long-term economic development."
"It is great news to hear Stonegate Mortgage Corporation will be opening new offices in Scottsdale," said Barry Broome, CEO and President of the Greater Phoenix Economic Council. "Scottsdale continues to attract great businesses as a result of its business friendly atmosphere, its dedicated economic development team led by Danielle Casey, and the leadership of Mayor W.J. "Jim" Lane."
Mike Draper, Economic Development Director with site selection firm BT Project Point assisted Stonegate Mortgage in finding the best location for this operation. "Scottsdale is not only an attractive travel and tourist destination, but also a great place to locate a business. It has been a pleasure to work together with The City of Scottsdale's Economic Development team.  The staff is knowledgeable, resourceful and extremely business friendly," said Draper.
To assist Stonegate Mortgage in its Arizona expansion, the Industrial Development Authority of the City of Scottsdale (IDA) offered support for recruitment of local employees through job training assistance funds. "We are excited to be able to put fee revenue from private bond issuances back to work in the local community in support of economic development," said Marc Grayson, IDA Board President.
Contacts: Sloane & Company (on behalf of Stonegate Mortgage Corporation): Whit Clay, (212) 446-1864 wclay@sloanepr.com; City of Scottsdale: Danielle Casey, (480) 312-7601 or DCasey@Scottsdaleaz.gov; ACA: Nicole McTheny, (602) 845-1231 or nicolem@azcommerce.com; GPEC: Shelley Parnell, (602) 262-8609 or sparnell@gpec.org.
About Stonegate Mortgage Corporation
Founded in 2005, Stonegate Mortgage Corporation (NYSE: SGM) is a leading, publicly traded, mortgage company that originates, finances and services agency and non-agency residential mortgages through its network of retail offices and approved third party originators. Stonegate Mortgage also provides financing through its fully integrated warehouse lending platform, NattyMac. Stonegate Mortgage's operational excellence, financial strength, dedication to customer service and commitment to technology have positioned the firm as a leading provider in the emerging housing finance market.
For more information on Stonegate Mortgage Corporation, please visit www.stonegatemtg.com.
 About the City of Scottsdale
The sixth largest city in Arizona, Scottsdale is a premier visitor location as well as a tremendous place to live and do business. It is home to 125 golf courses, 220 tennis courts, dozens of parks and hundreds of miles of bike paths and hiking trails, and a Downtown with more than 20 hotels, 90 restaurants, 320 retail shops and 80 art galleries. Scottsdale Airport and its surrounding Commerce Airpark area is headquarters to nearly 2,500 businesses with more than 48,000 jobs. The high-tech innovation center SkySong, located just a few miles from Downtown, is designed to help companies grow through a unique partnership with Arizona State University. Scottsdale was recently named one of the Top 100 Best Places to Live in the United States, and was honored as Arizona's 2013 "eCity" by Google. For more information, visit ChooseScottsdale.com.
About the Arizona Commerce Authority (ACA)
The Arizona Commerce Authority (ACA) is the state's leading economic development organization with a streamlined mission to grow and strengthen Arizona's economy. The ACA uses a three-pronged approach to advance the overall economy: recruit, grow, create – recruit out-of-state companies to expand their operations in Arizona; work with existing companies to grow their business in Arizona and beyond; and partner with entrepreneurs and companies large and small to create new jobs and businesses in targeted industries. Visit AzCommerce.com for more.
About the Greater Phoenix Economic Council (GPEC)
A true public/private partnership, GPEC is the regional economic development organization for the Greater Phoenix metro area in Arizona. GPEC also was recently ranked one of the top economic development groups in the country. Working with its 23 member communities, Maricopa County and more than 160 private investors, GPEC attracts quality businesses to its dynamic region. By creating a high-performance economy through capital investments and jobs, Greater Phoenix companies enjoy a business climate where they can compete and thrive in today's global economy. Since 1989, GPEC has worked to achieve an economically sound and sustainable region. For more information, visit www.gpec.org.