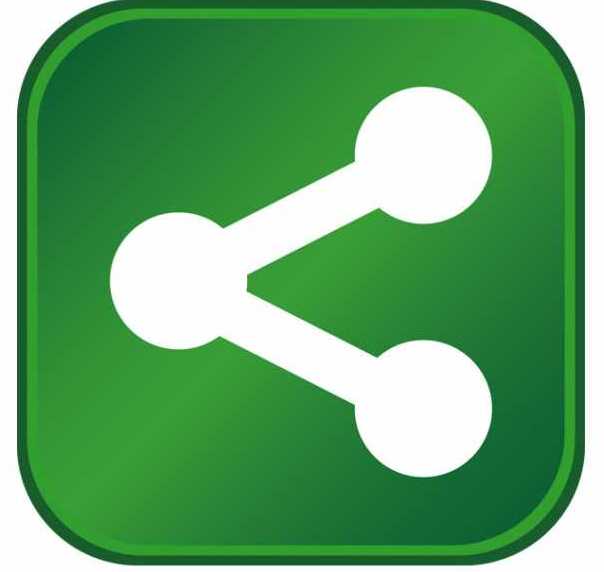 DuCharme, McMillen & Associates, Inc. (DMA), a North American corporate tax consulting firm, announced plans to expand its headquarters in Fort Wayne, Indiana, creating up to 43 new jobs by 2020.
The homegrown Hoosier company will invest $2.5 million to relocate its office from Fort Wayne's northwest side into the Ash Skyline Plaza in downtown Fort Wayne. With plans to open its downtown offices this summer, DMA's new 17,000 square-foot office on the building's sixth floor will have an open-office environment and provide a more functional floor plan than its current office. The company's new office will offer space to house its growing workforce and attract highly-skilled consultants and developers to work at the company's headquarters, supporting the company's 23 offices across the United States and Canada.
"Through Indiana Regional Cities Initiative projects like the new Ash Skyline Plaza, downtown Fort Wayne is being transformed into an even more vibrant place to live, work and play, propelling Northeast Indiana on its road to one million residents," said Jim Schellinger, president of the Indiana Economic Development Corporation. "Companies like DMA face a world of options for growth, but they continue to choose the Hoosier state because of our pro-growth business climate. DMA's new headquarters in the Ash Skyline Plaza will provide a energetic base for the company's growing team, attracting and retaining top talent in Indiana as part of our skilled Hoosier workforce."                                                                                   
DMA's headquarters expansion follows a trend of growth for the company in Indiana. In 2013, DMA announced that it was moving its Indianapolis operations into a 42,000-square-foot office on the city's northeast side. The company is on track to meet its goal of creating 62 new jobs at its Indianapolis office by the end of 2016.
DMA currently employs more than 400 associates, including the company's 224 Indiana employees, with 48 based in Fort Wayne. DMA will begin hiring executives, back office operations associates, consultants and technology developers in July, with positions expected to pay an average wage above the state and county average. Interested applicants may apply online at www.DMAinc.com/careers.
"The new Ash Skyline Plaza has provided an incredible opportunity to continue growing as a company throughout North America," said David Meinika, president and chief executive officer of DMA. "We're proud to call Fort Wayne home and embrace the chance to be a part of bringing more opportunities downtown for our community."
Founded in 1972, DMA serves Fortune 1000 clients such as Siemens, Yum! Brands, American Electric Power, Finish Line and Morton Salt. The employee-owned company works with its clients to minimize their taxes, enhance the efficiency of tax administration with technology and manage their compliance obligations. Currently, some of the company's biggest growth is driven by its tax technology practice, which is focused on transaction taxation. 
"I continue to be encouraged by the private investment and economic development growth we're experiencing in the city of Fort Wayne," said Fort Wayne Mayor Tom Henry. "I commend DuCharme, McMillen & Associates for believing in our community and wanting to be part of the positive momentum in the heart of Fort Wayne."
The Ash Skyline Plaza, a $30 million-plus project, is one of 41 planned projects in Northeast Indiana's "Road to One Million" plan through the Indiana Regional Cities Initiative. These projects, which also include riverfront developments in downtown Fort Wayne and a regional trail network, encompass 11 counties and account for a planned $471.67 million in combined private and public investment. Twenty-six of these projects, including the Ash Skyline Plaza, are scheduled to be completed within the first three years.
The Indiana Economic Development Corporation offered DMA Holdings Inc. up to $380,500 in conditional tax credits and up to $50,000 in training grants based on the company's job creation plans. These tax credits are performance-based, meaning until Hoosiers are hired, the company is not eligible to claim incentives. The city of Fort Wayne will consider additional incentives at the request of Greater Fort Wayne Inc.
DMA is the latest company to announce that it is expanding its operations in Fort Wayne. Just last week, XPO Logistics and Trinity Health announced that they are opening a state-of-the-art regional distribution center in Fort Wayne and creating 75 new jobs by 2018, citing the region's attractive business climate, quality workforce, strategic location and access to transportation infrastructure in their decision to locate their operations here.
About DuCharme, McMillen & Associates, Inc. (DMA)
Since 1972, DMA has grown to over 400 professionals, partnering with many of North America's largest companies to solve their corporate tax challenges. Our practice focuses on seven key areas of corporate taxation: property tax, sales/use & commodity tax, state income & franchise tax, tax technology, crown royalties, medical device excise tax, and unclaimed property. We assist companies with managing their compliance obligations, enhancing the efficiency of tax administration with technology, and minimizing their taxes. To learn more about DMA visit www.dmainc.com.
About IEDC
The Indiana Economic Development Corporation (IEDC) leads the state of Indiana's economic development efforts, focusing on helping companies grow in and locate to the state. Governed by a 12-member board chaired by Governor Mike Pence, the IEDC manages many initiatives, including performance-based tax credits, workforce training grants, public infrastructure assistance and talent attraction and retention efforts. For more information about the IEDC, visit www.iedc.in.gov.