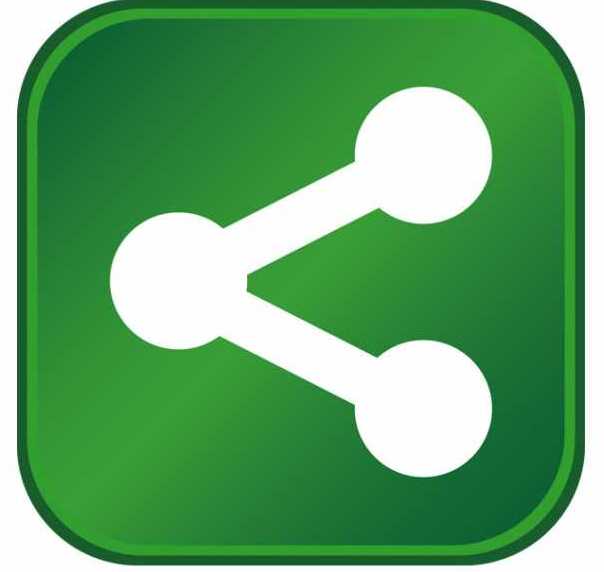 Governor Rick Scott announced that HealthPlan ServicesSM (HPS), the nation's leading technology, sales, retention and administrative services provider for the insurance and managed care markets, will expand its offices in Tampa to include a new state-of-the-art 95,689-square-foot facility. The project will create more than 1,000 jobs and result in a $34.4 million capital investment in Hillsborough County.
Governor Scott said, "We are pleased that HealthPlan Services is expanding in the Tampa Bay community and thrilled that they are going to create more than 1,000 jobs for Florida families by 2018.  Florida's economic turnaround continues and today's announcement is proof that our efforts to make Florida the top state in the nation for business and families are paying off.  From the creation of nearly 370,000 private-sector jobs, to an unemployment rate below the national average and paying down more than $6 billion in debt since December 2010, IT'S WORKING in Florida.
Founded in 1970, HPS currently employs 652 individuals in Hillsborough County, with an additional 119 employees throughout the state.
"This expansion strengthens our commitment to provide our clients with the innovative services and high-quality customer support they need to succeed," said Jeff Bak, HPS president and CEO. "In our search to determine where HPS would expand, we evaluated several states that had strong attributes. A big part of our decision to expand in Florida was the talented workforce in the Tampa Bay area and the tremendous support we received from Governor Scott, the Governor's team at Enterprise Florida, led by Secretary of Commerce Gray Swoope, and the Hillsborough County and City of Tampa economic development teams, including the Tampa Hillsborough Economic Development Corporation."
Most of the nation's leading financial and professional services companies have established large operations in Florida to take advantage of its global connectivity, experienced workforce and favorable business climate. Nearly 90 percent of Florida's gross economic output is generated in the service sector. Florida firms in fields such as accounting, architecture, consulting, engineering, legal services and others represent the state's 4th largest industry, with 12.5% of the state GDP
"More and more, industry leaders like HealthPlan Services are seeing the value, resources and talent that Florida provides, and are establishing and expanding in our state," said Secretary of Commerce Gray Swoope, who also serves as president & CEO of Enterprise Florida. "We are thrilled that HPS has found a home in Tampa and is continuing to add high-quality jobs in Florida."
The project was made possible through strong partnerships between Enterprise Florida, Tampa Hillsborough Economic Development Corporation, City of Tampa, Hillsborough County, Workforce Florida, Inc. and Department of Economic Opportunity.
"This exciting announcement is a perfect example of what can happen when companies and communities work together to remove obstacles to growth," said the Hon. Ken Hagan, Chairman of the Hillsborough County Board of County Commissioners.  "We congratulate HPS on its expansion and look forward to many years of continued partnership and success."
"With new companies locating in Tampa and existing ones like HPS expanding, we are growing our economy, and leading the state out of the recession.  After considering other locations across the country, this company, which got its roots in Tampa, chose to expand right here," said Tampa Mayor Bob Buckhorn.  "A project of this magnitude is a significant win for our community, and a testament to the outstanding business climate in Tampa."
"We fought hard to keep these jobs in our community," said David Pizzo, Tampa Hillsborough EDC Chair and Market President, West Florida Region for Florida Blue, Florida's Blue Cross and Blue Shield company. "This expansion sends a clear message that we are a premier destination for business, and a growing leader in the health and life sciences sector, with government partners that strongly support the creation of new, high-wage jobs in our target industries."
"As companies like HealthPlan Services grow here, they create new economic opportunities that help Florida families and communities thrive and elevate Florida's position as a leading state for talent," said Workforce Florida President/CEO Chris Hart IV. "Workforce Florida is committed to ensuring our state's job creators have access to the skilled workforce they need to compete and succeed, a top priority for our Governor."
"It's wonderful that HealthPlan Services sees strength in Tampa's workforce and has chosen to expand its facility to accommodate the company's rapid growth," said Florida Department of Economic Opportunity Executive Director Jesse Panuccio. "HPS's expansion is further proof that Florida is the best place to build and cultivate a business."
Interested candidates are encouraged to visit the HPS Careers page at www.HealthPlan.com for more information on available positions, and the experience and skills the company is seeking in prospective employees.
HealthPlan ServicesSM (HPS) is the largest independent provider of sales, service, retention and technology solutions to the insurance and managed care industry. Since 1970, HPS has offered customized administration and distribution services to insurers of individual, small group, voluntary and association plans, as well as valuable solutions to thousands of brokers and agents. HPS' proprietary, scalable technology provides innovative consumer-facing solutions that are turnkey self-service tools for insurance carriers and distribution partners. HPS offers an ever-expanding array of services to a diverse and growing client base, and administers products that include medical (PPO, HMO, indemnity, consumer-driven), dental, vision, life, disability, cancer, critical illness, accident, long-term care, limited medical, as well as various other ancillary insurance. HPS is committed to providing extraordinary service to its customers. For more information about HPS, visit www.healthplan.com. For more information on positions available at HPS, visit http://www.healthplan.com/content/careers.aspx.
Enterprise Florida, Inc. is a partnership between Florida's business and government leaders and is the principal economic development organization for the state of Florida. Enterprise Florida's mission is to facilitate job growth for Florida's businesses and citizens leading to a vibrant statewide economy. In pursuit of its mission, Enterprise Florida works closely with a statewide network of economic development partners and is funded both by the State of Florida and by private-sector businesses.