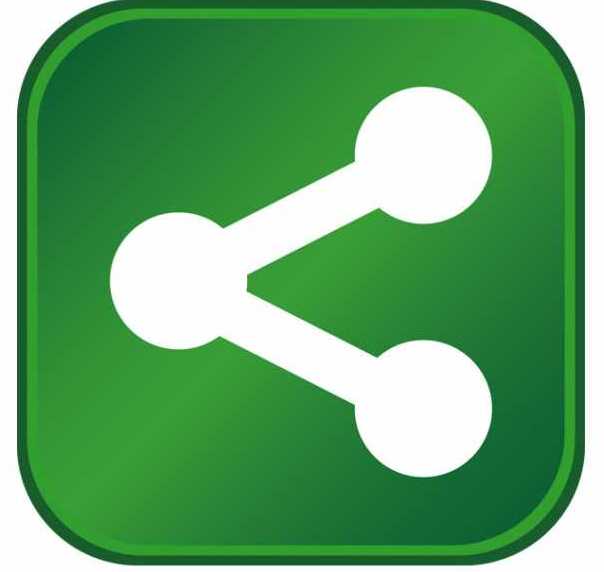 Gov. Nathan Deal announced that athenahealth, Inc. will expand its presence in Georgia, creating 500 new, high-paying jobs and investing $10.8 million. athenahealth is a leading provider of cloud-based services for electronic health records, practice management and care coordination.
"athenahealth is one of the fastest-growing companies in HIT, an exploding industry in which the largest sector is already thriving in Georgia thanks to our robust telecommunications infrastructure and healthcare system, talented workforce and pro-business environment," said Deal. "athenahealth's strategic decision to locate here moves us closer to becoming the No. 1 place in the nation to do business."
"Ponce City Market offers athenahealth everything we could ask for in an office space as we deepen our roots in Atlanta and presents us with the opportunity to provide a daily environment that lives up to the work-life aspirations of our company," said chairman and chief executive officer of athenahealth Jonathan Bush. "We are building a national health information backbone that will have a revolutionary impact on the cost and quality of healthcare and are increasingly focused on ensuring our teams work in environments that encourage innovation and collaboration and support the important work we do. With hundreds more future athenistas to hire, we believe Ponce City Market will help us attract the best talent metro Atlanta has to offer."
"The athenahealth win is huge for the city, our residents and the Ponce de Leon corridor," said Atlanta Mayor Kasim Reed. "The company's commitment to our city continues Atlanta's successful string of attracting major operations and headquarters of sought-after companies."
athenahealth, founded in 1997 and based in Watertown, Mass., offers cloud-based services for EHR, practice management and care coordination to more than 40,000 providers nationwide. The company acquired Alpharetta-based Anodyne Health in 2009. In response to its rapid growth and expanding markets in the Southeast, athenahealth will consolidate its Alpharetta workforce of approximately 100 people to its new location at Ponce City Market, and will add 500 additional jobs over the next five years. 
Ponce City Market, the former City Hall East, is a mixed-use project that will include residential units, restaurants and retail in addition to office space. athenahealth, which will occupy 75,000 square feet, will be the development's first major office tenant. The company also has operations in Rome, Ga., as well as in Alabama, California, Maine, New Jersey, North Carolina, Texas, and in India.
"It's not surprising that a pioneering company like athenahealth will be the pioneer business tenant at Ponce City Market," said commissioner of the Georgia Department of Economic Development Chris Cummiskey. "Georgia understands the needs of companies on the leading edge and what it takes to help them there."
"athenahealth's expansion is a huge win for Georgia and is a great example of why Atlanta is considered the nation's health IT capital," said Hans Gant, senior vice president of Economic Development, Metro Atlanta Chamber (MAC). "Our health IT ecosystem continues to thrive as more companies locate and expand here. The state of Georgia, led by the Georgia Department of Economic Development, along with MAC and Invest Atlanta, has a concerted effort to focus on the health IT industry cluster, and we are seeing the results of our efforts."
Forbes named athenahealth this year to its annual list of America's 25 fastest-growing technology companies. athenahealth is the only healthcare IT services company on 2013 Forbes Fast Tech list and the only healthcare IT company ranked on the list for two years in a row. The company has won numerous accolades for its workplace environment and for innovation, including a ranking by Fast Company as one of the world's top 10 most innovative companies in healthcare.
HIT is rapidly growing, and spending in the United States is expected to exceed $69 billion over the next six years. Georgia's HIT sector is the largest in the nation, with more than 225 companies employing approximately 30,000 people. The state's robust telecommunications infrastructure and healthcare system, skilled workforce and pro-business environment are all factors attractive to companies in this sector. In addition, two of the country's largest fiber optic routes – North/South and East/West – cross in metro Atlanta, which ranks in the top five U.S. markets for total bandwidth and fiber access.
Amanda Shailendra led the project team for the Georgia Department of Economic Development, which partnered with the Metro Atlanta Chamber and InvestAtlanta to assist athenahealth with its location.
"The City of Atlanta's ability to attract a company such as athenahealth is a testament to the strides we are making to position Atlanta as an innovation hub and global city," said president and chief executive officer of Invest Atlanta Brian P. McGowan. "Jobs such as the ones athenahealth will bring to Atlanta enable the city to provide great opportunities for our highly skilled and competitive workforce."
"athenaHealth is a trusted, innovative company that contributes significantly to the robust, progressive business community we are developing at Ponce City Market," said Matt Bronfman who is CEO of Jamestown Properties, the company developing Ponce City Market. "The company's presence in the development cements Ponce City Market as a hub for innovation in the Atlanta area."
About athenahealth
athenahealth is a leading provider of cloud-based services for EHR, practice management, and care coordination. athenahealth's mission is to be caregivers' most trusted service, helping them do well doing the right thing. For more information, visit www.athenahealth.com or call 888-652-8200.