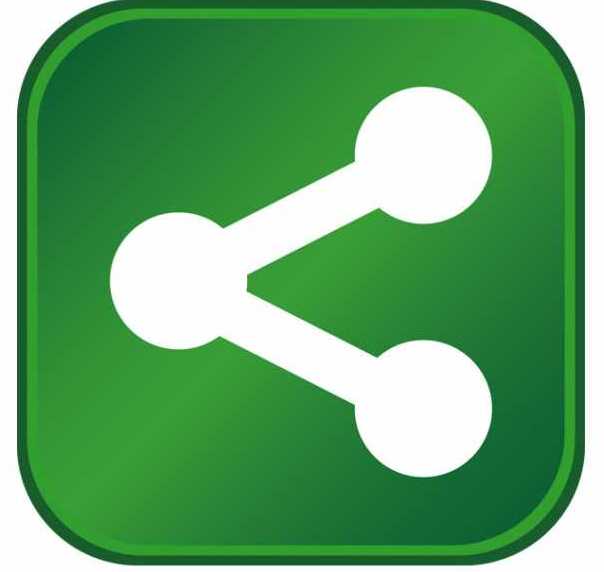 Integral's Project Executive, Eric Pinckney, announced the company has teamed with Capstone South Properties to begin development on Georgia's newest film and television production studio at the site of the former GM Plant in Doraville. The first phase of construction will be an adaptive reuse of an existing 130,000 SF building to accommodate 60,000 SF of sound stages, 20,000 SF of production support plus mill shops, related vendor spaces and administrative offices. At full buildout, the media complex will be a 270,000-square-foot-facility, becoming the first film studio of its magnitude north of Atlanta and inside the I-285 Perimeter.  "The creative energy of the studio environment calls out to industries in search of like-minded neighbors," said Pinckney.
The production studio will be known as "Third Rail Studios," a reference to the three rail lines that previously served the General Motors Doraville Assembly Plant, as well as the creative energy the media production community will bring to the development. The now defunct rail lines will be preserved and integrated within the landscape, akin to New York City's Highline.  The studios will anchor the "Yards District" portion of the site, a one-of-a-kind destination for dining, entertainment, parks, art, retail, makers, and other businesses. "The studios are just the beginning. We expect this initial phase to be a catalyst for the formation of a broader community of innovation," said Christopher Martorella, Integral's President of Commercial Real Estate.
The former GM site will hereinafter be referred to as "ASSEMBLY, Doraville, USA", an acknowledgment of the site's history as an automobile manufacturing plant, as well as its' future as a place of community and common purpose.  It also reflects the potential of this important project to knit together this part of the region as an economic node. "Urban transformation is at Integral's core," Martorella said. "The emergence of ASSEMBLY, the Yards District and Third Rail Studios is another example of Integral marrying high-design with high-density and connectivity. With an expected buildout of over 10 million square feet of mixed-use development over the next decade and an estimated economic impact upwards of $3 billion, we expect ASSEMBLY to be a game changer for Atlanta".
"This will be unlike anything we've seen in Georgia," said developer Michael Hahn, President of Capstone South Properties, who brings his expertise in previous studio development and business operation to the venture. "The site's transportation history and rail yards are symbolic, as Third Rail Studios and the Yards will continue to transport creativity and content to and from the region. This is a story of remarkable transformation as the Yards District establishes itself as a true creative community for artists, film and television production companies, musicians, chefs, and others."
As a direct result of the 2005 Georgia Entertainment Industry Investment Act, in 2014 production companies spent close to $1.4 billion in Georgia, creating a total economic impact of $5.1 billion for the State. "During the recession, there were many property owners who were buoyed by the shorter term rentals provided by the film industry, but now that Georgia's economy is strong, many of our 'go to' warehouse properties have been sold or are being occupied by long-term tenants," said Lee Thomas, Deputy Commissioner of the Georgia Film, Music and Digital Entertainment division.  "Georgia's film industry is at an all-time high, so we are thrilled at The Integral Group's plans for Third Rail Studios—dedicated soundstages and the film tax credit are essential elements for Georgia's continued success in the film business."
ASSEMBLY is in a designated Opportunity Zone - an added benefit to businesses located on site as those businesses will receive a $3,500 per year tax credit for 5 years for each new job created. "We could not have asked for better partners than DeKalb County and the City of Doraville who have actively provided the support necessary to promote an environment at the site to attract jobs and businesses that will begin to transform the area," Pinckney added.
The design for Third Rail Studios is led by Janson Tsai, a division of award-winning architectural powerhouse Perkins Eastman. Previous work includes design of Kaufman/Astoria Film Studios and Steiner Film Studios in New York, as well as projects with Imagine Films, CBS Television, NBC Universal, ESPN, Disney, and Sony – among others.
"We're excited to bring our expertise to the design table and participate in this important project," said Dennis Janson, Managing Principal at Jason Tsai. "Atlanta is quickly becoming a mecca for filmmaking, and I am excited to add Third Rail Studios to our portfolio."
Third Rail's location inside the perimeter boasts direct access to multiple forms of public transportation and major interstates as well as amenities such as food and entertainment. The studio is located just two miles from Peachtree-DeKalb Airport and 25 miles from Hartsfield-Jackson Atlanta International Airport, Buckhead (7 miles) and Midtown (12 miles). "With the Doraville MARTA station across the street and the Chamblee station down the block, Third Rail Studios is close to everything. A prime Peachtree Road location will make it convenient for production company workers and vendors to get to and from the studios."  Hahn added.
Third Rail Studios is slated to open for business during the fourth quarter of 2015. For more information on Third Rail Studios and up-to-date news on the latest developments, please visit the official website at http://www.thirdrailfilm.com.
About Integral
Integral is an Atlanta-based vertically integrated real estate development and investment firm, with a particular focus on providing innovative development strategies in key urban markets across the U.S. (http://www.integral-online.com).   Recently, Integral launched its national multi-family brand "EVIVA", a unique project portfolio deeply rooted in high design, sustainability and community vibrancy. Branded projects are underway in Atlanta, Denver, San Francisco, and Sacramento.