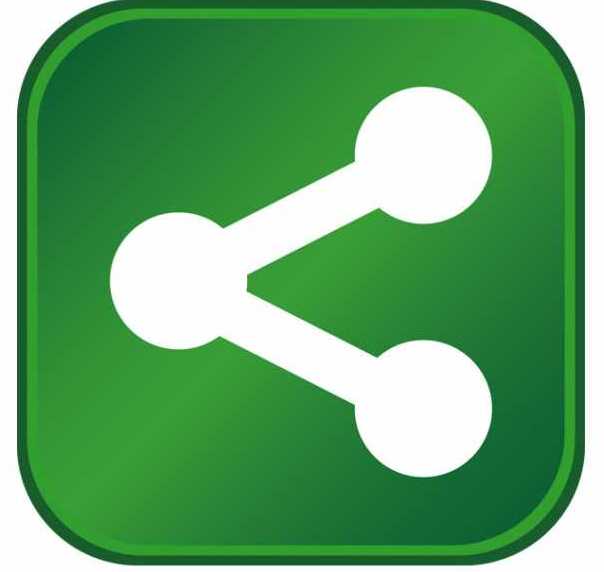 Governor Pat McCrory, North Carolina Commerce Secretary John E. Skvarla, III, and the Economic Development Partnership of North Carolina (EDPNC) announced Fidelity Investments® will add 600 jobs during three years and invest a minimum of $8 million across its Triangle facilities, including its Durham County campus.
"Fidelity investments is an innovative company that has chosen to expand in the place and state where innovation thrives," Governor McCrory said. "Fidelity has demonstrated to the business world that North Carolina is the place to find talent, technology and an environment that appreciates business."
Privately held for nearly 70 years, Fidelity helps more than 24 million customers with financial expertise that's broadly accessible and effective in helping them live the lives they want. Fidelity has $5.1 trillion in assets under administration (as of August 31, 2015) and employs 42,000 associates who are focused on the long-term success of its customers. It is also a leader in technology solutions, investing about $3 billion on technology each year across the enterprise.
Fidelity established a significant Research Triangle presence in 2002 with its acquisition of an employee benefits business. The firm later designated North Carolina as a regional technology center of excellence, added a data center, built a customer contact center and is also home to Fidelity Charitable and multiple operations groups. Fidelity employs more than 3,500 people across Durham and Wake counties, with walk-in investor centers in Charlotte, Durham, Greensboro, and Raleigh.
"Fidelity's continued success and growth in the Research Triangle comes down to talent," said Secretary Skvarla. "When it comes to the latest technical and business skills, nothing compares to our workforce. Firms like Fidelity can count on North Carolina."
Salaries for the new jobs at Fidelity, which vary by position, will have a minimum average of at least $100,000 per year. Annual salaries for Durham County workers now average $66,599. New positions will include software developers, design engineers, systems support specialists and quality assurance professionals. In addition to technology jobs, a number of the positions will be in operations and client and customer facing roles across a number of Fidelity's business units.
"Fidelity has found North Carolina to be a great place to grow and we are pleased to be adding 600 more jobs by the end of 2018, predominantly in technology," said Joan Vinas, senior vice president and North Carolina regional leader for Fidelity Investments. "More than half of our North Carolina employees are building careers in technology, operations and customer facing positions, and we plan to hire more of the state's diverse and talented workforce as we continue to grow. We thank Governor McCrory, Secretary Skvarla, the N.C. General Assembly, the N.C. Community College System and Durham County for their collaboration and partnership."
Under the terms of the company's Job Development Investment Grant (JDIG), Fidelity is eligible to receive more than $15 million in total reimbursements. Payments will occur in annual installments pending verification by two state agencies that the company has fulfilled incremental job creation and investment requirements. This JDIG is contingent upon Durham County offering local incentives.
By law, JDIG-supported projects must result in a net revenue inflow to the state treasury over the life of the award. For projects in Tier 3 counties such as Durham County, 25 percent of the award amount is directed to the state's Industrial Development Fund – Utility Account to help finance economic infrastructure in less populated Tier 1 and Tier 2 counties. Fidelity's expansion could provide as much as $5.17 million in new funds for the Utility Account. 
Since Governor McCrory took office in January of 2013, North Carolina has witnessed the creation of nearly 240,000 private sectors jobs.
Joining N.C. Commerce and the EDPNC in supporting Fidelity's expansion is the North Carolina General Assembly, the North Carolina Community College System, Durham County and the Greater Durham Chamber of Commerce.
Fidelity Investments to Expand, Hire 300 in Colorado
Gov. John Hickenlooper announced Fidelity Investments will expand its Regional Center and will hire an additional 300 associates. This expansion will increase Fidelity's financial services presence in the state and will create hundreds of new jobs over the next few years. 
"Fidelity's expansion adds to the growing list of financial services companies that have chosen to make a significant investment in Colorado," said Hickenlooper. "This news helps demonstrate that Colorado, with its innovative ecosystem, top-notch talent pool and entrepreneurial spirit, is a state where business grows and thrives. We look forward to Fidelity's continued success in our state." 
Fidelity established its regional center in Greenwood Village in 2013, has hired more than 500 associates since then and built a successful operation that has become an integral part of Fidelity's nationwide presence. Fidelity also has an asset management company in Denver, five Investor Centers in Denver and around the state, and institutional clients including seven of the nine Fortune 500 companies headquartered in Colorado. 
"We're fortunate to have a great partner in the State of Colorado, and we're confident that the strong business climate in the state will contribute to our continued success," said Fidelity Senior Vice President and Regional Leader Sherri Kroonenberg. "This expansion, which further deepens Fidelity's commitment to Colorado, is supported by a program we have worked on with the Colorado Office of Economic Development and International Trade, which provides incentives that will support our hiring efforts through the end of 2018." 
The Economic Development Commission approved a Job Growth Incentive Tax Credit in the amount of $8,131,621 for Fidelity on Oct. 5, 2015. In addition, Fidelity will make an investment of approximately $5 million to build out an additional floor of space in the Greenwood Village offices. The company expects to move into that space in January 2016 and will begin hiring immediately.