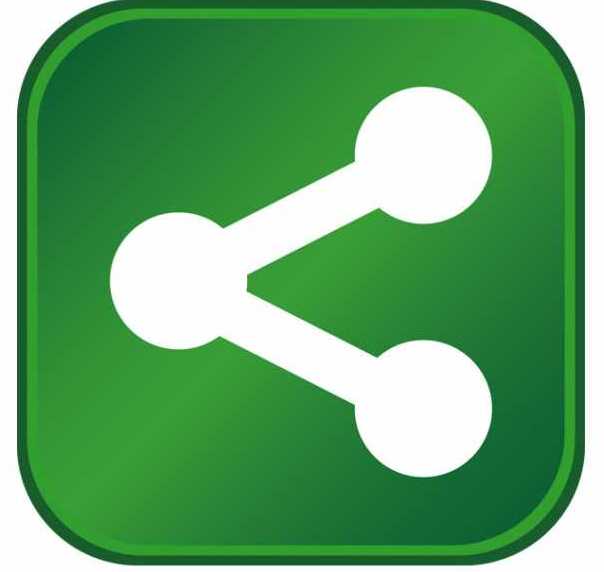 Governor Pat McCrory, along with U.S. Rep. Mark Meadows, N.C. Sen. Dan Soucek, N.C. Rep. Edgar Starnes (Majority Leader), Duke Energy State President Paul Newton and Google Operations Manager Enoch Moeller announced Friday that Google will invest an additional $600 million in the Lenoir data center site.
"It is great news for Caldwell County and our state that Google has decided to expand its operations in western North Carolina," said Governor McCrory. "They are a valuable economic resource in the area and a great example of a company that prioritizes environmental stewardship."
The announcement brings Google's total investment to more than $1.2 billion and aligns with Google's goals to provide the best possible user experience. The data center in Caldwell County houses computer systems and associated components that support Google search, Gmail, Google+ and YouTube. As demand for Google's services increases, capacity must grow to meet this demand.
"North Carolina and the Lenoir community are great places in which to work and grow," said Data Center Operations Manager Enoch Moeller. "When Google builds a data center, it chooses a site large enough to accommodate growth and a site where we want to establish a long-term commitment to the local community. We are proud to be a part of the City of Lenoir and Caldwell County community where our employees live, work and play."
Google is committed to running a sustainable business and maximizing the use of renewable energy at its facilities. As part of this commitment, Google plans to participate in a new program Duke Energy is developing for large customers that wish to buy renewable energy. The renewable energy option will be voluntary and will not affect the rates of other customers. Duke Energy will make a regulatory filing proposing the new program with the North Carolina Utilities Commission in the next 90 days.
"As more of the world moves online, demand for Google's services continues to grow – and we want our renewable energy options to grow with it," said Gary Demasi, Director of Google's Global Infrastructure team. "We're excited that Duke Energy is developing solutions that will provide options not only for Google but for other customers in North Carolina who want to green their energy supply."
Paul Newton, Duke Energy state president for North Carolina, said, "Duke Energy is proud of the partnership we've had with Google since 2007, and we welcome today's expansion announcement. Google has been a strong and responsible corporate citizen, and this new investment will be meaningful to Caldwell County and the surrounding region.The new renewable rate plan under development will offer an opportunity for companies like Google to expand their sustainability efforts and support renewable energy in North Carolina."
Google operates some of the world's most efficient data centers –facilities that consume 50 percent less energy than the typical data center. In 2007, Google made a voluntary commitment to become carbon neutral, and to reach this goal, the company strives for efficiency and sustainable business practices. The company has pursued a range of approaches to maximize its renewable energy use, including on-site generation at its corporate headquarters and long-term agreements to buy power directly from wind farm developers. In addition to procuring renewable energy for its operations, Google has committed more than $1 billion to renewable energy investments, which can generate enough electricity each year to power 500,000 U.S. households.
Google first announced plans for a North Carolina data center in 2007 and made an initial investment of $600 million to get the center up and running. In November 2010, Google announced plans to construct a second building at the site, and it is now serving traffic.
"North Carolina values partners like Google," said Congressman Mark Meadows. "The company is a leader in helping our nation harness and embrace new communications and technological advances that drive our economy and keep us globally competitive."
As part of its commitment to North Carolina, Google contributes to improving the opportunities for people in the state and region. This includes the annual Gravity Games, and more than $1 million awarded to local schools and nonprofits since 2008. Google employees actively engage in the community through a variety of volunteer projects to enhance local technology and beautification projects, among others.
"We appreciate Google's commitment to our region," said State Representative Edgar Starnes. "Investments such as the one Google is making in Lenoir will help spur local economic growth and help improve the lives of the people of this community."
"Data centers like the one here in Lenoir are what makes Google the leading provider of information services," said State Senator Dan Soucek. "Google's investment here not only leads to new jobs; it also speaks volumes about the community and its people."
Google is committed to promoting STEM (science, technology, engineering and math) education in the community. Employees help foster interest in STEM by engaging with local students and partnering with faculty to build on-going relationships with faculty.
About Google Inc.
Google is a global technology leader focused on improving the ways people connect with information. Google's innovations in web search and advertising have made its website a top internet property and its brand one of the most recognized in the world. For more information, visit www.google.com/about.html.