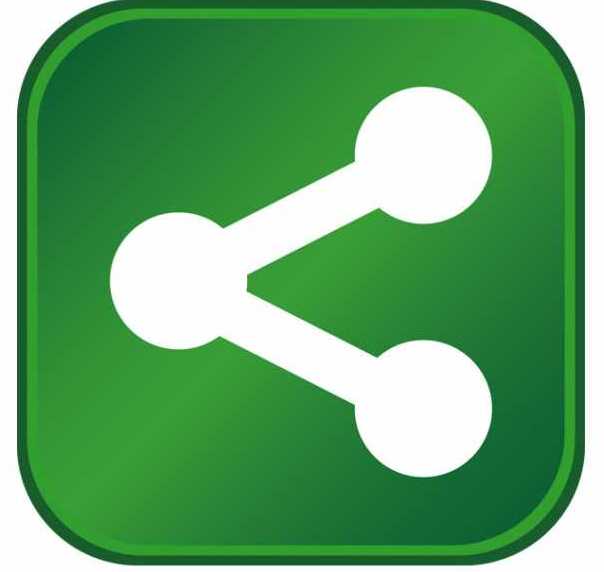 Governor Andrew M. Cuomo and New York City Mayor Michael R. Bloomberg announced that the global creative and strategic agency Droga5 will relocate to Lower Manhattan, where it will expand operations and create up to 154 new jobs by the end of 2017. Currently headquartered in NoHo, Droga5 signed a 15-year lease at 120 Wall Street to occupy five floors totaling 92,000 square feet.
"This is another example of how the country's leading tech, media and advertising companies are choosing New York State as the place to bring and expand their business," Governor Cuomo said. "I am pleased to welcome Droga5 to Lower Manhattan, which is resilient and revitalizing after the economic downturn and extreme weather events of the past. New York has proven itself to be a magnet for creative firms and minds, and this fast-growing company is a testament to the reality that the state is a haven for private sector growth."
"This lease is another vote of confidence in the future of New York City and the resiliency of Lower Manhattan," said Mayor Michael R. Bloomberg. "Our economy has recovered well from the recession and our city has made it through events like Hurricane Sandy thanks to creative and innovative New Yorkers, like those who work at Droga5."
In order to encourage the relocation, the State and City partnered with Droga5 by making a strategic investment tied to job creation that will allow the company to further expand as well as help with the ongoing diversification of Lower Manhattan. Empire State Development (ESD) and the New York City Economic Development Corporation (NYCEDC) jointly offered the company World Trade Center Job Creation & Retention Program funds (JCRP) to help facilitate the creation of 154 new jobs.
Founded in New York in 2006, Droga5's clients include The Coca-Cola Company, American Express, Motorola, Mondelez International, Prudential, Spotify and UNICEF. In 2013, Droga5 was named one of the World's Most Innovative Companies by Fast Company, and was also Adweek's 2012 U.S. Agency of the Year, Creativity's U.S. Agency of the Year in both 2007 and 2011 and an Advertising Age A-List Agency for the past three years in a row. The agency is one of the fastest growing businesses in New York City and employs nearly 200 people in the US.
"In just seven years, Droga5 has grown from a scrappy agency of five based out of a borrowed space on Broadway to a global network of nearly 325 doing game-changing work for blue chip clients," said Andrew Essex, Vice Chairman of Droga5. "The time has come for our real estate to match the scale of our ambitions, and 120 Wall Street and the surrounding community of industry leaders in technology and media offer exactly that. We thank all of the partners involved, including Governor Cuomo, Mayor Bloomberg and their teams at ESD and NYCEDC, for supporting our growth and expansion Downtown."
Droga5 is highly regarded for its unique approaches to innovation and expansion. In 2012, Droga5 furthered its investment in technology by launching DE-DE, a standalone product development studio that blends the best of software and the best of storytelling to build expertly crafted platforms and businesses. Earlier this month, Droga5 announced a strategic partnership with leading entertainment and media company William Morris Endeavor that exponentially increases the agency's ability to create industry-leading work for its clients.
"The State's support for this global, creative company will create new jobs and support the ongoing diversification of Lower Manhattan's economy," said ESD President, CEO & Commissioner Kenneth Adams. "We welcome Droga5 to their new home and look forward to their continued expansion and success."
"We are very excited to welcome an amazingly creative company like Droga5 to the Downtown community," said NYCEDC Executive Director Kyle Kimball. "As a world-class, award winning advertising agency, Droga5 will be a great addition to Lower Manhattan, bringing new jobs to the area and helping to expand the neighborhood beyond its financial roots."
"I am delighted to welcome Droga5 to Lower Manhattan," said Larry Silverstein, President and CEO of Silverstein Properties. "The progress we are seeing in this neighborhood under the leadership of Governor Cuomo, Mayor Bloomberg and Speaker Silver is yet further validation that Lower Manhattan has re-emerged as a premier business location. In recent years, Lower Manhattan has become the preferred destination for a wide range of companies in media, technology, publishing, law, branding, marketing and nonprofits – diversifying and strengthening New York's economy."
According to the Downtown Alliance, the 391 companies that have relocated to Lower Manhattan since 2005 represent a broad array of industries, with creative services (including media, advertising, and architecture companies) leading the way with 28% of relocations by square footage leased.
"Lower Manhattan's ties to a region wide transportation network, its array of attractive office space options and a growing community of innovators in media and technology have made us a destination for creative firms and minds," said Elizabeth Berger, President of the Downtown Alliance. "The country's leading tech, media and advertising companies are deciding that Downtown is the place to do business, and the economies of New York City and State are the beneficiaries of the district's magnetic vitality and dynamism."
In March, Silverstein Properties embarked on a capital improvement program at 120 Wall Street to modernize the façade, lobby and elevator cabs at the property. Working with Moed de Armas & Shannon Architects, the project scope includes Italian travertine (crosscut) flooring and Portuguese marble for the interior and limestone for the exterior walls. Renovations will be complete in August. Rob Rogers, partner at Rogers Marvel Architects, will design the office space for Droga5.
"In the past eight months, we have signed seven leases that have brought 120 Wall Street to almost full occupancy," said Roger Silverstein, Executive Vice President, Silverstein Properties. "This is a testament to this great property and also the resiliency of Lower Manhattan."
Roger A. Silverstein, Executive Vice President of Silverstein Properties and Joseph Artusa, Senior Vice President of Silverstein Properties, handled lease negotiations for the landlord. Ken Siegel and Howard Hersch of Jones Lang and LaSalle and David Brooks and Marty Edelman of Paul Hastings represented Droga5 on the lease negotiations. Ross Moskowitz of Stroock & Stroock & Lavan LLP handled JCRP negotiations for Droga5.
Droga5 plans to move into the Silverstein Properties-owned building in early 2014.
About Droga5
Adweek's 2012 Agency of the Year and one of Fast Company's Most Innovative Companies, Droga5 is a creative and strategic agency headquartered in New York with offices London and Sydney. Founded in 2006, Droga5 now counts as its clients Prudential, American Express, The Coca-Cola Company, Motorola, Mondelez International, Telstra, Spotify, Kraft Foods Group, Woolworths, Hennessy, Unilever, Qantas and the United Nations, among others. In 2013, William Morris Endeavor, the leading entertainment and media company, made a significant investment in Droga5, launching a strategic partnership to best serve each entities' clients. For more information, visit www.droga5.com.
About Empire State Development
Empire State Development (ESD) is New York State's chief economic development agency. The mission of ESD is to promote a vigorous and growing economy by supporting private sector investment and job growth. Through the use of loans, grants, tax credits and other forms of assistance, ESD enables businesses to grow and create jobs throughout New York. ESD is also the lead agency for Governor Cuomo's Regional Economic Development Councils, the Office of Motion Picture and Television Development, Minority and Women-Owned Business Services, Small Business Assistance, and Tourism, which manages "I Love NY," the State's iconic brand. For more information, please visit: www.esd.ny.gov
About NYCEDC
New York City Economic Development Corporation is the City's primary vehicle for promoting economic growth in each of the five boroughs. NYCEDC's mission is to stimulate growth through expansion and redevelopment programs that encourage investment, generate prosperity and strengthen the City's competitive position. NYCEDC serves as an advocate to the business community by building relationships with companies that allow them to take advantage of New York City's many opportunities.
About Silverstein Properties
Silverstein Properties, Inc. (SPI) is a privately-held, full-service real estate development, investment and management firm based in New York. Founded in 1957 by President and CEO Larry Silverstein, the company develops and acquires office, residential, hotel and retail properties. On behalf of principals, investors and financial partners, SPI has developed, owned and managed more than 35 million square feet (3.2 million square meters) of commercial, residential and retail space.
SPI has $10 billion worth of development activities underway, including rebuilding the commercial office space at the World Trade Center, one of the largest public-private developments ever undertaken. The company recently developed and opened Silver Towers, the largest residential rental development in New York. The company has been recognized as one of the "Best Places to Work in New York City" by Crain's New York Business for the past five years. For further information on Silverstein Properties, please visit www.silversteinproperties.com or www.wtc.com.