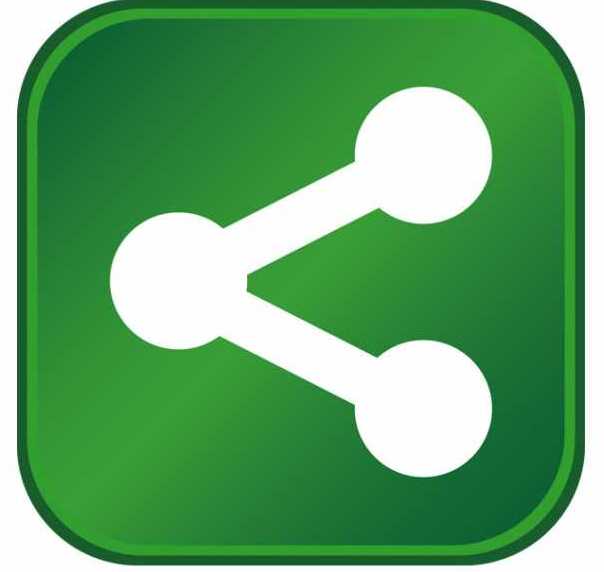 Governor Cuomo announced that digital music service Spotify will move its United States headquarters to 4 World Trade Center, creating more than 1,000 new jobs and retaining 832 jobs in a major expansion. Spotify, which currently has offices in Midtown South, will move its New York office and its employees to 378,000 square feet of office space in the new Fumihiko Maki-designed building owned by Silverstein Properties, Inc. in early 2018. Spotify's relocation to the new building will make it the first office tower to be fully leased on the historic 16-acre World Trade Center site. The Governor made the announcement at an event in New York City where he also released his Spotify playlist. A list of songs on the Governor's playlist is available here.
"Lower Manhattan is more vibrant, diverse, and connected than ever before, and Spotify's expansion is the latest example of this community's incredible potential for growth," Governor Cuomo said. "New York is rapidly emerging as the nation's leading hub for tech and innovation, creating more jobs and more opportunities and emerging as the epicenter of the 21st economy. We are proud to welcome Spotify to 4 World Trade Center and to have the future of music be a part of the bright future of our dynamic tech community."
To encourage Spotify to expand its operations in New York, Empire State Development will provide the award-winning music service company up to $11 million in World Trade Center Rent Reduction Program rent credits, available for approximately 15 years of Spotify's lease. Spotify will create more than 1,000 new jobs and retain 832 jobs, while investing to fit out and equip its new office space.
With its multi-industry footprint covering music, software development, and social media, Spotify will further diversify Lower Manhattan's economic base. In filling out its new space, Spotify plans to increase its workforce in New York comprised of software engineering and product teams, label and artist relations, editorial, shows, original content, marketing, legal, sales, finance among other sectors.
 "We appreciate the help of Governor Cuomo and New York State in continuing to grow our team and home in New York City," said Horacio Gutierrez, general counsel, Spotify. "New York gives us access to the most diverse talent market in the world and we're incredibly excited to build out our new space at 4 WTC."
"Today is a great day for the World Trade Center and Downtown," said Larry Silverstein. "This major commitment by a pioneer of the digital economy is further proof that Lower Manhattan has become the top destination for New York's most innovative companies. No other neighborhood can beat our mix of mass transit connections, apartments, restaurants, shops and culture."
"Under Governor Cuomo's leadership, New York State is experiencing unprecedented growth in the tech sector, which is spurring job creation across the state," said ESD President, CEO & Commissioner Howard Zemsky. "Spotify, with its 1,882 tech and media jobs, will further diversify Lower Manhattan's business community and help move the neighborhood into the 21st Century economy."
"In the last 10 years, almost 700 companies have moved downtown, leasing over 16 million square feet of space," said Janno Lieber, president of World Trade Center Properties, an affiliate of Silverstein Properties. "The World Trade Center has led the way, attracting an amazing mix of creative, technology, financial services and media companies who have taken nearly 6 million square feet. Spotify's decision to join Condé Nast, GroupM and MediaMath at the World Trade Center takes Downtown to a new level."                                                             
New York is rapidly emerging as the nation's leading hub for tech and innovation, creating more jobs and more opportunities and emerging as the epicenter of the 21st economy. 
Spotify's expansion is the latest example of the Governor's successful efforts to attract and retain high-tech and digital companies in New York State. Earlier this year, Snapchat reached an agreement with ESD, to accept up to $5 million in performance-based Excelsior Jobs Program refundable tax credits, in exchange for creating 396 jobs and retaining 118 jobs in Manhattan. Also in 2016, designer eyewear maker Warby Parker announced that it would create 128 jobs in a new Rockland County optical lab and retain more than 250 jobs in New York City. ESD is providing the company with up to $1.32 million in Excelsior Jobs Program tax credits. In the past few years, the aforementioned companies - along with BuzzFeed, Etsy and others - accepted ESD tax incentives to create a combined 1,824 jobs and retain a combined 1,513 jobs in New York State.
The World Trade Center Rent Reduction Program was created to offer a New York State incentive for leasing commercial office space at the World Trade Center site and 7 World Trade Center. It provides a $5 per square foot incentive for 750,000 square feet of commercial office space leased at the WTC buildings. Commercial office tenants projecting significant job-creation and representing a diversification of the industry base in the neighborhood may be considered for this program.
The first tower to be completed on the 16-acre site, 4 WTC was designed by Pritzker-prize winning architect Fumihiko Maki to meet a LEED Gold standard of sustainability. A model of transparency and efficiency, the 977-foot (298-meter) tower contains 2.3 million square feet (213,680 square meters) of light-filled, green and high-tech office space spread over 56 office floors.
Congressman Jerrold Nadler said, "New York has always been home to the music industry as well as the East Coast hub for emerging technology companies. I'm proud that Spotify has chosen to honor this tradition, and bring more than 1,000 new jobs to 4 World Trade Center in Lower Manhattan."
Senator Daniel Squadron said, "Spotify pressing play on 4 World Trade Center means more jobs, more growth, and more innovation -- and that's music to Lower Manhattan's ears. The tech sector represents an important part of growing industry in New York, and I'm thrilled to continue to work to expand its presence in the state and my district. Thank you to Governor Cuomo, Empire State Development, Silverstein, the Port Authority, and my colleagues in government."
Assemblymember Yuh-Line Niou said, "We are thrilled to welcome Spotify to lower Manhattan's 4 World Trade Center. There are now 1,000 new more reasons to show lower Manhattan continues to advance as a hub for technology and entrepreneurship. I applaud Governor Cuomo for his continued efforts to grow our city's economy, and I look forward to working with my colleagues to ensure lower Manhattan continues to attract the best talent, industries, and jobs."  
Manhattan Borough President Gale A. Brewer said, "Every year, New York grows as a tech hub, and it's thrilling to see more tech businesses put down roots here. Spotify's expansion at the World Trade Center is another milestone that shows how far we've come. Governor Cuomo's commitment to tech-sector growth makes a real difference, and I look forward to working with him and all of our colleagues in state and city government to encourage tech innovators to create jobs and build world-changing products here in Manhattan."
New York City Council Member Margaret Chin said, "Spotify's decision to relocate and expand its headquarters in downtown Manhattan is a testament to the resilience of our neighborhoods, which survived the worst terrorist attack in our nation's history, as well as a painful recession and severe flooding from Superstorm Sandy. I am pleased to see a leader in the digital tech industry like Spotify further solidify its roots in New York City by choosing to be part of this diverse, dynamic and resurgent area. This is an example of the Governor's efforts to attract top success while bolstering our region's workforce and I look forward to seeing this industry grow in downtown Manhattan."
About Spotify
Spotify is an award-winning digital music service that gives listeners on-demand access to over 30 million tracks. The company's goal is to make all the world's music available instantly to everyone, wherever and whenever they are. Spotify makes it easier than ever to discover, manage and share music with friends, while making sure that artists get a fair deal.
Spotify is now available in 60 markets globally with more than 100 million active users of which over 40 million are paying subscribers.
Since its launch in Sweden in 2008, Spotify has driven more than $5 billion to rights holders. Spotify is the biggest and most successful music streaming service of its kind globally. www.spotify.com
About Empire State Development
Empire State Development is New York's chief economic development agency. The mission of ESD is to promote a vigorous and growing economy, encourage the creation of new job and economic opportunities, increase revenues to the State and its municipalities, and achieve stable and diversified local economies. Through the use of loans, grants, tax credits and other forms of financial assistance, ESD strives to enhance private business investment and growth to spur job creation and support prosperous communities across New York State. ESD is also the primary administrative agency overseeing Governor Cuomo's Regional Economic Development Councils and the marketing of "I Love NY," the State's iconic tourism brand. For more information on Regional Councils and Empire State Development, visit www.regionalcouncils.ny.gov and www.esd.ny.gov.
About Silverstein Properties
Silverstein Properties, Inc. (SPI) is a privately held, full-service real estate development, investment and management firm based in New York. Founded in 1957 by Chairman Larry Silverstein, the company develops and acquires office, residential, hotel and retail properties. SPI has developed, owned and managed more than 40 million square feet (3.25 million square meters) of commercial, residential and retail space, including 7 World Trade Center, the first LEED-certified office tower in New York City, which opened in 2006 and 4 World Trade Center which opened in November 2013.
Currently, the firm has $10 billion of development underway including Four Seasons Downtown New York Hotel and Private Luxury Residences, One West End and 2 and 3 World Trade Center. In addition, SPI is focused on joint ventures for development and acquisitions in Europe, Asia and Israel. The company has been recognized as one of the "Best Places to Work in New York City" by Crain's New York Business for eight years in a row.
For further information on Silverstein Properties, visit www.silversteinproperties.com or www.wtc.com.