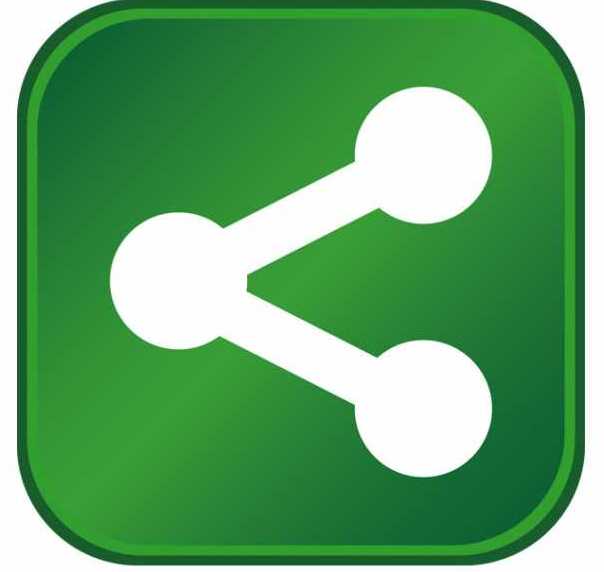 Aramark, the $15 billion, Fortune 200 global leader in food, facilities management and uniforms, announced a new site for its world headquarters in Philadelphia. The company plans to relocate to 2400 Market Street in fall of 2018. Situated along the Schuylkill River, the existing structure, originally built as a Hudson Motor Car Company plant in the 1920s, will be transformed into a modern, 600,000 square-foot, nine-story building with an emphasis on innovation, sustainability and green space. Aramark will occupy the top five floors and nearly 300,000 square feet as the building's anchor tenant. Building plans subject to City approval also include featuring the Aramark logo in a similar manner to the company's iconic sign atop its current 1101 Market Street location.      
"Earlier this year we proudly announced that the Keystone State and the historic and vibrant city of Philadelphia, which have been part of Aramark's success and growth for over half a century, will remain our home," said Eric J. Foss, Aramark's Chairman, President and Chief Executive Officer. "Today, we are announcing a new riverfront headquarters that will provide our associates with a dynamic work environment and exciting amenities to enable us to continue enriching and nourishing the lives of our clients, consumers and communities we serve."
"As one of the largest international corporations headquartered in Philadelphia, it was extremely important to the state that Aramark continued to call Philadelphia its home," Governor Wolf said. "The commonwealth served as a strategic partner throughout the process, working to ensure that Aramark remained here. We made the decision to further support Aramark by making a commitment to support the public infrastructure and redevelopment at the company's site to ensure the high number of jobs and private sector investment remain in Pennsylvania."
"Aramark has been a pillar of the Philadelphia business community for over 55 years, and we look forward to working with them as the company begins a new era on West Market Street," said Mayor Jim Kenney. "The location at 2400 Market Street will provide Aramark with a larger space that is still easily accessible to employees coming from all corners of the city and beyond. Aramark has already demonstrated its commitment to the company's new neighborhood with its donation to the Schuylkill River Development Corporation, which will help support development efforts along the Schuylkill."
Aramark's future global headquarters will occupy five newly constructed floors with sweeping river views and housing approximately 1,200 management and support associates now at 1101 Market Street and 100 Penn Square East. Plans include designing contemporary, dynamic work spaces to promote collaboration, a state-of-the-art associate dining facility befitting a leading food service company, modern training facilities and a world-class fitness center. The building will also feature green space with more than 8,000 square feet of outdoor terraces. Aramark associates will have access to adjoined parking, with shuttle service to nearby public transportation hubs for SEPTA, PATCO and 30th Street Station. The company will begin transitioning people in the fall of 2018 with the move expected to be completed by year-end.  
As part of its commitment to its new neighborhood, Aramark also announced today a $100,000 contribution to the Schuylkill River Development Corporation (SRDC) to support the continued transformation along the Schuylkill River Trail and River Banks, an 8-mile corridor between the Fairmount Dam and the Delaware River used heavily for recreation and alternative transportation, such safely biking or walking to work.
While final plans are still under development for 2400 Market Street, the four existing floors will be re-built to accommodate current and potential commercial and retail tenants. The project also will include a promenade overlooking the Schuylkill River Walk that links Chestnut and Walnut Streets.  
Aramark expects to pursue sustainable practices for construction and building operation, including benchmarks and energy modeling that factor in employee well-being and the environment.
The building is owned by a joint venture of The Lubert-Adler Real Estate Funds and PMC Property Group, both of Philadelphia. The design work is being carried out by a team of two architectural firms: Gensler, Design Architect and Varenhorst, PC, Executive Architect. Cushman & Wakefield represented Aramark for the lease transaction, which runs through September 2034.
About Aramark
Aramark (NYSE: ARMK) delivers experiences that enrich and nourish people's lives through innovative services in food, facilities management and uniforms. United by a passion to serve, our 270,000 employees make a meaningful difference each day for millions of people in 21 countries around the world. Aramark is recognized as one of the World's Most Admired Companies by FORTUNE, rated number one among Diversified Outsourcing Companies, as well as among the World's Most Ethical Companies by the Ethisphere Institute. Learn more at www.aramark.com or connect with us on Facebook and Twitter.