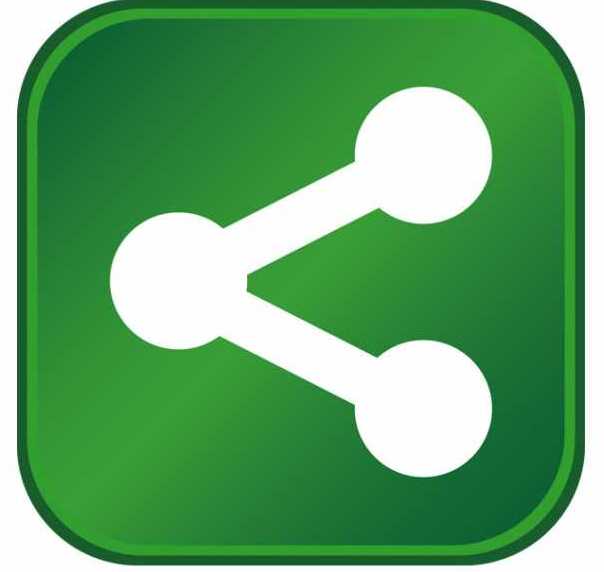 Bell, through its Nordia subsidiary, announced that it will soon open a new customer service centre in Jonquière that will serve Bell customers and create more than 450 new jobs in the Saguenay region.
Attending the announcement in Jonquière were: Jean Tremblay, Mayor of Saguenay and Chairman of Promotion Saguenay; Sylvain Gaudreault, MNA for Jonquière and Québec Minister of Transport, Municipal Affairs, Regions and Land Occupancy; Stéphane Bédard, Chair of the Conseil du trésor, Minister responsible for the Saguenay-Lac-Saint-Jean region; and Denis Lebel, MP for Roberval-Lac-Saint-Jean and federal Minister of Infrastructure, Communities and Intergovernmental Affairs, and Minister of the Economic Development Agency of Canada for the Regions of Québec.
"As a major investor in Québec, Bell is extremely proud to increase our presence in the Saguenay region as we deliver both the best communications networks and an unrivalled customer experience," said Martine Turcotte, Vice Chair, Québec for Bell. "Thanks to the remarkable collaboration of officials from all levels of government, we are creating more than 450 jobs in Jonquière as we continue to add to the 18,000 team members we now employ across Québec."
Jean Tremblay said the city of Saguenay is proud to welcome Nordia to the community. "We will be investing up to $1 million in this centre over the next 4 years, to ensure the creation of attractive new jobs in Jonquière and to generate local economic benefits."
Scheduled to open in the spring of 2014, Nordia's new Jonquière centre will be the company's largest in Québec, operating 7 days a week. Once fully operational, the centre is expected to contribute approximately $16 million to the local economy each year.
"The key to our success will be attracting and retaining the most skilled and passionate customer service representatives," said John DiNardo, president of Nordia and vice president, customer operations for Bell. "We chose Saguenay for the quality and stability of its workforce as well as for the strong support from Promotion Saguenay and all other levels of government."
Bell is hiring customer service representatives and field service technicians to support the rapid expansion of new services such as Fibe TV, the most advanced TV service available in Canada.
Bell contributes about $5 billion a year to the Québec economy, including its investment of $1 billion to build out its world-leading broadband fibre and mobile LTE networks as it works to continue to deliver the most advanced TV, Internet and wireless services available.
About Promotion Saguenay
As an economic development corporation in Saguenay, Promotion Saguenay contributes to industrial, commercial and touristic development in the region. It is involved in efforts to diversify the economy and it supports development with businesses already located in the region. It also provides a wide range of services for investors interested in entering the Saguenay market.
About Nordia
Since 1999, Nordia (a subsidiary of Bell Canada) has been at the forefront of advanced customer service solutions in the telecommunications sector and today is exclusively focused on providing services to Bell. These services include technical support, customer service, sales and loyalty, directory assistance, teleconferencing, and technology-assisted relay services to facilitate communication for hearing and speech impaired customers. For more information, please visit Nordia.ca.
About Bell
Headquartered in Montréal since 1880, Bell is Canada's largest communications company, providing consumers and business customers with leading TV, wireless, Internet, media, home phone and business communications solutions. Bell Media is Canada's premier multimedia company with leading assets in television, radio and digital media. Bell is wholly owned by Montréal's BCE Inc. (TSX, NYSE: BCE). For more information, please visit Bell.ca.
The Bell Let's Talk mental health initiative is a national charitable program that promotes mental health across Canada with the Bell Let's Talk Day anti-stigma campaign and significant funding for community care, research and workplace best practices. To learn more, please visit Bell.ca/LetsTalk.
Nordia Inc. Receives Support from Government of Canada for Job-Creating Project
The Honourable Denis Lebel, Minister of Infrastructure, Communities and Intergovernmental Affairs and Minister of the Economic Development Agency of Canada for the Regions of Quebec, announces that Nordia Inc., a subsidiary of Bell Canada, has been granted financial assistance that will serve for the establishment of a new customer service centre in Jonquière.
"Our government sees it as essential to support a growing company like Nordia, whose project will lead to the creation of many quality jobs in the Saguenay-Lac-Saint-Jean region," said Minister Lebel.
The government support will serve for the purchase of computer and telecommunications equipment and the acquisition of software for the new customer service centre. The company will also use some of the funds to carry out leasehold improvements on the new centre. According to Nordia Inc., this project is expected to result in the creation of more than 450 sustainable jobs in Saguenay.
Information:
This assistance, granted in the form of a $1,132,000 repayable financial contribution, has been awarded through Canada Economic Development's Quebec Economic Development Program. More than $7,000,000 in total will be invested to carry out this project.
Keep up with the latest news from Canada Economic Development by visiting www.dec-ced.gc.ca or subscribing to Twitter @CanEconDev.