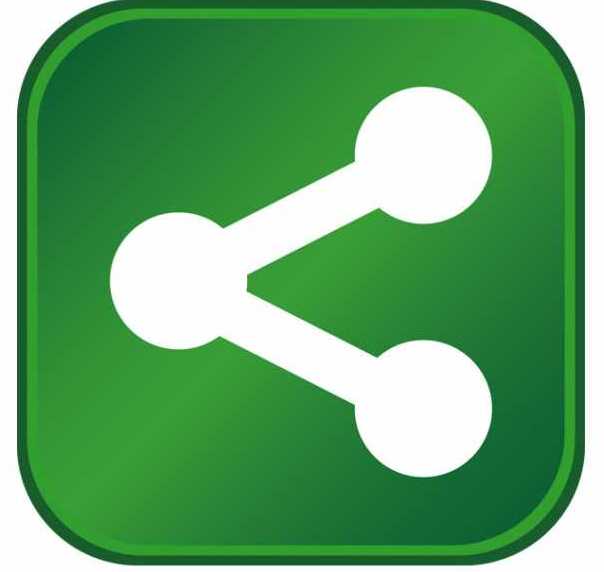 WNS (Holdings) Limited (WNS) (NYSE: WNS), a leading provider of global Business Process Outsourcing (BPO) services, announced plans to establish new operations in Richland County with a delivery center located in Columbia, the company's first in North America. The new delivery center, with 23,000 square feet of office space located at 1401 Shop Road, plans to start operations in July.
The new center is expected to provide WNS's U.S.-based clients with high-value, onshore services and solutions including finance and accounting, research and analytics and industry-specific offerings to a range of key industry verticals including travel, insurance, banking and financial services, manufacturing, retail, consumer packaged goods, shipping, logistics, healthcare and utilities.
Keshav Murugesh, Group CEO, WNS, said he has been extremely impressed with the hard work and cooperation of all parties involved in this transaction. "We are pleased with the spirit of cooperation and strong desire from the state and local government to bring WNS to Columbia, and we are excited about being here. We already have interest from both existing and prospective clients in this new center, and expect to begin hiring and finalizing new contracts in the coming months. This new center will allow us to partner more closely with our U.S.-based clients and offer services that are strategic and higher-end in nature. It will also allow WNS to further enhance our customized approach to solutions which provide our clients with the optimal mix of services, talent, location and technology."
"Today's announcement is a big win for South Carolina and the Midlands. We are thrilled that WNS has selected our state for their first U.S.-based facility, and celebrate the investments and the new jobs WNS will create through this center. By providing a business-friendly environment and keeping the costs of doing business low, our state has great opportunities to attract major job-creating investments like this one," said Governor Nikki Haley.
"South Carolina has increasingly become a globally competitive place for businesses to set up shop in the past few years. WNS's decision is another example of a company choosing the Palmetto State instead of going overseas with a new operation," said Secretary of Commerce Bobby Hitt.
"We at The State Media Company are thrilled to have WNS choose our building for its first establishment in the United States," said Henry B. Haitz III, president and publisher of The State. "WNS joins our two other tenants, the Associated Press and InMed Diagnostic Services. The State is one of the most recognizable brands in Columbia and across the state of South Carolina, with a proud heritage of more than 121 years. Today's tenant agreements are examples of one more way the media is adapting to disruptive technologies, changing consumer behaviors and the most difficult economic environment since the Great Depression."
"Richland County welcomes WNS to its growing community of international businesses and looks forward to a long-lasting relationship with the company. This is a significant job creation project for the county and we appreciate WNS's confidence in our labor force to deliver quality services for their customers," stated Kelvin Washington, chairman of Richland County Council.
"The Central South Carolina region continues to attract international companies and we are very excited about welcoming WNS to Columbia and Richland County. Technology-oriented companies that are searching for a qualified workforce with a financial services and customer-focused skill set have discovered that we can meet their needs. On behalf of the Central SC Alliance Board of Directors, we look forward to having WNS as a part of South Carolina's vibrant business community," said Central SC Alliance Chairman Jim Apple.
"Because of our high quality workforce, strong business climate and lifestyle, the Columbia market has emerged as a magnet for international business. We welcome WNS to the capital city," said City of Columbia Mayor Steve Benjamin.
The company will hire for new positions in several phases, beginning later this month. Anyone interested in job opportunities with the company should email SCcenter@WNS.com.
The Coordinating Council for Economic Development approved a grant from the Governor's Closing Fund for $500,000 to assist with building upfit. readySC will provide recruitment and training.
About WNS
WNS (Holdings) Limited (NYSE: WNS), is a leading global business process outsourcing company. WNS offers business value to 200+ global clients by combining operational excellence with deep domain expertise in key industry verticals including Travel, Insurance, Banking and Financial Services, Manufacturing, Retail and Consumer Packaged Goods, Shipping and Logistics and Healthcare and Utilities. WNS delivers an entire spectrum of business process outsourcing services such as finance and accounting, customer care, technology solutions, research and analytics and industry specific back office and front office processes. WNS has over 23,000 professionals across 26 delivery centers worldwide including Costa Rica, India, Philippines, Romania, Sri Lanka, United Kingdom and United States of America. For more information, visit www.wns.com.
About S.C. Department of Commerce
As South Carolina's leading economic development agency, the Department of Commerce works to recruit new businesses and help existing businesses grow. Commerce received the Silver Award from Business Facilities magazine, placing second in the 2011 Economic Development Deal of the Year competition. Commerce has been part of recruiting world-class companies to South Carolina such as Boeing, Bridgestone, Continental, Monster.com, Heinz, ZF Group, BMW and Google Inc. Commerce also supports small and existing business, rural development initiatives and offers grants for community development. For more information, visit www.SCcommerce.com.