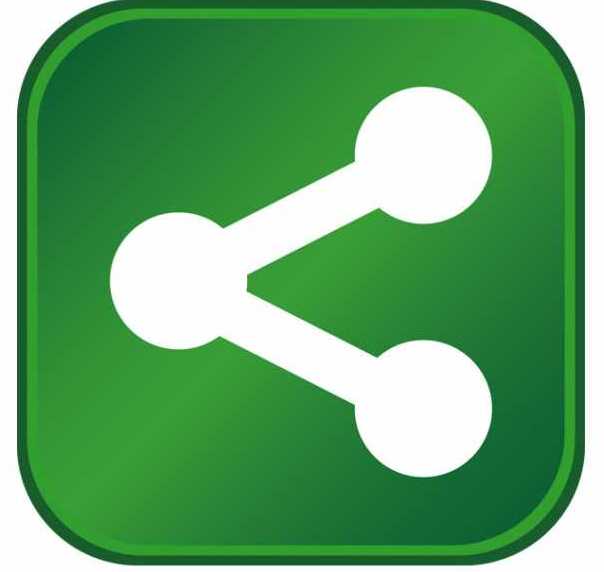 Lt. Governor Holcomb joined executives from Safe Hiring Solutions and its sister company Safe Recruiter Solutions as they announced plans to expand their high-tech operations focused on enhancing hiring, recruiting and workforce development. As part of their growth, the companies will create up to 284 new, high-wage jobs in Indiana by 2020.
"Today's news marks another milestone for our economy as businesses continue to choose Indiana for growth and choose our hardworking Hoosier workforce to contribute to their future success," said Lt. Governor Holcomb. "We are proud to be home to innovative companies like Safe Hiring Solutions and Safe Recruiter Solutions, which are developing solutions to support both employers and employees. As a state, we have worked diligently to establish a low-tax, limited-regulation, pro-growth business climate that is now recognized among the top five in the nation. As we enter Indiana's third century, we will build on this momentum by increasing resources for Hoosier entrepreneurs, ensuring that the Hoosier state is the best place to start a business, grow a business and get a job."
Danville-based tech firm Safe Hiring Solutions was named one of the 5,000 fastest-growing companies in the nation by Inc. magazine the last two years and must grow to meet the increased demand of its business-focused services. The company, along with Safe Recruiter Solutions, which launched in 2016, will invest $1.3 million to expand in Crawfordsville, renovating a 8,000 square-foot facility at 119 S. Washington St. The new space, which is expected to be complete by the end of 2016, will supplement the firms' existing 6,000 square-foot headquarters at 64 East Marion St. in Danville and increase their overall footprint in central Indiana to accommodate the companies' growing teams.  
Safe Hiring Solutions and Safe Recruiter Solutions, which together currently employ 37 full-time associates, plan to hire for c-level, operations, recruiting, business development, marketing, human resources and software development positions across both companies as part of their growth. Applicants interested in new positions, which are expected to offer average salaries 30 percent higher than the state's average wage, can learn more online.
"Growing up in central Indiana, we are comfortable here, and the Midwestern values that are instilled in each of us has allowed our business to flourish over the past 13 years," said Mike McCarty, chief executive officer of Safe Hiring Solutions and Safe Recruiter Solutions. "We do business in all 50 states and all over the world based upon the Hoosier principles that each of us have. We have had other opportunities to expand, but we wanted to stay and expand in an area that involved the communities that mean so much to us." 
Founded in 2004, Safe Hiring Solutions offers background checks, automated reference checks and visitor management systems through its web-based technology for schools, corporations, hospitals and non-profit organizations around the world. The company serves thousands of organizations, from small businesses to Fortune 500 companies, such as the Boys and Girls Club of Indianapolis; the city of Santa Fe, New Mexico; Kiwanis International; Indiana University; Purdue University and United Way of Central Indiana. 
"Danville is proud to be included in the growth of Safe Hiring Solutions," said Marcia Lynch, president of the Danville Town Council. "Safe Hiring Solutions is the type of company that Danville loves to have as part of its business landscape, and we are very supportive of the jobs being created in the nearby city of Crawfordsville. With this expansion and opportunity comes the potential for Safe Hiring Solutions to expand its office right here in their home of Danville. We're excited to see the progress of their organization in years to come, and are happy to have them as a resource right here in our own community." 
In 2016, the owners of Safe Hiring Solutions launched its sister company Safe Recruiter Solutions, which works to advance workforce development and ensure future employees have the skills needed to find quality jobs in industries like manufacturing, distribution, healthcare and small business. The company works closely with local high school and community college students to train, screen and provide them with practical work experiences and industry certifications to meet workforce demands from local industry leaders. The new Crawfordsville facility, which includes collaborative workspaces, will serve as Safe Recruiter Solutions' headquarters and will also support Safe Hiring Solutions' growing team.
"Safe Hiring Solutions' investment in downtown Crawfordsville represents a significant advancement for our community," said Crawfordsville Mayor Todd Barton. "The creation of these quality jobs in the heart of our city will further strengthen our efforts to make a unique and vibrant area even better. Workforce development is also a key component of moving the community forward and I commend Safe Hiring Solutions and Safe Recruiter Solutions for their innovative approach to this challenging issue."
The Indiana Economic Development Corporation offered Safe Hiring Solutions LLC up to $2,570,000 in conditional tax credits and up to $180,000 in training grants based on the company's job creation plans. These incentives are performance-based, meaning until Hoosiers are hired, the company is not eligible to claim incentives. The City of Crawfordsville approved additional incentives.
Safe Hiring Solutions and Safe Recruiter Solutions are a part of central Indiana's growing tech industry, which added jobs at a rate of 18 percent from 2012 to 2014 – more than three times faster than the national average of 5.7 percent. In July, Governor Mike Pence announced plans to invest $1 billion into innovation and entrepreneurship in Indiana over the next ten years, supporting innovators like Safe Hiring Solutions and Safe Recruiter Solutions across the state.
About Safe Hiring Solutions
Safe Hiring Solutions provides thorough background checks, employment screening, investigation and verification firms. They serve schools, corporations, hospitals, churches, property owners, leasing managers and non-profit organizations across the country and around the world. Thousands of organizations, from small businesses to Fortune 500 companies, rely on Safe Hiring Solutions' background checks to make informed decisions and mitigate risks. For more information about Safe Hiring Solutions, visit www.safehiringsolutions.com.
About Safe Recruiter Solutions
Safe Recruiter Solutions assists manufacturing companies struggling to find and maintain a qualified workforce, working with local high schools and community colleges to screen, train and give practical experience with local companies. For more information, about Safe Recruiter Solutions, visit www.saferecruitersolutions.com. 
About IEDC
The Indiana Economic Development Corporation (IEDC) leads the state of Indiana's economic development efforts, helping businesses launch, grow and locate in the state. Governed by a 12-member board chaired by Governor Mike Pence, the IEDC manages many initiatives, including performance-based tax credits, workforce training grants, innovation and entrepreneurship resources, public infrastructure assistance, and talent attraction and retention efforts. For more information about the IEDC, visit www.iedc.in.gov.