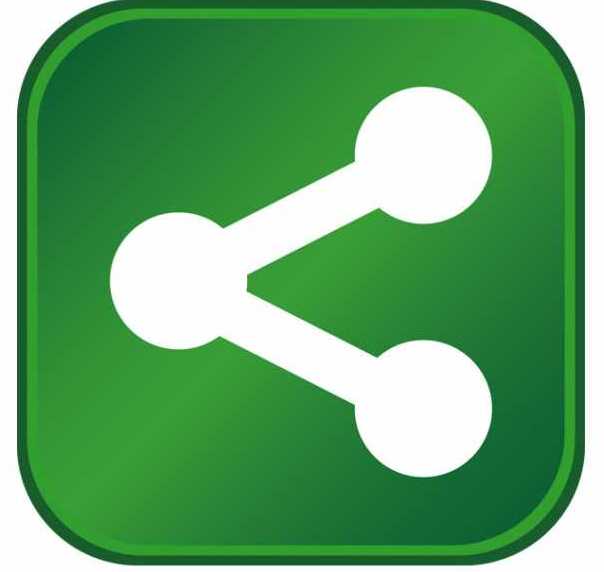 Dell's Recruitment Effort
The primary goal of this particular economic development effort was to secure the successful recruitment of Dell Computer Corporation's first technical support center in the mountain time zone to Twin Falls in southern Idaho. This would be a daunting task for a "small" market competing against 3,362 other cities in North America.
In the end, the first technical call center in the Mountain Time Zone for the48th company on the Fortune 500 list, opened February 4, 2002 in Twin Falls, initially employing 203 technical positions and over 20 managerial/support staff.
Southern Idaho's Innovative Approach
It all happened, from start to finish, in less than 10 weeks. The "deal" was unprecedented in the history of Twin Falls – an under 50,000-populated market located in southern Idaho approximately 172 miles southeast of Boise. A whirlwind of activities and negotiations -- from small details to huge deal breakers – were a daily occurrence. And, The Southern Idaho Economic Development Organization (SIEDO) played a primary role in successfully navigating through each hazard that developed, working out of Twin Fall's Economic Development office almost exclusively to assist in managing this massive undertaking.
Strategies on how to quickly accomplish the task at hand were established, revised, updated and re-established. Coordination between numerous parties required careful spearheading and confidentiality. New relationships between Twin Falls representatives, CB Richard Ellis and Dell had to be defined and secured. Proposals were written and rewritten. And public relations activities were coordinated and approved through all parties. All this was successfully accomplished in less than 90 days.
CB Richard Ellis' Call Center Solutions Group was given the task by Dell who wanted to open a satellite technical call center in a smaller city somewhere in the United States. Dells initial criteria: find a location where Dell could significantly impact their costs; one that will match their current employee profiles; and where there is little or no market saturation. According to CBRE, they wanted to identify "those communities where (the) client's wage would have an impact that is functional and relevant to them and where they (could) find the quality of staffing they (were) looking for. We wanted to minimize their risk, lower their turnover and find a better quality of workforce."
But how did CBRE even find Twin Falls in their early site selection process? From a list of over 3,330 U.S. communities tracked by CB Richard Ellis' Call Center Solutions Group – of which Twin Falls was one – communities were stacked up against a list of specific criteria required for a Dell Computer technical call center. Some of the criteria communities had to meet to make the first cut included: no related technical center competitor in the area; solid economic indicators; appropriate age distribution of the community's residents; technical education opportunities; availability of college graduates; a mountain time zone location; moderate climate; a good chemistry with community leaders…to name a few.
Once the criteria were applied, five communities were identified as potential locations and site visits by CBRE representatives were arranged. Early on, Dave McAlindin, director of economic development for the city of Twin Falls, was sited by CBRE for his innovativeness, responsiveness and proactive thinking on issues that gave the edge to Twin Falls in the selection process. His strategies and brilliant orchestration of all aspects of the project kept the community in the game. And assured Twin Falls of the ultimate victory -- bringing in a Dell Computer Corporation technical support center.
Recruitment Assistance, Training & Training Funds
Business and college leaders quickly assembled numerous inducements to present an appealing package to Dell. Before Dell's initial site visit was completed, the president of the College of Southern Idaho, Jerry Meyerhoeffer, provided the site team with a personal letter stating the college would provide training for new employees for as long as the company was in Twin Falls. The college would also provide up to four training rooms accommodating up to thirty trainees plus appropriate staff on campus for the exclusive use of Dell, at no cost or expense to Dell. The college would develop program curriculum in accordance with the standards set forth by Dell for technical support training and maintain the program and staff. They would also assist Dell in obtaining any local, state or federal funds/grants available for Dell's operation.
Value Added - The Building
One of the most significant obstacles and major "deal breakers" was space. A huge break came at a most opportune time. When a site owned by Boise-based Albertson's Inc surfaced as a strong possible location, important financial details needed to be worked out and quickly. Idaho Governor Dirk Kempthorne personally stepped in to speak with Albertson's executives and meet with Dell and city officials to finalize this prime real estate for Dell's new location. The building was purchased through taxable bonds by the local Urban Renewal Agency for $3 million, transferred to the City of Twin Falls and leased to Dell for the debt service of the bonds.
Value Added - Parking
The Urban Renewal Agency also would pay for the construction of additional parking space, which together with the existing parking, would provide a minimum of 500 spaces.
Value Added - Infrastructure Reimbursement
The Twin Falls Area Chamber of Commerce, through its Business Plus II program, will reimburse Dell in the amount of $500,000 for infrastructure improvements on the building. In addition, the City of Twin Falls, through an Idaho Community Development Block Grant, will provide Dell with $500,000 for infrastructure improvements. The Urban Renewal Agency also agreed to contribute $500,000 to Dell in connection with Dell's renovation of the property. The City would also help expedite and facilitate the installation of a traffic signal at the building's main intersection, as well as telecommunications, utility and roadway infrastructure to support the facilities.
Value Added - Job Service
The Magic Valley Job Service office worked closely with Dell to outline services, processes and timeframes for the anticipated recruitment effort. Job Service dedicated office space for this large job recruitment effort, initially receiving well over 2,000 applicant profiles via email. They also conducted over 2,000 individual telephone screening interviews, prepared written interview schedules and contacted applicants personally to schedule face-to-face interviews with Dell managers. Additionally they worked closely with the College of Southern Idaho on their curriculum development and conducted a telephone survey of selected applicants to determine their interest in the CSI PC prep course designed for Dell.
By mid October 2001, a deal was solidified. In reflection, Ryan Morris, senior vice president of CB Richard Ellis thanked SIEDO and the City of Twin Falls "for the can do spirit and the creativity needed to complete Dell's call center."
All the pieces of the puzzle were put together at "Dellocity" speed. Without the proactive, no nonsense assurances and delivery by city leaders and the College of Southern Idaho, Dell and the community would not be reaping the benefits of attracting this new industry to Twin Falls.
Value Added – Economic Impact
The positive ramifications of Dell's presence in Twin Falls will impact southern Idaho in many ways for many years. The company's annual payroll estimated at $15 million will have an annual economic impact of over $30million on Twin Falls and the region. With Dell's technical support center comes a new industry to southern Idaho – high-tech. It broadens the workforce to include technically skilled people, attracting additional technology and telecommunication companies to the region.
Dell couldn't be happier with their new home. In less than two months of operation, Dell's Twin Falls facility announced two expansions. When Dell opened its first technical support center in the Mountain Time zone in February 2002, over 200 were employed. Then, just three weeks after opening, Dell announced that an additional 200 jobs would be added, nearly doubling its initial employee base of 243. Dell again announced its second significant expansion after less than three months of operation, by adding customer service functions to this facility, adding 125 customer service staff in addition to its technical support staff. Again in September 2002, a third expansion was announced adding 100 additional workers. This will make Dell Computer Corporation one of the top five employers in southern Idaho.
Value Added – Above The Call of Duty
According to CB Richard Ellis, "Twin Falls did a phenomenal job in responding to our call for information. They did everything possible to get us answers to our questions and concerns – good, bad or indifferent. It was a reflection of the kind of place Dell could do business and where the community will be there for the client long term and vice versa. Twin falls is a great example of a community that works hard to make a valid impression on the site selection group and the client. They are a textbook case of how a community should work and pull together in a site selection process."
About the Author