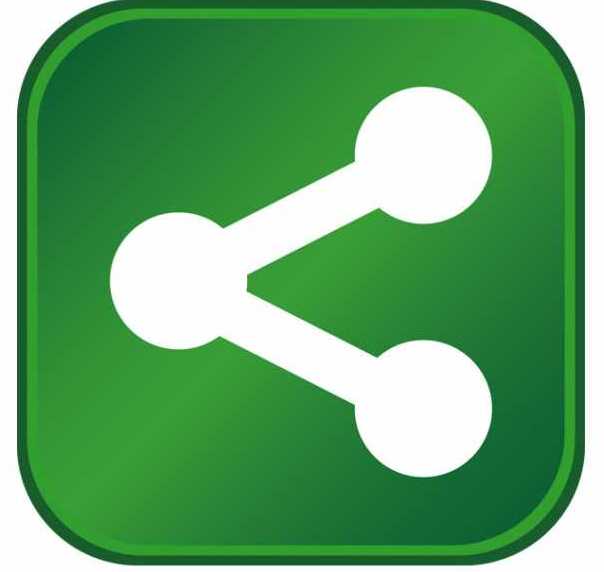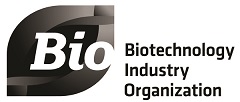 There has never been a better time to be in the biotechnology industry. Scientific advances and unique market opportunities are fueling innovation, job creation and economic growth.
From groundbreaking new medicines that are helping to cure and treat previously untreatable diseases to renewable chemicals and biofuels that are helping to loosen America's reliance on foreign fuels to biotech crops that are allowing farmers to feed a growing, global population, biotechnology innovations are creating enormous economic opportunities for businesses and communities around the world. 
From an economic perspective, the bioscience industry accounts for over 1.6 million American jobs and an additional five million jobs are created as a result of the industry's economic multiplier effect. Bioscience jobs on average pay about 79 percent more than other private-sector jobs.
Our goal at the Biotechnology Industry Organization (BIO) is to make sure that we build on this momentum and realize the full economic and societal benefits of biotechnology innovation.
We do this by working with companies, elected officials and thought leaders across the country to make sure the public policy infrastructure is in place to support a thriving biotechnology ecosystem.
Reimbursement Policies Threaten Global Innovations
All across the globe, elected officials and governments are looking for ways to grow and expand the biotechnology sector in their communities. It is often one of their top economic development priorities. However, many fail to realize the enormous impact reimbursement pressures caused by budget constraints has on medical innovation and investment in the industry.
Bringing a new drug to market often takes more than a decade and more than a billion dollars in private investment. Investors want to ensure that these drugs will be paid for prior to investing.
In a recent survey of life sciences venture capitalists, respondents cited reimbursement concerns as the second-highest barrier toward investing in biotechnology. More specifically, regulatory was first, with 61 percent of respondents citing regulatory delays and hurdles. Reimbursement came in second, with 38 percent of respondents citing lack of adequate reimbursement as a deterrent to investment.
The development of new drugs and therapies is vital to reducing long-term health care costs that are weighing down budgets. This is particularly important as the baby boomer population ages. According to the Pew Research Center, every day for the next 16 years about 10,000 Americans will turn 65. Access to medical innovations will be critical to caring for this aging population.
Industrial & Environmental Biotechnology
Another area we focus on is Industrial and Environmental Biotechnology. All across the United States there are amazing scientific advances occurring in biofuels and renewable chemicals.
The goal now must be to ensure that these innovative products are not just created in the U.S, but as they are able to be commercialized, that they are manufactured here.
With the right public policies in place, we can build a bio-based economy in the United States that lessens our dependence on foreign petroleum, helps reinvigorate American industry and manufacturing, improves the environment and creates good-paying American jobs in hard-working rural and industrial communities across the country.
Take bio-based jet fuels. According to a recent report by the Midwest Aviation Sustainable Biofuels Initiative, every five percent of traditional jet fuel that can be replaced by biofuels will create 3,600 American jobs and avoid 700,000 tons of carbon dioxide per year.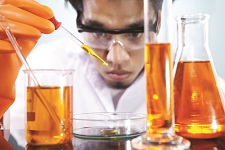 Stable, Long-Term Policy Framework is Key
The key to a thriving bioeconomy is having a stable, long-term policy framework in place that encourages investment and supports the commercialization of new advanced biofuels, bio-based products and renewable chemicals.
Following are a few key components of that framework.
Renewable Fuel Standard (RFS)
The Renewable Fuel Standard (RFS) sets annual standards to increase production and use of both conventional and advanced renewable fuels, which creates incentives to attract needed investment to the sector. In less than a decade, production of biofuel – mostly ethanol, and now biodiesel – has increased from less than two billion gallons to almost 14 billion gallons.
Over the past five years, the RFS has successfully opened the U.S. transportation fuel market to renewable fuels, encouraging significant domestic investments and the rapid commercialization of advanced biofuels. The research and development catalyzed by this program has given birth to biotech innovations for renewable chemicals and other bio-based products.
Unfortunately, in November 2013, the Environmental Protection Agency (EPA), for the first time, proposed lowering requirements for biofuel use in 2014. If not reversed, this could have a chilling effect on this important growth industry. Advanced biofuel companies have put more than $5 billion worth of private investment into this new technology. And the RFS has helped create a stable environment for entrepreneurs, investors and farmers to support and develop these innovations. To ensure the long-term success and growth of the biofuels industry, it is important that this proposed rule is modified.  
Farm Bill
The Farm Bill's Energy Title contains several key programs – such as the Biobased Markets Program, Biomass Crop Assistance Program (BCAP), and Biorefinery Assistance Program – that provide vital assistance to pioneering industrial biotechnology developers.
Since 2008, the Biobased Markets Program has identified more than 25,000 bio-based products made by 3,100 companies that employ nearly 100,000 people. It improves consumer education by offering a BioPreferred label to a growing number of these products. The BCAP helps more than 850 growers in 12 states develop new supply chains and markets for advanced energy crops.
Tax Policy
We need tax policy in the U.S. that encourages innovation, investment and economic growth. It's not about picking winners; smart tax policy is about creating a level playing field and a business climate that supports cutting-edge science and reflects America's entrepreneurial spirit — a playing field where winners will emerge based on their own innovative and entrepreneurial skills, the strength of their business model and their dogged determination.
One important component of that policy is the "Qualifying Renewable Chemical Production Tax Credit Act of 2013," which was recently introduced in the House on a bipartisan basis by Reps. Bill Pascrell (D-NJ),  Steve Stockman (R-TX), Allyson Schwartz (D-PA), Linda Sanchez (D-CA) and Richard Neal (D-MA), and in the Senate by Senator Debbie Stabenow (D-MI).
Strong State Policy
In addition to smart Federal policies, forward-looking state policies are equally important for building a successful bioeconomy. At BIO, we also have developed a state policy template that includes recommendations around biorefinery construction assistance, feedstock advancement, procurement preferences, tax policy, workforce training, tech transfer and public education and outreach.
Unleashing Biotechnology's Full Potential
One of my favorite parts of my job at BIO is visiting the innovative companies that are tackling the big issues we face as a society: pollution, disease, hunger. I enjoy walking the shop floor and meeting the incredible men and women who are making these breakthroughs possible.
After you spend time with them, after you tour their facilities, it is hard not to be bullish about America's future — and the role that a thriving biotechnology sector will play in growing our economy and making America more globally competitive.
About the Author