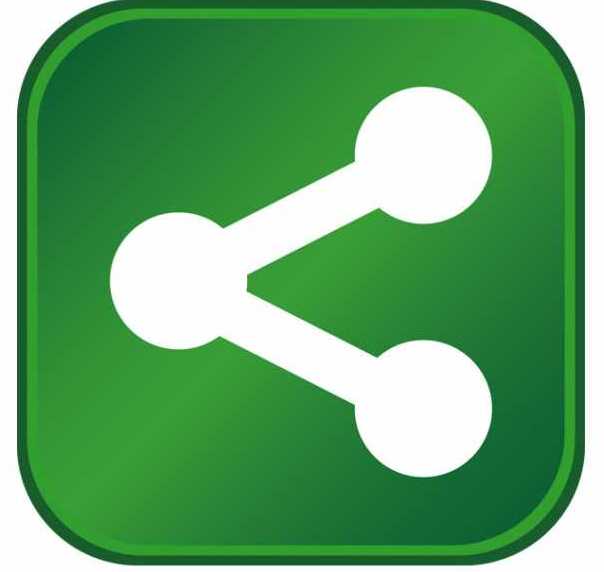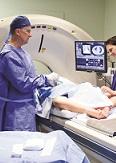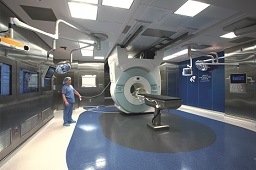 Recently, Becton Dickinson (BD) purchased Care Fusion Corp. in a deal that will enhance BD's role in providing drug management and patient safety services to hospitals. It was one more notable example of the convergence of medical technologies, digital media, big data and patient-centered treatments taking place in the healthcare sector. Like BD, medical technology companies are not only reaching across sectors to develop new and innovative products, but are also changing their business models to tap into new markets driven by globalization, new technologies and tools, and consumer-centered demand. At the same time, hospitals and medical staff are focused on reducing costs and improving care, while minimizing risk and the need for invasive procedures.
Such trends, along with the regulations and changes precipitated by the Affordable Care Act (ACA), are forcing the medical device industry to adapt. The industry remains a prime target for communities since it provides high-quality jobs and economic growth opportunities and is the anchor of many life-science clusters.
Given these pressures, the characteristics of an ideal location for medical device companies have changed. While several of the foundational site considerations such as market access and cost are still important, a strong innovation infrastructure and a deep talent pool are gaining significance. More so than in the past, locational decisions are even more tailored to the unique needs of a company's competitive strategies and its need to balance costs against operating benefits and risks.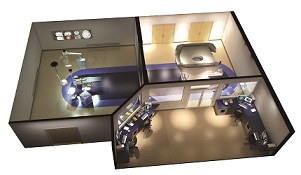 Strong Global Demand Fed by Innovation and Investment
The medical device industry continues to be strong in the United States. According to the recent Battelle/Bio report, "State Bioscience Jobs, Investments and Innovation 2014," there were more than 7,200 individual medical devices, supplies and equipment businesses in the United States in 2012 with nearly 350,000 employees. The industry, as a whole, increased overall employment in six of the last eight years, with surgical and medical instruments, surgical appliance and supplies and dental equipment adding the most jobs.[1] As shown in the table, these innovations and growth are not limited to Silicon Valley or Boston's beltway, though both remain powerhouses.
Top-10 MSAs for Medical Device Employment
| | |
| --- | --- |
| Metropolitan Statistical Area | 2012 Employment |
| Los Angeles-Long Beach-Santa Ana, CA | 27,025 |
| Minneapolis-St. Paul-Bloomington, MN-WI | 25,777 |
| Boston-Cambridge-Quincy, MA-NH | 15,520 |
| New York-Northern New Jersey-Long Island, NY-NJ-PA | 15,372 |
| Chicago-Joliet-Naperville, IL-IN-WI | 11,990 |
| San Jose-Sunnyvale-Santa Clara, CA | 9,658 |
| San Francisco-Oakland-Fremont, CA | 8,303 |
| Salt Lake City, UT | 7,171 |
| Milwaukee-Waukesha-West Allis, WI | 6,745 |
| San Diego-Carlsbad-San Marcos, CA | 6,562 |
Source: Battelle analysis of Bureau of Labor Statistics QCEW data; enhanced file from IMPLAN.
Overseas, the market is equally strong. Demand is greater in emerging markets – especially Asia, according to Randy Vogenberg, PhD, principal of the Institute for Integrated Health Care, and larger device companies in the United States are finding opportunities for partnerships with startups and established players both domestically and worldwide. The BD acquisition is a prime example.
Financial Challenges, Managed Care and Consumer Expectations Drive Competition
As they race to compete in this new environment, legislation, managed care by third parties, regulatory changes and increased cost pressures are having a strong and immediate impact on the medical device industry. The use of medical robotic technology offers added opportunities for companies that are able to combine crossover technologies, information technology, advanced engineering and materials to move to next-generation systems. Conversely, the need to integrate patient-specific information in design is adding increased complexity. "Home healthcare and remote monitoring provide additional opportunities for the development of devices that are customized for specific patients," according to Dr. Arthur Erdman, director of the University of Minnesota's Medical Devices Center, an interdisciplinary program within the Institute for Engineering in Medicine and serves as a physical hub to connect engineers and scientists, clinical physicians and surgeons as they develop solutions to healthcare problems.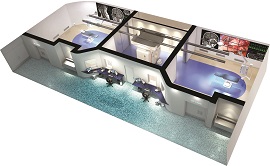 Another example of how device companies are leveraging such innovation is evidenced by IMRIS, Inc. based in Minneapolis-St. Paul, which makes comprehensive surgical suites incorporating MRI and CT scanners. The suites provide fully integrated image-guided therapy environments for hospitals and emergency rooms. The company moved to the Twin Cities area from Winnipeg, Canada. "Imaging, laser delivery and robotics all come together for less-invasive surgical procedures, better outcomes and lower costs," said Jay D Miller, CEO and president, "and with the correct diagnosis and the right surgery first, the surgeon sleeps better." He cites the area's large talent pool, cluster of life science companies, supply chain access, flights to global business centers, proximity to university research, a hyperactive venture capital environment and community/industry collaboration as key factors in their move.
Start-up and Entrepreneurial Companies are Changing the Game
Because they tend to be more nimble and better able to anticipate trends, smaller-scale medical device companies are gaining in importance. In a survey of small medical device start-ups, Silicon Valley Bank concluded that 70 percent of these companies had fewer than 25 employees, with the percentage growing to 98 percent when companies with fewer than 100 employees are considered. In fact, many early-stage start-ups are run by one or two entrepreneurs supported by a few advisors and investors.
Serial entrepreneurs often start these companies, typically after leaving larger companies. Pulse Therapeutics is an example based in the St. Louis area. It has developed a magnet-based technology to dissolve blood clots. Sean Morris, Pulse's CEO, returned to St. Louis to move the new company along. He says for a start-up company such as his, the region offers "so much passion and energy along with great institutions" that their emerging enterprise can draw upon.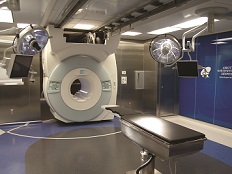 While such companies may not require a substantial physical footprint, they look for the talent pool, funding resources and infrastructure needed to bring ideas to market when considering location options that larger medical device companies also seek.
Leveraging Globalization
Globalization continues to impact the U.S. medical device industry. A survey by Emergo Group indicates larger firms showed greater interest in emerging markets (and have more resources to launch products in those countries), while smaller firms expressed the most interest in Europe and the United States.
Often, the largest barrier for device companies to open new markets is their lack of local regulatory knowledge. To lessen the learning curve, foreign companies will often look to start joint ventures with U.S. firms to test the market. The U.S. market is still seen as an important first step in any globalization plan, with proximity a factor in gaining FDA approval. Once the operations grow to scale, there is often an acquisition of the emerging company (or in some instances the larger company).
Similarly, U.S. companies seek partnerships overseas. Three examples are Medtronic and its purchase of an Indian and Chinese company to gain market share in both regions, Boston Scientific's R&D lab in Shanghai and the Greater MSP's efforts to attract Heraeus Medical.[2]
Finding the Right Ecosystem
With the increased complexity of finding a location that answers the growing list of needs for medical device companies, what should companies look for when considering a new or expansion location?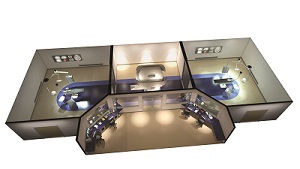 As with any manufacturing industry, the availability of qualified sites, skilled workers and operating costs are primary considerations for medical device companies. The trend toward combining hardware and digital instrumentation and using advanced materials means quick access to diverse suppliers is more important. Similarly, the increasing use of composites and software-driven, data-intensive devices may require a location with access to technical personnel experienced in advanced materials, specialized engineering and software development. Providing sterile clean room environments for surgical tool production and packaging may be another factor. For companies requiring rapid order turnaround or overnight repair and maintenance services, a location near or on the grounds of an international airport may be desired.
Quality of life factors are also critical in these location decisions — driven by the desire to attract and retain both entrepreneurial and technical talent. Proximity to the FDA to facilitate regulatory approvals and global tax considerations are additional concerns that will vary in importance.
Identifying locations that have proximity to large teaching hospitals to tap researchers, medical specialists or unique technology for use in clinical trials or training may be heavily weighted in a search. Such "ecosystems" facilitate the conceptualization, creation, development and delivery of innovative devices and procedures for treatment of medical conditions by creating a network of developers of products, patient caregivers and structures for payment for that care.
Minnesota's Life Science Alley is an example of an "ecosystem" that seeks to address several of the mentioned needs. Begun over 30 years ago, it strengthens the state's operating environment by supporting research and healthcare innovation. The association influences proactive policy change, delivers information and market intelligence and leads solutions-based initiatives. LifeScience Alley is also able to leverage the existence of strong research institutions to further strengthen the state's medical device cluster.  
As Shaye Mandle, CEO & president of Minnesota's Life Science Alley argues, "A good business environment with a mix of small start-ups and mid-size companies along with major manufacturers provides a climate of expertise better able to deal with these complex questions of regulation and the role of capital markets."
Continuing the War for Talent
As with all industries, the ability to provide a diverse pipeline of talent is paramount. For the medical device industry, this pipeline includes medical researchers, advanced manufacturing engineers, designers, software developers and quality control personnel. Many companies also want to have their marketing, sales and customer service people nearby to foster faster integration of customer need with product innovation. Not surprisingly, regions with a high concentration of these categories tend to rank among the strongest places for the industry. Places with an already installed base of talent or a workforce in similar industries or using similar skills have an advantage.[3]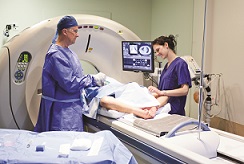 Support for Start-ups
As noted earlier, smaller companies and entrepreneurs are an increasingly important component of any medical device ecosystem. Successful regions are finding ways to help "jump start" such a process of innovation and spin-offs by ensuring young companies have access not only to the innovation that will fuel their ventures, but also earlier-stage executives and the access to funding to move from idea to commercialization.
Recognizing the need for early-stage funding, the State of Missouri created an angel tax credit in 2012. Such investment is critical to the creation of new companies. To complement the funding support, St. Louis built Innovation Districts to attract new ideas and technologies. Many inventors are being attracted to Innovation Districts to be around other innovative people.  
A Look to the Future
Driven by new technologies that offer more effective medical care, with less risk to patient and healthcare personnel, the medical technology and device sector is heading for major growth. Better data, precise monitoring and less invasive treatments can be more targeted and often less costly. Rising consumer awareness aided by the Internet, the convergence of digital and advanced manufacturing technologies and the growth of small, nimble spinoff companies led by serial entrepreneurs set the scene for expansive innovation in medical device manufacturing.
Medical technology and device sector location decisions are driven by an ever more complex analysis of tradeoffs involving competitive strategy, access to markets, talent, operating needs, costs and risks.  Ultimately these have to be evaluated against a global map of opportunities.
---
[1] State Bioscience Jobs, Investments and Innovation 2014  http://www.bio.org/sites/default/sites/tradeandindustrydev.com/files/Battelle-BIO-2014-Industry.pdf
[2]  http://www.businessweek.com/articles/2013-11-14/2014-outlook-medical-device-makers-look-east 
[3] http://www.mpo-mag.com/issues/2014-02-01/view_columns/a-new-school-of-thought-for-teaching-medical-device-skills/#sthash.dDAyRFXB.dpuf
About the Author