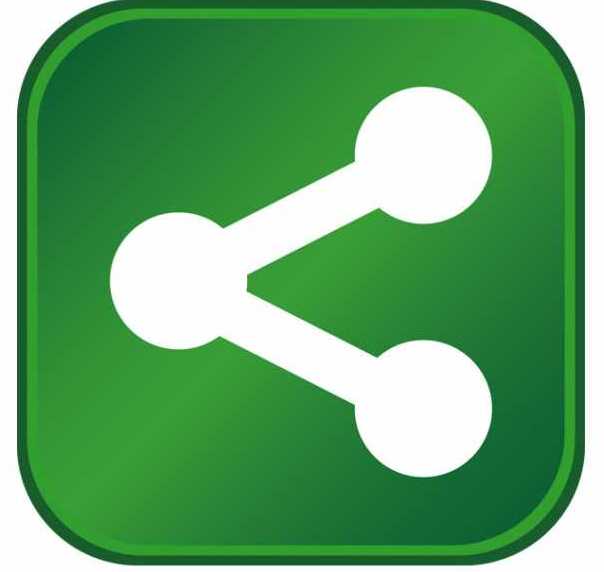 AB BioTechnologies, a pharmaceutical development company, announced plans to add new contract manufacturing operations in Bloomington, creating up to 33 new high-wage jobs by 2020.
"AB BioTechnologies showcases the big impact small businesses are making in communities around the state," Governor Eric Holcomb said. "As AB BioTechnologies expands its business to include pharmaceutical manufacturing, it's not just helping advance the development of new medicines — it's showing the important role life science firms play in creating great-paying Hoosier jobs. Looking to the future, Indiana must continue to invest in life-sciences research and entrepreneurship as well as STEM education to prepare Indiana's future workforce for opportunities in this and other high-demand fields."
The homegrown Hoosier company will invest $10.5 million to construct and equip a 23,000-square-foot facility at 3770 W. Jonathan Drive in Bloomington, where the company will launch its clinical manufacturing services, helping its clients advance their drugs from concept to clinic under one roof. This includes a manufacturing area for formulating, filling, lyophilizing and packaging drugs for early-phase Clinical Trial studies. The company will also be relocating its warehouse and development laboratory to the facility, moving from its current 1,950-square-foot building to the new facility in Bloomington. With construction scheduled to begin this spring, the company plans to open its new facility in November 2017.
AB BioTechnologies has tripled its profits annually since 2010 by expanding its service offerings and client base as well as significantly increasing the number of candidate drug products it has developed for its clients. The company plans to begin hiring early this year for technical and support positions.
"The support we have received from the Gayle & Bill Cook Center for Entrepreneurship, Ivy Tech Community College, the Bloomington Economic Development Corporation and the state of Indiana have been instrumental in making this expansion a reality," said J. Jeff Schwegman, Ph.D., founder and chief executive officer of AB BioTechnologies. "After evaluating the east and west coasts for our expansion, it became quite evident that Indiana was the superior choice. Indiana is rich in talent as a result of the increases in life science programs offered by state universities and colleges and number of life science companies within our borders, which will enable us to build a skilled workforce. The centralized location lends well to client travel, making it easier to visit our facility." 
Companies like AB BioTechnologies helped Indiana's life sciences industry contribute $62 billion to the state's economy in 2014, a figure which has increased nearly twofold since 2002. According to BioCrossroads and the Indiana Business Research Center, the state is the second largest exporter of life sciences products in the U.S., totaling $9.9 billion and accounting for nearly one-third of Indiana's total exports. Nearly 1,700 companies in Indiana operate in the industry, supporting more than 56,500 Hoosier jobs with average wages above $95,000 annually.
Founded in 2008 as a teaching and consulting firm, AB BioTechnologies has expanded into an internationally recognized company, developing and optimizing drug development for the pharmaceutical industry. The company's scientists perform pre-formulation and formulation development and optimize lyophilization cycles, offering differential scanning calorimetry, freeze-dry microscopy and lyophilization cycle scale-up and transfer. With the addition of its contract manufacturing services, the company will be able to shorten the time it takes to transfer a drug from concept to the clinic.
"We are excited to have AB BioTechnologies choose to invest in the county's westside economic development area," said Geoff McKim, Monroe County Councilmember. "AB BioTechnologies will contribute to our vibrant local economy, and bring new high-wage jobs to Monroe County residents. We are pleased that the company recognizes our community's skilled workforce, and we welcome their expansion with open arms."
The Indiana Economic Development Corporation offered AB BioTechnologies Inc. up to $290,000 in conditional tax credits and up to $30,000 in training grants based on the company's job creation plans. These incentives are performance-based, meaning until Hoosiers are hired, the company is not eligible to claim incentives. Monroe County is considering additional incentives at the request of the Bloomington Economic Development Corporation.
About AB BioTechnologies
J. Jeff Schwegman, Ph.D. founded AB BioTechnologies in February of 2008. Dr. Schwegman had more than 16 years of experience working in the contract development/manufacturing pharmaceutical industry before launching AB BioTechnologies, initially a teaching and consulting firm. AB BioTechnologies started small and budget efficient in the back bedroom of Dr. Schwegman's home. In early 2010 the first small laboratory was opened, and the company quickly grew over the next few years tripling profits each year, adding new lab equipment, and going through two lab expansions to keep up with the demand for their services. For more information about AB BioTechnologies Inc., please visit www.ab-biotech.com.
About IEDC
The Indiana Economic Development Corporation (IEDC) leads the state of Indiana's economic development efforts, helping businesses launch, grow and locate in the state. Governed by a 12-member board chaired by Governor Mike Pence, the IEDC manages many initiatives, including performance-based tax credits, workforce training grants, innovation and entrepreneurship resources, public infrastructure assistance, and talent attraction and retention efforts. For more information about the IEDC, visit www.iedc.in.gov.