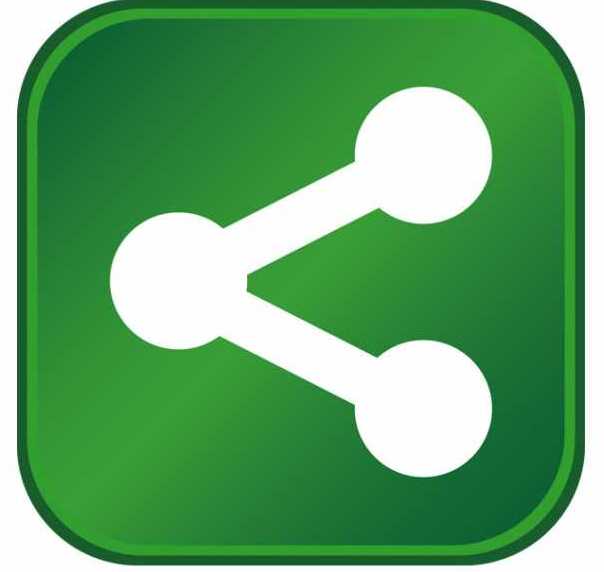 Governor Rick Scott participated in the grand opening of Bristol-Myers Squibb Company's North America Capability Center in Tampa that will create 579 new jobs in three years and generate $21.1 million in capital investment.
Governor Scott said, "We want a state with dynamic, growing industries that will create jobs and careers for generations to come. Today's ribbon-cutting ceremony celebrating 579 new jobs at Bristol Myers Squibb is a great step in that direction. With Bristol Myers Squibb's expansion to Florida, over the next three years, 579 more Florida families will have the opportunity to live their version of the American Dream right here in the Sunshine State."
"As Bristol-Myers Squibb continues its success as a BioPharma leader, we are excited to celebrate the opening of our newest, state-of-the-art center here in Tampa," said Paul von Autenried, senior vice president, Enterprise Services, and Chief Information Officer, Bristol-Myers Squibb. "With the help of our new colleagues in Tampa, we look forward to further building our capabilities and expertise to support our company's mission to deliver innovative medicines to patients with serious disease in an increasingly complex and competitive industry."
The North America Capability Center occupies about half of a four-story, 130,000-square-foot building in Mainsail Village near Tampa International Airport. The office space design is inspired by the company's cultural focus on innovation and continuous improvement. The center's open floor plan features meeting rooms and gathering spaces including special zones designed to encourage creativity and collaboration.
Last July, Bristol-Myers Squibb announced plans to bring 579 highly skilled positions to the Tampa Bay region by 2017 – most of them filled by people living in the Tampa Bay area. Knowledge workers in information technology, marketing services, business and finance services, and other functions supporting the company's biopharmaceutical business in the United States are already working at the center and additional employees will be hired throughout 2014.
The project is a huge boost to the Hillsborough area and Florida's life sciences industry. Florida already ranks 2nd among states for FDA registered medical device manufacturing facilities, 3rd for pharmaceutical and medicine manufacturing businesses, and 6th for bioscience employment and higher education degrees awarded, with nine medical schools spanning the state.
"This North American Capability Center is a tremendous win not only for Hillsborough County but for Florida's statewide life science sector," said Enterprise Florida President & CEO Gray Swoope. "Bristol-Myers Squibb is a world leader in the industry and their presence will bring innovation and leadership to the area, and tremendous awareness to Florida as a business state. We look forward to their continued success and growth."
Bristol-Myers Squibb conducted a comprehensive evaluation of several locations in the Eastern and Central time zones before selecting Tampa. The company specifically selected Hillsborough County for several reasons, including its talented work force, strong university presence, the Tampa Bay region's business climate, economy and quality of life, and availability of the necessary logistics and office facilities.
The project was made possible through strong partnerships between Enterprise Florida, Hillsborough County Board of County Commissioners, Tampa Bay Partnership, Tampa Hillsborough Economic Development Corporation, Workforce Florida, Inc. and Department of Economic Opportunity.
"By selecting Hillsborough County as the location of its North America Capability Center, Bristol-Myers Squibb sent a compelling message about the long-term viability of our community," said the Hon. Mark Sharpe, Chairman of the Hillsborough County Board of County Commissioners.  "The opening of this facility, and the nearly 600 new jobs it will create, directly reflects the quality of our workforce, our academic and research institutions, our growing life sciences cluster and our commitment to creating a strong, competitive business environment."
"The Tampa Bay Partnership is thrilled to have Bristol-Myers Squibb officially open its doors to the North America Capability Center here in our region," said Stuart Rogel, president and CEO of the Tampa Bay Partnership. "The decision to choose Hillsborough County and Tampa Bay is further proof that this market contains all the necessary business assets to support a wide array of global industry leaders in the life sciences and pharmaceutical sectors. We are excited to welcome Bristol-Myers to Tampa Bay and look forward to working together for the economic prosperity of the region."
"It's a pleasure to officially welcome Bristol-Myers Squibb to Tampa Bay," said Allen Brinkman, Chair of the Tampa Hillsborough Economic Development Corporation and Chairman, President and CEO of SunTrust Bank Tampa Bay.  "The opening of the North America Capability Center by a global biopharmaceutical leader is one of the most exciting and transformative economic developments we've experienced in Hillsborough County, particularly as we pursue our vision of becoming a national hub for healthcare innovation."
"Businesses are recognizing that Florida is the ideal place to grow and expand, with our low-tax environment, strong workforce, and high quality of life for our citizens," said Jesse Panuccio, Executive Director of the Florida Department of Economic Opportunity. "The new Bristol-Myers Squibb North America Capability Center will bring 579 highly skilled jobs in the Tampa Bay region, which will give Tampa families new opportunities to succeed and become part of the opportunity economy."
The company is already making a difference in the community by donating $50,000 to the Hillsborough Education Foundation and Hillsborough Public Schools. The gift will improve Middleton High School's science laboratories, further develop its STEM curriculum and enhance teacher professional development. Middleton prepares students in grades 9-12 from across Hillsborough County for careers in medicine, health care and scientific research.
"Science is at the core of nearly everything we do at Bristol-Myers Squibb," von Autenried said. "As a leading BioPharma company, we are committed to making the study of science and technology exciting for young learners who might help us discover the miracle cures of tomorrow. Our gift will help Hillsborough County students who are pursuing careers in the biomedical sciences more effectively integrate and apply what they learn and more deeply explore their interests in the sciences and technology."