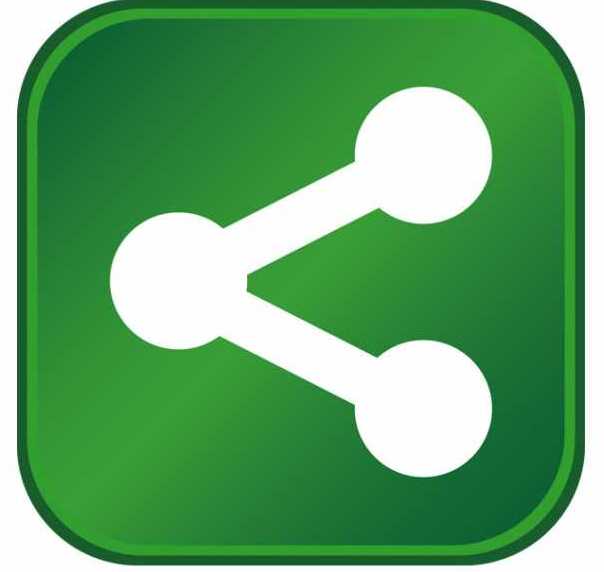 Governor Rick Scott announced DaVita Labs, the diagnostic laboratory servicing both dialysis organizations and physician practices, is expanding its laboratory operations in DeLand to accommodate future employee growth. DaVita is a division of DaVita HealthCare Partners Inc. and a leading provider of kidney care services. The project will create 100 jobs and generate nearly $32 million in capital investment in the community over five years. The project will also retain 350 jobs already in DeLand.
Governor Scott said, "This expansion will create 100 new jobs, which is important to families in DeLand.By cutting taxes and empowering job creators,Florida's statewide unemployment rate has been below the national unemployment rate since August 2013, and 540,700 private-sector jobs have been added since December 2010. Let's keep working to make Florida the best state in the nation for business."
DaVita Labsperforms more than 47 million laboratory tests each year and employs more than 500 teammates between Ft. Lauderdale and DeLand – a number that has grown by nearly 15 percent since the beginning of 2012. As part of this expansion, DaVita Labs SM will build a new 65,000-square-foot facility, with the opportunity for expansion to accommodate potential future growth. The construction is set to begin in mid-2014 with target completion date of early-to-mid 2015.
"At DaVita Labswe are dedicated not only to our patients and our teammates, but also to the communities we serve and live in," said DaVita LabsGeneral Manager Jason Cline. "This expansion demonstrates our steadfast commitment to the City of DeLand and all of Volusia County, which has been an attractive location for recruiting and retaining teammates."
DaVita Labscurrently has 137,000 square feet dedicated to its state-of-the-art clinical diagnostic laboratories between its two locations in Ft. Lauderdale and DeLand. The laboratories feature the latest in renal-specific methodology and technology for delivering quality test results. The DaVita Labs SM clinical laboratory team is led by experienced scientists and pathologists, and receives formal guidance from top nephrologists in the industry.
Florida has firmly established itself as a true hub for life sciences. The state has one of the largest, most sophisticated and most dynamic health care sectors anywhere, with more than 44,000 health care establishments including more than 700 hospitals.
"The life sciences industry continues to grow across the state, and more companies are looking at Florida as a pivotal location for their next expansion or location," said president and CEO of Enterprise Florida, Gray Swoope. "Leading companies like DaVita Labsare finding the skilled workforce and other resources they need to be successful here, and we look forward to watching them grow in their new facility."
This project was made possible with the help of close partnerships between Enterprise Florida, the County of Volusia, the City of DeLand, Duke Energy, CareerSource Florida and the Department of Economic Opportunity.
Councilman Jason Davis, Volusia County Chair said, "It's always exciting to hear when a company chooses to expand or bring their business to Volusia County. This is a welcome investment by a nationally recognized brand, and one that provides not only job opportunities to our community, but again it sends the message that Volusia County is open for business."
Robert Apgar, Mayor of DeLand said, "It is exciting news that DaVita Labs, a long valued DeLand business, has decided to add new high paying jobs to its workforce. With this decision, DeLand will retain DaVita's existing 350 jobs as we were in competition with other states for DaVita's DeLand operation. Additionally, DaVita will be building a state of the art laboratory at our airport industrial park which will also create construction jobs. I thank DaVita Labs, city staff and our economic development partners for working together to bring this project to reality."
Duke Energy's new ED Rider program was a key factor in DeVita's decision to expand in Volusia County. "Partnering with our local communities and the State of Florida to retain and grow jobs is a priority for Duke Energy," said Alex Glenn, Duke Energy state president – Florida. "DaVita Labs represents the diversity and quality of industry in Florida and was the perfect candidate for our new ED Rider rate, which was developed to attract economic growth throughout our 35-county service territory."
As part of the project, CareerSource Florida has offered DaVita Labsfunding through the Quick Response Training (QRT) grant program. The grants are structured to be flexible and "respond quickly" to meet the business' training objectives.
"DaVita Labs'decision to grow its Florida operations is a strong testament to the value of our skilled talent, competitive business climate and unparalleled quality of life," said CareerSource Florida President and CEO Chris Hart IV. "We are honored to support the growth and expansion of new and existing Florida businesses through Quick Response Training and a variety of other training solutions and look forward to a long relationship with this company."
"DaVita Labsdecision to expand its laboratory operations and create 100 additional jobs in DeLand is confirmation that Florida is the place for businesses in the life science industry to grow and succeed. Employment opportunities in STEM industries produce high-wage, high-tech jobs that benefit Florida families and spur innovation in our state. Businesses like DaVita Labs, are the reason our economic recovery continues to outpace the nation's," said Jesse Panuccio, Executive Director of the Florida Department of Economic Opportunity.
Governor Scott has recommended $95 million investment for the state's economic development incentive programs to attract new businesses and expand existing businesses in order to create high quality/high wage jobs and grow Florida's economy. A key component is the flexibility to use these funds to react quickly to unexpected opportunities, which will enhance business retention and job creation.
DaVita® and DaVita Labs SM are trademarks or registered trademarks of DaVita, Inc. All other trademarks are the property of their respective owners.
About DaVita Labs SM
DaVita Labs SM provides quality, on-time, accurate results to help effectively identify and manage kidney patients across the nation. As a cutting-edge chronic kidney disease (CKD) specialty laboratory, DaVita Labs SM features the latest in end stage renal disease-specific methodology and technology for delivering quality dialysis test results. DaVita Labs SM is fully accredited by the federal and state governmental agencies and the College of American Pathologists. For more information, please visit http://www.dvalab.com/ or call 877.200.3181.
About DaVita
DaVita is the dialysis division of DaVita HealthCare Partners Inc., a Fortune 500® company that, through its operating divisions, provides a variety of health care services to patient populations throughout the United States and abroad. A leading provider of kidney care in the United States, DaVita delivers dialysis services to patients with chronic kidney failure and end stage renal disease. DaVita strives to improve patients' quality of life by innovating clinical care, and by offering integrated treatment plans, personalized care teams and convenient health-management services. As of Dec. 31, 2013, DaVita operated or provided administrative services at 2,074 outpatient dialysis centers located in the United States serving approximately 163,000 patients. The company also operated 73 outpatient dialysis centers located in ten countries outside the United States. DaVita supports numerous programs dedicated to creating positive, sustainable change in communities around the world. The company's leadership development initiatives and social responsibility efforts have been recognized by Fortune, Modern Healthcare, Newsweek and WorldBlu. For more information, please visit DaVita.com.
About Enterprise Florida
Enterprise Florida, Inc. (EFI) is a partnership between Florida's businesses and government leaders and is the principal economic development organization for the state of Florida.  EFI facilitates job growth for Florida businesses through recruitment and retention, international trade and exporting, promotion of sporting events, and capital funding programs to assist small and minority businesses.