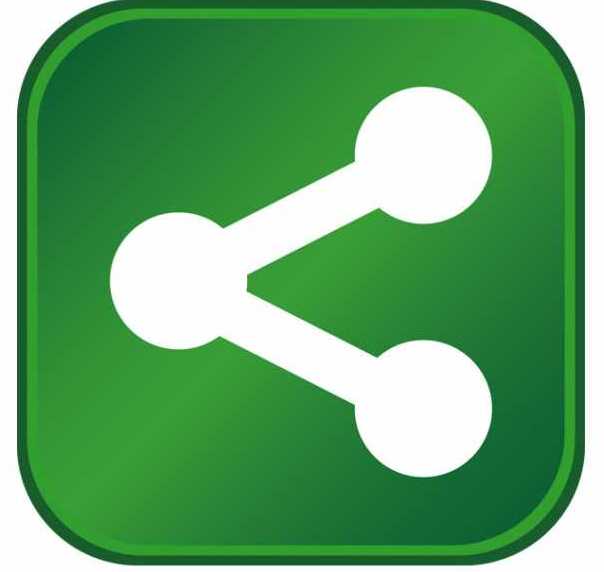 Governor Rick Scott announced that Inspirata, a cancer research software company, will create 70 new jobs in Tampa. The company is expected to generate up to 70 new jobs and capital investment of $25 million.
Governor Scott said, "We are happy to announce Inspirata's creation of 70 new jobs in Tampa. Jobs like these mean Floridians are able to build great careers and achieve their dreams in a field that is truly saving lives. Last year, we invested $80 million in our cancer research centers across the state, because we are committed finding a cure for this terrible disease. We will continue working to make Florida the number one destination for jobs by cutting taxes and investing in education."
Inspirata's concept is "Solution-as-a-Service," which bundles everything needed to empower pathologists to accelerate diagnosis, increase diagnostic accuracy and provide therapeutic recommendations to improve patient outcomes.
"While we initially investigated other locations, Tampa really was our top choice when considering a location for Inspirata's corporate headquarters, especially given the fact that the State of Florida and Tampa Hillsborough Economic Development Corporation were so supportive in helping us locate here," said Inspirata Chairman and CEO Satish Sanan. "From a pure economic standpoint, Hillsborough County and the City of Tampa are great places to launch a company because they're so business friendly. Then, of course, there are all of the added benefits like being less than 15 minutes from one of the country's best international airports, and having access to high-quality graduates from the outstanding universities and colleges in the area. Finally, but not the least of our considerations, was the fact that the core group of employees joining Inspirata have all lived in the greater Tampa Bay area for many years. Since this is our home, we have a vested interest in seeing the area prosper economically."
Florida has firmly established itself as a hub for the life sciences industry. The state is home to some of the nation's most highly regarded research centers, more than 1,100 biotech, pharmaceutical and medical devices companies, and more than 45,000 healthcare establishments.
"Thanks to Governor Scott and our Legislative leaders, Florida continues to offer the resources and pro-business climate needed to support innovative companies like Inspirata," said Bill Johnson, Enterprise Florida president & CEO. "We look forward to watching Inspirata grow and wish them continued success."
The project was made possible through strong partnerships between Enterprise Florida, the Tampa Hillsborough Economic Development Corporation, Hillsborough County, the City of Tampa and the Florida Department of Economic Opportunity.
Florida Department of Economic Opportunity Executive Director Jesse Panuccio said, "Inspirata's creation of 70 high-wage jobs in the life sciences industry is another example of a Florida-based company thriving with the help of sound economic policy. The jobs Inspirata is creating will join Florida's burgeoning high-tech corridor and show why Florida is quickly becoming a global destination for STEM employment."
"With the arrival of Inspirata, Hillsborough County is taking another exciting leap forward in the growth of our life sciences industry," said the Hon. Sandy Murman, Chair of the Hillsborough County Board of County Commissioners. "Our community has become a magnet for highly innovative organizations that are transforming healthcare delivery. Inspirata joins as impressive roster of life sciences companies that recently chose Hillsborough County for relocation or expansion, including Bristol-Myers Squibb, HealthPlan Services, Synergy Health, Covidien, Smart Science Labs, LifeLink and Biologics Development Services."
Inspirata has leased 9,333 square feet at One North Dale Mabry Highway. The company plans to invest $25 million in research and development activities to be conducted at the Tampa location. The new jobs include positions in research and development, sales and marketing, and administrative and regional management support.
"Inspirata's scientists and researchers are in the vanguard of cancer diagnostics and precision medicine, and they chose Tampa as the optimal place to launch and grow their company," said Mayor Bob Buckhorn, City of Tampa. "We deeply appreciate Inspirata's decision to locate here and recruit prominent scientists from across the globe to our city. We will do all we can to support them in their efforts to transform the way cancer is diagnosed and treated."
"By selecting Tampa as the site of its new global headquarters, Inspirata validates our efforts to build an ecosystem for disruptive new medical technologies with events like MediFuture and position this region as the epicenter of healthcare innovation," said Dr. Ronald Vaughn, Chair of the Tampa Hillsborough Economic Development Corporation and President of the University of Tampa.  "We are thankful for their investment in our community, and welcome them to the growing cluster of life sciences businesses that call this region home."
Interested candidates are encouraged to visit the careers page at www.inspirata.com for more information on available positions.
Inspirata, Inc. provides a cancer diagnostics solution that digitizes and automates the entire pathology workflow using a unique, "solution as a service" delivery model. This comprehensive solution includes workflow automation and computer-aided cancer detection and diagnostic tools. Inspirata's solution also includes a suite of algorithms to extract relevant image-based information from digitized histology specimens for use as supplemental aids to assist pathologists with diagnoses and to aid in the prediction of disease progression and therapeutic responses. For more information, please visit www.inspirata.com or contact info@inspirata.com.
Enterprise Florida, Inc. (EFI) is a partnership between Florida's businesses and government leaders and is the principal economic development organization for the state of Florida.  EFI facilitates job growth for Florida businesses through recruitment and retention, international trade and exporting, promotion of sporting events, and capital funding programs to assist small and minority businesses.