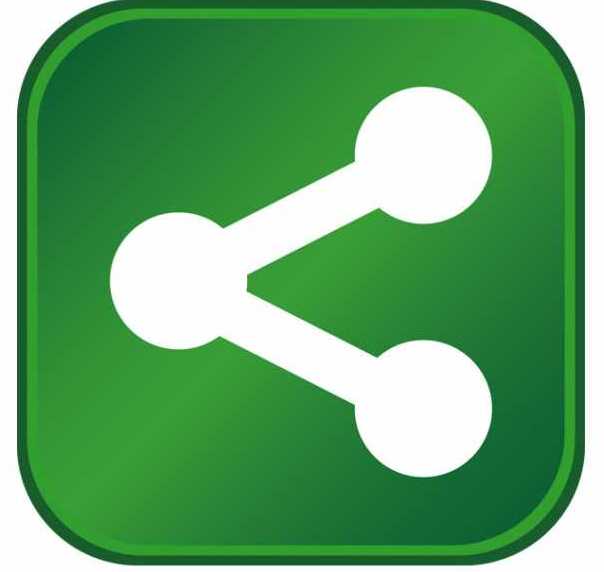 Governor Rick Scott announced that Venezuelan pharmaceutical company, Unipharma, LLC, will relocate from Venezuela and establish its headquarters in Tamarac. Unipharma will use state-of-the-art, proprietary technology to manufacture pharmaceuticals, functional foods and nutraceutical products at its newly renovated facility. The relocation will create 100 jobs and $50 million in capital investment for Broward County.
Governor Scott said, "We are excited to announce that Unipharma has chosen to locate their pharmaceutical headquarters in Broward County. Florida's unemployment rate is below the national average and we've created more than 333,000 private-sector jobs since December 2010. The jobs being created by Unipharma are another example that IT'S WORKING in Florida."
In addition to Greater Fort Lauderdale, other locations considered included Madrid, Spain and Atlanta, Georgia. The company cited Broward County's easy access to foreign markets via Port Everglades and the Fort Lauderdale-Hollywood International Airport. The company also noted, a growing life sciences cluster, the region's focus on contract manufacturing in the pharmaceutical and nutraceutical industries, and the ability to attract top talent due to quality of life as top advantages for relocation to Broward.
"We are happy to say that we have begun another chapter in our company's history with our new manufacturing site in Broward County. Our new facility will not only provide jobs for the local community, but it will support Florida's growing Life Science industry as well," said Reinaldo Santa Marta, CEO of Unipharma.
"Unipharma would like to thank all of the institutions involved in making this project a reality; their support has been invaluable. The local and state government is aggressively working towards attracting new projects to the state, and we look forward to continue working with the State of Florida on all of our future projects," said Public Relations Manager Ralph Echeverria.
"The life sciences industry in Florida continues to expand and Unipharma's decision to relocate here will certainly help our status in the sector," said Gray Swoope, Secretary of Commerce and president & CEO of Enterprise Florida. "Florida has the resources necessary for international pharmaceutical companies to relocate here and we expect to see more foreign direct investment in the industry soon."  
Partner organizations include Enterprise Florida, the City of Tamarac, the Greater Fort Lauderdale Alliance, the Florida Department of Economic Opportunity, and the Broward County Office of Economic and Small Business Development.
Tamarac Mayor Beth Talabisco said, "Unipharma and Tamarac are a perfect match. We offer the facilities and infrastructure, skilled workforce and quality of life so critical to meeting their goal of becoming an industry leader. We look forward to a continued partnership with the Alliance with additional successful outcomes, as more and more businesses come to realize why Tamarac is 'The City For Your Life.'"
Life science companies like Unipharma are a powerful economic engine for the state's economy. Over the past decade, Florida has leapt ahead of the competition to establish itself as the new location for life sciences innovation and industry growth.
Florida is now home to world renowned biomedical research institutes. There are nearly 1,000 biotech, pharmaceutical and medical device companies in the sunshine state, and there is a foundation of more than 44,000 healthcare establishments in Florida.
Broward County Mayor Kristin Jacobs said, "The relocation of Unipharma, LLC to Broward County underscores Broward County's position as a world-class destination for life science companies. This project will create significant economic impacts for our community, as the company is expected to occupy a 135,000-square foot facility, create 100 new high skill/high wage jobs, and make a capital investment of $50 million. As Broward County continues its strategy of attracting new businesses from around the globe, we are pleased to welcome Unipharma, LLC to Tamarac.
Greater Fort Lauderdale Alliance president and CEO Bob Swindell stated, "We are extremely pleased that Unipharma will locate its new international headquarters in Tamarac.  The mission of the Alliance is to maintain and grow the presence of target industry companies in the Greater Fort Lauderdale/Broward County area that can take advantage of our highly educated and diverse workforce, transportation access, and highly rated business and personal tax climate.  Unipharma will be an important part of our strong and growing cluster of life science companies."
Enterprise Florida, Inc. is a partnership between Florida's business and government leaders and is the principal economic development organization for the state of Florida. Enterprise Florida's mission is to facilitate job growth for Florida's businesses and citizens leading to a vibrant statewide economy. In pursuit of its mission, Enterprise Florida works closely with a statewide network of economic development partners and is funded both by the State of Florida and by private-sector businesses.
The Greater Fort Lauderdale Alliance (www.gflalliance.org) is Broward County's official public/private partnership for economic development. Its mission is to lead Broward County in building a stronger and more diverse economy by stimulating the creation of new jobs and capital investment while facilitating the growth and retention of businesses in Broward County.  Services offered by the Alliance include assistance with business relocation or expansion and site selection; incentive programs and information; market research; and serving as a liaison for workforce development between WorkForce One Employment Solutions, educational institutions and the business community.  To learn more, call (954) 524-3113.