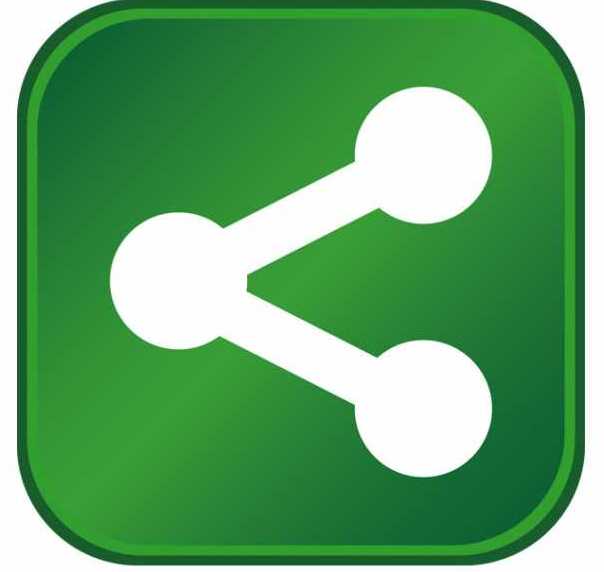 Gov. Nathan Deal announced that Baxter International will locate a new bio-pharmaceutical manufacturing facility near Interstate 20 east of Atlanta as well as plasma centers throughout Georgia that will employ approximately 1,500 people across the state with the potential for hundreds more. Total investment by the company will exceed $1 billion.
"Baxter's decision to come to Georgia marks a new era in the growth of our biosciences industry and will have far-reaching impact on our economy," said Deal. "We are honored to welcome this flagship company to Georgia and proud that our state's vast resources for the biomedical field will assist the company with the groundbreaking medical advances it is renowned for. Baxter's commitment to Georgia moves us closer to making Georgia the No. 1 state in which to do business."
Baxter's new Georgia facility will manufacture plasma-based therapies that treat chronic and life-threatening illnesses. The new facility will be located in Stanton Springs, a business park that spans Jasper, Morgan, Newton and Walton counties. The operation will also include warehouse and distribution facilities. In addition to the manufacturing facility, Baxter will locate plasma centers in a number of communities around the state.
"The manufacture of high-quality biologic medicines is critical for serving the needs of patients around the world. We're pleased to partner with the people of Georgia to support Baxter's core mission of saving and sustaining lives," said Robert L. Parkinson, Jr., Chairman and CEO of Baxter.
Plasma protein fractionation, the process of separating plasma into its components, is the largest industry segment in global therapeutic protein manufacture. The $14 billion global industry supplies products to more than one million patients each year. The United States provides more than 50 percent of the world's plasma supply, and Baxter is among the world's leading producers.
To assist the company with its workforce requirements, Georgia Quick Start will build and operate a state-of-the-art biotech training center that will not only provide Baxter with a fully-customized training program that meets the company's start-up needs, but also builds capacity and curricula within the Technical College System of Georgia for maintaining a long-term pipeline of highly skilled employees who are well-trained in bio-manufacturing operations. In addition, the Governor's Office of Workforce Development and the Georgia Department of Labor will assist the company respectively in identifying and recruiting workers.
"We are proud to welcome Baxter to Stanton Springs and our community and we look forward to a long and mutually rewarding relationship," said Alan Verner, Chairman of the Joint Development Authority (JDA) of Jasper, Morgan, Newton and Walton Counties. "From the beginning, it has been our mission to bring quality jobs to the region. This location is the result of many years of hard work by the State of Georgia, the JDA and TPA Realty Services, and was only made possible through our communities' ongoing support."
Baxter's strategic location on the I-20 corridor will enable the company to nimbly access resources and speed products to market. Stanton Springs is a Guaranteed Ready for Accelerated Development (GRAD) site certified as shovel-ready and available for rapid industrial development. GRAD is a program of the Georgia Allies, Georgia's signature public-private economic development partnership.
"Baxter's location is all about long-term partnership between the company, community and the state," said Chris Cummiskey, Commissioner of the Georgia Department of Economic Development (GDEcD). "This collaboration is a game-changer, giving Baxter the foundation and flexibility to grow its business here and contributing to both the company's and Georgia's global leadership in healthcare."
Carol Henderson, director of GDEcD's Healthcare and Advanced Technology team, managed Baxter's project location on behalf of the state.
With strong talent, a spirit of collaboration and access to the world, Georgia is at the crossroads of global health. The state offers robust public-private partnerships in bioscience, including the Georgia Research Alliance, through which the State's six research universities collaborate to create, improve and grow science- and technology-based companies. Additionally, Georgia boasts a strong talent pool and one of the largest state university systems in the country, graduating 44,000 students each year. Its bioscience industry cluster includes more than 320 multinational firms, consisting of many small- and medium-sized companies that include the full scope of the bioscience sector.
Georgia's life sciences industry and university research, plus the U.S. Centers for Disease Control and Prevention, have a $23 billion annual economic impact on Georgia and employ more than 105,000 people, according to statistics from the 2011 "Shaping Infinity" report, released by Georgia BIO. The bioscience industry in Georgia created $19.5 billion in output and contributed $7.5 billion to the state GDP as well as $496 million in tax revenues for state and local governments.
About Baxter
Baxter International Inc., through its subsidiaries, develops, manufactures and markets products for patients with hemophilia, immune disorders, infectious diseases, kidney disease, trauma, and other chronic and acute medical conditions. As a global, diversified healthcare company, Baxter applies a unique combination of expertise in medical devices, pharmaceuticals and biotechnology to create products that advance patient care worldwide. Baxter reported sales of $13.9 billion in 2011 and has approximately 48,500 employees.
The company is a leader in recombinant and plasma-based protein replacement therapies to treat hemophilia and other bleeding disorders; plasma-based therapies to treat immune deficiencies, burns and shock, chronic and acute blood-related conditions and vaccines. Baxter's BioScience business represents more than 40 percent of the company's annual sales.