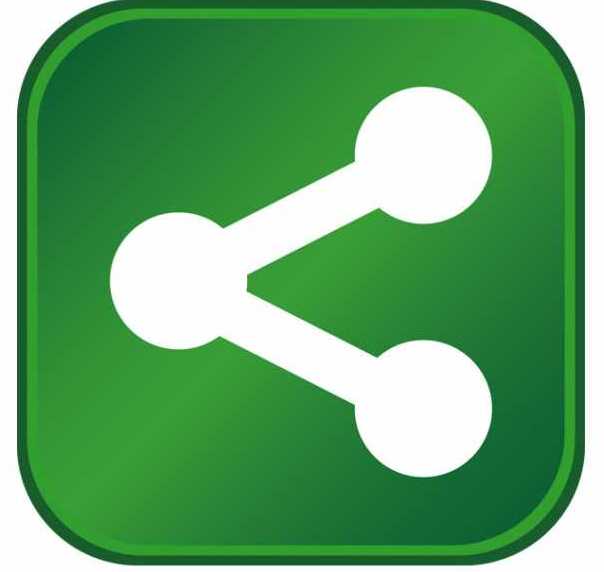 Governor Pat McCrory, North Carolina Commerce Secretary John E. Skvarla, III and the Economic Development Partnership of North Carolina (EDPNC) announced Novo Nordisk Pharmaceutical Industries, Inc. will create approximately 700 jobs at a new bio-manufacturing facility in Johnston County. The company will invest from $1.2 to $1.7 billion at its local site over the next five years.
"This billion-dollar decision by Novo Nordisk more than doubles the size of its North Carolina workforce and underscores the Research Triangle's global leadership in bio-manufacturing," said Governor McCrory. "When it comes to life sciences and manufacturing, North Carolina can compete – and win – against any location in the world."
Denmark-based Novo Nordisk is a leading global manufacturer of insulin and related diabetes treatment products. Founded in 1923, the company employs 39,700 people across 75 countries. Its shares trade on the Nasdaq Copenhagen (OMX AB: NOVO B) and as American Depository Receipts in the United States (NYSE: NVO). The new North Carolina plant will manufacture active pharmaceutical ingredients for its diabetes care products. Previously, the company had manufactured its active ingredients only in Denmark.
"North Carolina continues to excel as a destination for foreign direct investment," said Secretary Skvarla. "Our strong life sciences infrastructure, talented workforce, competitive costs and enviable quality-of-life make our state the ideal place for major investments by visionary global companies like Novo Nordisk."
Novo Nordisk currently employs more than 700 people at an insulin production plant in Clayton, near where it plans to construct its new facility. Its existing facility opened in 1996 and has since undergone several expansions, most recently in 2013. Jobs at its new production site will average $68,420 in annual compensation. Johnston County's overall average wage currently equals $34,448 per year. New positions will span manufacturing, administrative, technical services and support personnel.
"For some time, we have been evaluating several options to bring more capacity into the United States because of this great need for diabetes medicines. After a thorough evaluation of multiple sites and an extensive vetting process, Clayton ended up being our preferred location," says Jesper Høiland, President of Novo Nordisk Inc. USA and Executive Vice President Novo Nordisk A/S. "We already have a large and very professional organization here, and have been impressed by the excellent collaboration we have had with this city, county and state leadership, and appreciate the incentives they have secured in connection with this investment."
An award from the state's Job Development Investment Grant (JDIG) program to Novo Nordisk helped make the project possible, as voted by the state Economic Investment Committee. Receipt of the award is based on proof of job creation and other performance requirements. JDIGs are awarded only to new and expanding businesses and industrial projects whose benefits exceed the costs to the state and would not be undertaken in North Carolina without the reimbursement. 
Under the terms of the company's JDIG, Novo Nordisk is eligible to receive up to twelve annual reimbursements equal to 75 percent of the state personal income tax withholdings from the eligible new jobs created since the date of the initial award.  Receipt of each annual reimbursement is based on state-certified proof that the company has fulfilled incremental job creation requirements. Over 12 years, the JDIG could yield aggregate benefits to Novo Nordisk of $15.8 million upon the creation of approximately 700 jobs.
More than $5.2 million in additional funds from the company's JDIG award could be added to the state's Utility Fund for infrastructure improvements in less populated counties. When a JDIG is awarded to a company whose site is located in the state's more populated, economically prosperous counties such as Johnston, a percentage of the company's grant is allocated to the Utility Fund to encourage economic development in Tier 1 and Tier 2 counties. For more information on the county tier designations, visit http://www.nccommerce.com/research-publications/incentive-reports/county-tier-designations.
The project was also made possible by a performance-based grant from the One North Carolina fund of up to $1 million. The One NC Fund provides financial assistance, through local governments, to attract business projects that will stimulate economic activity and create new jobs in the state. Companies receive no money up front and must meet job creation and investment performance standards to qualify for grant funds. One NC grants also require and are contingent on financial matches from local governments. 
"A community needs well-trained workers in order to attract these kinds of jobs," said State Senator Buck Newton. "Johnston County invested early on in a bio-manufacturing workforce pipeline that enables it to compete at the global level."
"I was excited to hear of Novo Nordisk's decision to make this major expansion in Johnston County," said Senator Brent Jackson.  "This project is the result of the hard work of our local government officials and the state economic development team. It will be a great catalyst for the continued economic growth of our community."
"Novo Nordisk's choice of Johnston County for this project says very positive things about the experiences this global company has had in our community since initially arriving nearly 20 years ago," said State Representative Leo Daughtry. "Our state and local economic development leaders also should be commended for the professionalism of their interactions with this high-quality company."
In addition to N.C. Commerce and the EDPNC, numerous partners helped support the project. They include Duke Energy, the North Carolina Biotechnology Center, North Carolina Community College System, the North Carolina Department of Transportation, Johnston County, the Johnston County Economic Development Corporation and the Town of Clayton.