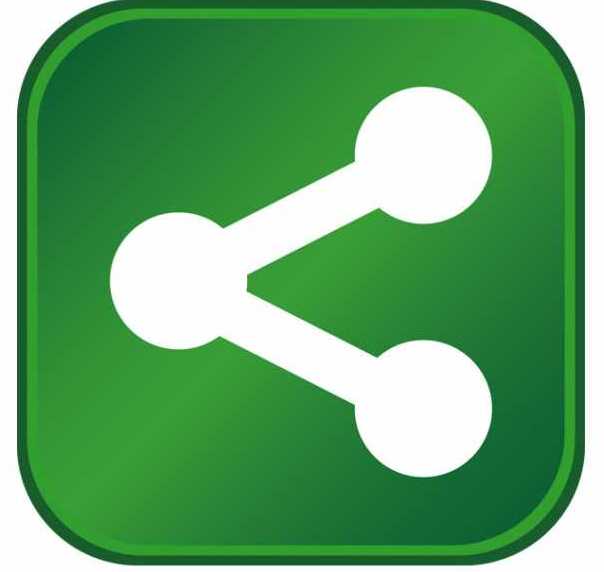 Bayer HealthCare announced the opening of its new U.S. headquarters on a 94-acre campus in Whippany, New Jersey, within Hanover Township, New Jersey. 
The new Headquarters consolidates Bayer HealthCare's operations that previously operated from Morristown, Montville and Wayne, N.J. and Tarrytown, N.Y. into one location.  Housed in two spacious, environmentally friendly buildings connected by a 5-story glass atrium, the 700,000 square-foot-office space features state-of-the-art technology and a modern open design for the approximately 2,400 employees now based at the new location. 
"Bayer HealthCare is honored to now be a part of a community where we can continue to grow and thrive. We have a longstanding history of favorable results in research and development that has led to innovative products that make people's lives better," said Phil Blake, President, Bayer Corporation. "The opening of our new Headquarters culminates the incredible year that Bayer has experienced, with the introduction of five new drugs ranging from Oncology to Women's Healthcare to Cardiovascular."
"Although the aim of this project is to bring our employees together in one location, this initiative  is about growing together as well as building the brand and reputation of our company," said Marijn Dekkers, Chairman, Bayer AG Group, Board of Management.  "Whippany is our footprint on the East Coast now, as we invest further in the U.S."
"New Jersey has a long and rich heritage as the hub of the pharmaceutical industry in the United States," said New Jersey Governor Chris Christie. "Since taking office, my Administration has put in place business-friendly policies so that companies like Bayer can continue to grow in New Jersey. This new facility will provide a state-of-the-art workplace for more than 2,000 employees while promoting responsible environmentally-friendly policies and practices. I congratulate and thank Bayer for their commitment to our state and residents."
"The move to this site now makes Bayer the largest employer in Hanover Township," said The Honorable Ronald F. Francioli, Mayor, Hanover Township.  "With its strong history of local community involvement, we welcome Bayer as our new corporate neighbor." 
About Bayer HealthCare
The Bayer Group is a global enterprise with core competencies in the fields of health care, agriculture and high-tech materials. Bayer HealthCare, a subgroup of Bayer AG with annual sales of EUR 18.6 billion (2012), is one of the world's leading, innovative companies in the healthcare and medical products industry and is based in Leverkusen, Germany. The company combines the global activities of the Animal Health, Consumer Care, Medical Care and Pharmaceuticals divisions. Bayer HealthCare's aim is to discover, develop, manufacture and market products that will improve human and animal health worldwide. Bayer HealthCare has a global workforce of 54,900 employees (Dec 31, 2012) and is represented in more than 100 countries. More information at www.healthcare.bayer.com.
Bayer® and the Bayer Cross® are registered trademarks of Bayer. 
New Headquarters Showcases Sustainable Design
Fact Sheet
Bayer has a longstanding commitment to conserving natural resources, operating its facilities safely and minimizing the environmental impact of its activities. To that end, the company was committed to building a healthy and state-of-the-art environmentally sound workplace.
The Whippany site was designed to achieve the Leadership in Energy Design (LEED) certification from the U.S. Green Building Council, a non-profit coalition that promotes economically and environmentally desirable design and construction practices. 
Throughout the project, and wherever possible, building materials that were removed through demolition were recycled to minimize waste disposal and maximize reuse.
The sustainable building features interior design by the Morristown, N.J. office of Gensler, the award-winning global design firm.  Bayer and Gensler's shared commitment to sustainability in the building interior ensured that sustainable design practices were utilized wherever possible in the design process, with numerous energy conserving strategies and a focus on workplace wellness incorporated throughout the site:

Materials with low volatile organic compounds (VOCs) were used in the construction of the building to provide a healthier indoor environment; 
Individually-controlled task lighting in work stations, reduced lighting power in overhead fixtures, installation of occupancy sensors in open spaces and the use of LED lights to improve  energy efficiency;
Low-flow faucets to increase water efficiency;
Conveniently-stationed bicycle racks, charging stations for powering up electric cars, and the addition of two bus stops within 1/4 mile of the site will help make it more sustainable;
Nearly 3 miles of walking paths, both as part of the interior design and on the property; along with colorful stairwell design, encourage fitness and wellness.

The progressive campus boasts advanced technological amenities aimed at bolstering communications with customers and colleagues worldwide. Open work spaces with natural light promote a highly collaborative and inspiring environment for employees.
Sleek workstations are equipped with enhanced functionalities such as ergonomic desks with electronic adjustable height, and plenty of storage space. Employees were offered a choice of chairs to support ergonomic preferences.
Bayer installed pull-printing technology, encouraging employees to reduce the amount of printing and the number of smaller printers in work areas.  Headsets were offered as a means to reduce noise and increase privacy in the new open plan workspace.  Added network circuits and improved connection speeds will enhance Bayer's efficiency.