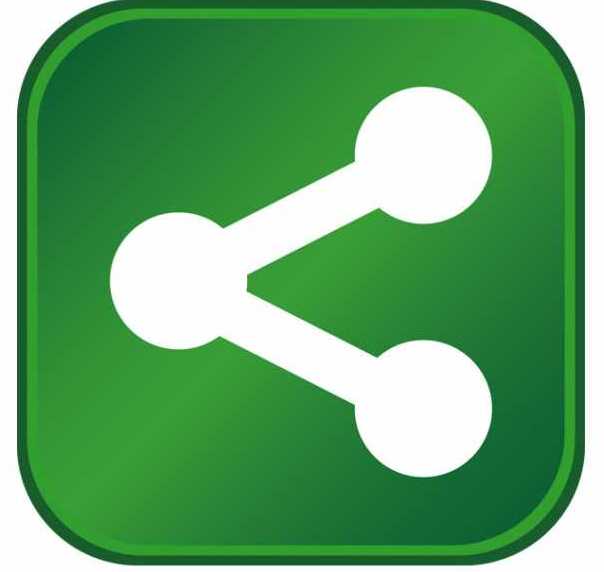 Governor Mitch Daniels joined executives from Roche Diagnostics Corporation to announce the company's plans to invest in its operations here, creating up to 100 jobs by 2017.
The company, a leader in in-vitro diagnostics, will invest $300 million over the next 10 years at its North American headquarters on the northeast side of Indianapolis. The capital investments, which will include the refurbishing of existing buildings, purchasing of manufacturing equipment for new diabetes care test strips and upgrading of information technology equipment, will support the company's growing diagnostics and diabetes care businesses. Roche Diagnostics will begin its campus transformation this fall with the construction of a new commercial education center where approximately 1,500 customers from across the nation will be trained annually.
"From a one-man, start-up company in a garage to a global industry leader in less than 50 years illustrates the power of Hoosier ingenuity and entrepreneurship," said Daniels. "Roche's continued growth has shown that Indiana is the epicenter for the life sciences industry and the premier state for growing an innovative business."
Roche Diagnostics has been part of the Indianapolis landscape since 1964 when it was founded as Bio-Dynamics and later acquired by Boehringer Mannheim Corporation in 1974. Roche acquired Boehringer Mannheim in 1998 and within three years became a world leader in diagnostics. Today, the company employs nearly 3,000 Hoosiers and more than 4,200 associates nationwide.
"As the leader in the in-vitro diagnostics industry, we're proud to be a part of the growing life sciences movement in central Indiana," said Jack Phillips, president and chief executive officer of Roche Diagnostics. "We appreciate the partnership from the city and state as we look to increase jobs and enhance our Indianapolis campus facilities. The bottom line is we're here to stay and committed to being the best place to work in Indiana."
As the North American headquarters for Roche Diagnostics and Roche Diabetes Care, the 160-acre Indianapolis campus is home to research and development, manufacturing, distribution, information technology, shared services and administrative operations. About two-thirds of the workforce supports sales and marketing efforts. The campus also is a major production site of test strips for ACCU-CHEK® products, manufacturing about 2 billion strips annually.
The Indiana Economic Development Corporation offered Roche Diagnostics Operations, Inc. up to $2,000,000 in conditional tax credits and up to $300,000 in training grants based on the company's job creation plans. These tax credits are performance-based, meaning until Hoosiers are hired, the company is not eligible to claim incentives. The city of Indianapolis will consider additional property tax abatement at the request of Develop Indy.
"Indianapolis' stable tax climate and pro-growth economic environment offers businesses of all types opportunity to thrive," said Indianapolis Mayor Greg Ballard. "We are thrilled with this investment by Roche and are proud to have corporate partners who share our commitment to building a community that is open for business, providing quality jobs for our talented workforce."
Roche Diagnostics' continued growth in Indianapolis builds on the Hoosier State's $44 billion global life sciences sector. Last year, The Wall Street Journal cited Indianapolis as "one of the hottest spots for starting a new business" and a national hub for the life sciences industry. Indiana has added more than 8,800 jobs in the life sciences industry in recent years and today some 854 medical-device companies, drug manufacturers and research labs call the Hoosier State home.

About Roche Diagnostics
Headquartered in Basel, Switzerland, Roche is a leader in research-focused healthcare with combined strengths in pharmaceuticals and diagnostics and about 80,000 employees worldwide. The diagnostics division offers a broad portfolio of tools that help healthcare providers diagnose and monitor diseases like congestive heart failure, HIV, hepatitis and diabetes, as well as other medical conditions. These products and services are used by researchers, physicians, patients, hospitals and laboratories to help improve people's lives. Roche Diagnostics' North American headquarters, located in Indianapolis, has about 4,200 employees and is home to U.S. research and development, laboratory, manufacturing, distribution, information technology and administrative operations. For more information: www.roche-diagnostics.us or www.roche.com.
About IEDC
Created by Governor Mitch Daniels in 2005 to replace the former Department of Commerce, the Indiana Economic Development Corporation is governed by a 12-member board chaired by Governor Daniels. Dan Hasler serves as the chief executive officer of the IEDC.
The IEDC oversees programs enacted by the General Assembly including tax credits, workforce training grants and public infrastructure assistance. All tax credits are performance-based. Therefore, companies must first invest in Indiana through job creation or capital investment before incentives are paid. A company who does not meet its full projections only receives a percentage of the incentives proportional to its actual investment. For more information about IEDC, visit www.iedc.in.gov.