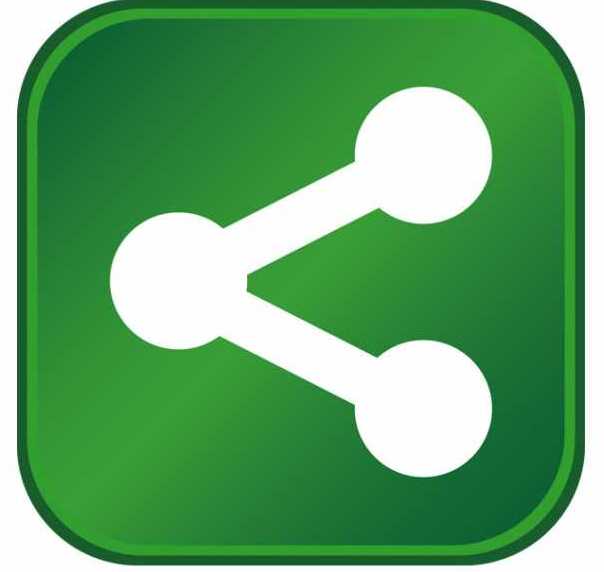 This first decade of the 21st century represents an unprecedented opportunity for growth for pharmaceutical companies, the likes of which will ultimately define industry presence and financial success. And, of all the major decisions these companies will make during this 10-year period, few have as many implications as that of site selection.
Put in perspective, this is an industry where companies can spend just under a billion dollars to develop a new product. It's no wonder that when a product is ready to go to market, site selection for the manufacturing facility cannot be underestimated. Accordingly, it's not surprising site selection managers want to know they are making the right decisions, for all of the right reasons, in spite of some very tough tradeoffs.
As pharmaceutical professionals begin to address the site selection process, here are the critical areas to consider. Using these guidelines can help site selection managers complete this momentous process with few, if any, regrets.
Site Selection: Preliminary Research
Making apples to apples comparisons rarely occurs when researching markets. Take ten pharmaceutical companies that are planning relocations, and each will begin with vastly different scenarios and starting points. However, whether it's a corporate spin-off, a merger, an out-of-state relocation or a new start-up, there will always be common factors to address.

Many firms begin with some level of preliminary research, such as a location study. Components of this type of research vary depending upon the mandatory requirements from company to company. One may need access to research facilities as a top priority, while another may require proximity to its customer base. Both of these variables severely limit the number of locations that can be studied in the first place. A location study helps narrow down which cities would be optimum for the type of manufacturing facility being planned. A few of the many emerging pharmaceutical hotspots are in Texas, Charleston, SC, Omaha, NE and Mission Bay, CA.
One common factor leading each city to increased popularity is proximity to research facilities. Mission Bay is home to University of California at San Francisco, which houses a 2.65 million square-foot Research Campus. It is designed to support as many as 9000 scientists, graduates, researchers and administrators. Omaha prides itself on two medical schools: Creighton University and University of Nebraska Medical Center (UNMC), both of which have received national recognition as leaders in research and medicine. Charleston has the Medical University of South Carolina (MUSC),which consistently ranks among America's top 100 hospitals. In addition to boasting such excellence in research facilities, these cities also offer educated and skilled labor pools, as well as 'quality of life' to keep those labor pools happy.
Site Selection: Needs Assessment
By identifying a company's needs, relocation objectives fall into place far more easily. In most cases, a pharmaceutical company's needs assessment explores two broad categories: internal and external needs.
1. Internal needs. These include all needs that relate to the site's physical location, inside and out. In most cases, this list can be quite lengthy, tedious and variable depending on the company. Examples include spatial requirements for the particular manufacturing process, the magnitude of the existing plant and raw materials storage requirements. It helps to review current needs and go from there. Some key questions that help site selection professionals kickoff the internal needs assessment include:
What will be the company's daily production level? (This should be addressed for current sales as well as sales projections five or ten years into the future.)

To what extent can the facility be expanded in place if research pays off and the facility needs to accommodate an epic drug five years from now?

Does the company's growth strategy include potentially merging with a complimentary company?
2. External needs. These include all needs that relate to the site's external world, because pharmaceutical firms have many needs away from their immediate facilities. While these needs may not take up physical space, they are just as high in priority. Among them are: an available labor market, vendor support, and personnel relocation. It's not difficult to see why this set of needs parallels in importance to that of the internal needs. Few, if any, pharmaceutical firms could realistically move to an area where there was a shortage of high-level, skilled professionals. Nor could most companies survive without the right vendors available to support their operations.
Site Selection: Decision Criteria
Everyone knows the adage, "Thank goodness for the last minute, or nothing would ever get done." Unfortunately, that type of thinking is associated too often with the site selection process. Getting it done as quickly and inexpensively as possible, for whatever reason is urgentat the time, is not the sensible way to go into this project. In an attempt to thwart that thinking, remember to consider these decision-making criteria:
1. Labor lessons. Regardless of the industry, site selection was previously driven by real estate. Now, for pharmaceutical companies, a skilled workforce with experience in the life sciences or healthcare field is clearly the overriding factor when choosing a site. What makes that so challenging is the current economy with an unemployment rate lower than usual. It isn't an issue that's concentrated in one or two spots of the country, but across the whole United States. Another top consideration to the pharmaceutical is relocation to an area where the industry is already established to some degree. That's some indication a skilled and educated pool already exists. Other labor market issues include:
Cost of management, technical and scientific employees in the area

Needs, desires and financial situations of employees transferring to the new site

Spouse employment opportunities

Employees' definition of quality-of-life
2. Facility Facts. Current production levels as well as the next five years of growth should figure into decisions made about facilities. For example, what will the existing facility accommodate? What is the expansion potential of the existing site? How long before this site can no longer contain the facilities? In a perfect world, no one wants to think about exit strategies while planning an exciting expansion – but it's far too costly to ignore. Other guidelines regarding facility issues include allocating sufficient time to explore all sites an area has to offer and giving full consideration to all costs rather than limiting focus to land and buildings.
3. Community concerns. There's no excuse good enough to explain why community wouldn't be brought into a company's site selection process. Painting a picture of the local climate helps companies know if it's a community open to diversity. For example, is the area manufacturing-friendly? A good example of such a community is one that proactively gets involved in the site selection process. Today, it's not unusual for communities to make a concerted effort to entice site selectors to their areas. This could take the form of regionally sponsored workforce training programs for locals to make them more appealing to newly established companies.
Also, there's a trend toward increasing community involvement in the conception of industrial parks and the construction of buildings due to the time constraints they know incoming firms may be under. In other words, if a pharmaceutical firm is researching new sites and is burdened by a strict deadline, some communities are more likely than other to take action to make sure sites are available. Other areas to research about 'community' include:
Investigating economic development services in full

Environmental problems indicative of each area

Incentives available to newly relocated companies

Citizen opposition
4. Government gratuities. Local government plays a key role in site selection, or at least it should. Many companies don't typically conduct this review until they first determine geographically acceptable areas. In fact, many firms don't realize the sheer significance of local government on their decision until this point. Only then do they begin the search for their definition of a business friendly government. California is one state that is especially friendly to pharmaceutical and biomedical firms. In an effort to encourage biotechnology, California has the highest R&D tax credit available in the country (for qualifying expenses). While the others may not be able to boast such an attractive tax credit, keep in mind that the discouraging constraints in one municipality may be entirely different in the next –which may only represent a five to ten mile drive. Some issues regarding a site's local government that warrant advance consideration are:
Ability of local government to handle fast-track projects

Tax rates

Regulatory approval time

Tax relief options available

Tax structure

Local & state government regulations
5. Undertaking Utilities. Universally speaking, the supply of power is an important factor in site selection. Gone are the days when paying the utility bill handled a company's utility issues for the month. With deregulation comes the need for getting competing estimates in order to get the best pricing, just like any other service. Other important areas to consider are availability, cost and reliability of energy supplies and adequate sewage treatment facilities.
6. Distribution details. Many manufacturers strive to be within delivery proximity of their customers, which is why getting products out to the market must be done with convenient access and great ease. Part of a pharmaceutical firm's external relocation criteria is accessibility to facilities that support its transportation and distribution functions. This includes:
Access to interstate highway systems

Availability of suitable port and waterway facilities

Accessibility of railroad services

Supplier accessibility
Site Selection: Synergize the Strategies
Opportunities abound for pharmaceutical firms across the nation. In the quest to conquer the best site, every decision is less complicated to justify, and easier to make when corporate strategy is used as a premise. Most of the time, the nature of the overall business strategy will be able to point the company in the right direction. For example, what level of risk is apparent in the moves the company is making currently? How might a move to A, B or C location affect the company's performance compared to its current situation? Which deficiencies are being resolved as a result of the move? What are the tradeoffs? How do these tradeoffs stand up to what the company plans to accomplish by relocating? Where is the risk most heavily concentrated? Is there a plan B in place if the unexpected transpires? Every state has its gold lining; whether it's the most well-respected research centers, a sharp increase in the number of biotech research firms recently established, or the labor pool of a company's demographic dreams, make each decision by looking to the company's strategy for direction. It widens the focus and allows room for all factors to be considered. Once a site selection manager knows the company's relocation objective, considers the market's climate and reviews the vital criteria, strategies can be set in motion.
The Final Decision
The final decision on the selection of an operating site for a pharmaceutical company will typically involve a detailed analysis using established criteria. The firm's internal manufacturing and financial management team will be tasked to define these factors in more concrete terms and may choose to employ the services of a consulting company experienced in site selection. Cost related factors can be estimated to a reasonably accurate level, often through the use of network modeling software. For example, it could help determine whether transportation cost savings are outweighed by increases in manufacturing or warehousing costs.
Also considered are service levels. Usually as a set of minimum requirements for one-day or two-day customer service, these can often outweigh the cost factors if the company's operating strategy includes certain service level requirements. Labor availability can easily trump other factors if a qualified workforce cannot be employed in a given area. While the final decision usually comes down to least total costs to relocate, if all else is equal, other factors such as tax breaks or the location of competitors' sites can tip the scale for one site over another.
Think 'Corporate Strategy'
Bottom line: a company's location strategy must relate to the company's overall business strategy. Firms in search of a new site now have access to sophisticated tools that can collect information and target locations faster than ever before. While this is a good thing, it can also lead a company away from its original objectives.
Aligning each decision with corporate strategy as well as asking the questions and accepting the tradeoffs that come with each decision, eventually brings a company to the right choice. This means giving each step the time it needs and each alternative the consideration it deserves.
About the Author