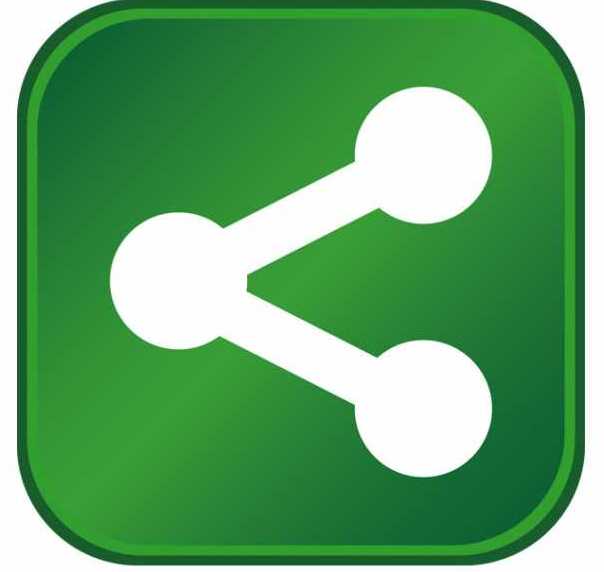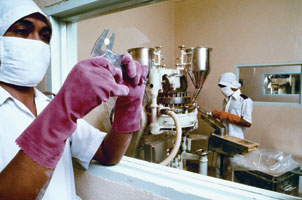 The mission of the biotechnology industry is to heal, fuel and feed the world. Innovative biotech therapies, renewable energy sources and agricultural advances are helping to meet some of our most pressing global challenges. Biotech is also a rapidly growing industry that plays an important role in expanding the economy and creating high-wage, high quality jobs.
BIO's mission is to be the champion of biotechnology and to advocate for a policy and business environment that supports ongoing biotech innovation. BIO is the world's largest biotechnology organization, providing advocacy, business development and communications services for more than 1,100 members worldwide. BIO members are involved in the research and development of innovative healthcare, agricultural, industrial and environmental biotechnology products.
Corporate members range from entrepreneurial companies developing a first product to Fortune 500 multinationals. We also represent state and regional biotech associations, service providers to the industry, and academic centers.
Healing the World
Our members are working on new treatments, preventions and, ultimately, cures for some of the world's most deadly and debilitating diseases. Today there are more than 250 FDA-approved biotechnology treatments and vaccines already available, providing hope for patients living with conditions such as cancer, diabetes, Alzheimer's disease, heart disease and HIV. Biotechnology has already saved millions of lives around the world: 
Targeted biotech therapies are helping thousands of patients beat cancer, patients who in the past would have had little chance of survival.

Antiretroviral drugs have dramatically reduced AIDS deaths in the U.S.

Biotech vaccines have had perhaps the biggest life-saving impact worldwide: childhood immunizations for measles, mumps, diphtheria and other diseases are estimated to prevent more than 2.5 million child deaths each year.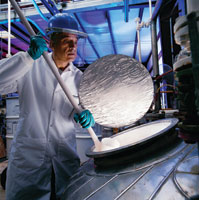 In the past year, the FDA has approved a first-of-its-kind treatment for advanced prostate cancer, the diagnostic blood test for ovarian cancer, and a new therapy that enhances the ability of some MS patients to walk.
New biotech therapies—more than 600 in all—are in clinical trials or under review by the FDA for treating these and more than 100 other conditions. Among the medicines in clinical trials are a therapy that can restore sight to patients with a form of congenital blindness, and a stem cell-derived therapy that may enable patients with acute spinal injuries to walk again.
Fueling the World
Other biotechnology innovators are developing renewable energy sources and bio-based industrial products—like plant-derived plastics—that reduce our reliance on fossil fuels. Bio-based materials and renewable products are becoming cost-effective alternatives to petroleum-based counterparts. More than 50 bio-refineries are planned, under construction or in start-up mode to produce cellulosic and algae biofuels, renewable chemicals and plastics, and other types of advanced transportation fuels. Demand is growing for bio-based ingredients in food packaging and personal care products, and once-small biotech companies are expanding production.
Feeding the World
Agricultural biotechnology is increasing crop yields, improving animal health and welfare, enhancing the environment, and contributing to agricultural sustainability. The first biotech crops were introduced in 1996. Today 14 million farmers in 25 countries grow more than 330 million acres of biotech crops. Biotech crops not only help farmers produce more food per acre, but can require less plowing, which reduces fuel use, carbon dioxide emissions, and overall environmental impact while increasing the supply of food and fiber for a growing global population.
Animal biotech is also advancing. Our companies are producing animals with improved food production traits, as well as animals that will consume fewer resources and produce less waste, helping to improve the environment and human health.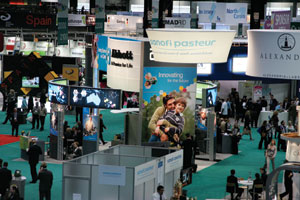 Creating Biotech Jobs
The biotech sector is one of the engines of America's burgeoning innovation economy. While creating products with tremendous human value in the areas of health, agriculture, industry and the environment, the biotechnology industry also creates significant economic value and job opportunities, directly employing 1.42 million Americans in high-wage, high-quality jobs, and indirectly supporting another 6.6 million jobs.
Biotech is a growing industry. Bioscience employment growth greatly outpaced national employment growth from 2001 to 2008, adding 193,748 jobs over that period, for a hefty growth rate of 15.8 percent. This was 4.5 times as much as the overall growth rate for the national private sector (3.5 percent). The U.S. Department of Labor projects that biotech job growth will continue to outpace overall job growth through at least 2018.
Biotech jobs are good jobs. The overall bioscience sector paid average annual wages of $77,595 in 2008, up from $70,959 in 2006. On average, bioscience jobs paid $32,366 more than the average annual wage of the total U.S. private sector, which was $45,229 in 2008. Bioscience wages also are outpacing the national private sector in growth. Since 2001, real (inflation-adjusted) earnings for biosciences industry workers have increased by 10.1 percent, compared with 3.2 percent for the U.S. private sector.
Encouraging Innovation
While the promise is great, developing new medicines and bio-based products is always a long, expensive and uncertain process. The U.S. biotech sector spent almost $23 billion on research and development in 2009. The majority of BIO's member companies are start-up or emerging companies still developing their first product and thus depend on investor capital and other financing sources for survival.To enjoy the benefits of future biotech advances in health and other areas, it is vitally important to ensure that our public policies value innovation and encourage investors to support biotech research:
Implement health care reform in a way that maintains incentive for investment in biotech innovation.

Maintain strong protections for intellectual property, which is the key to an innovation economy, while enhancing patent quality and the objectivity, predictability and transparency of the patent system.

Provide tax and investment incentives that promote continued biotech innovation and help accelerate the commercialization of advanced biofuels technologies.

Ensure the National Institutes of Health (NIH) have the needed funding to sustain the public-private collaboration that is transforming biomedical discoveries into innovative treatments for patients.

Increase resources for the federal Food and Drug Administration (FDA) to enable the agency to keep pace with rapidly evolving biomedical science and fulfill its vital health and safety mission.
Champion of the Biotech Industry
As the world's largest biotech industry organization, BIO provides three broad areas of service to our member companies and institutions: 
Advocacy: BIO has a world-class advocacy team, attracting leaders from the ranks of Congress and federal regulatory agencies to work on the issues that matter most to the future of biotechnology at the state, federal and international level.

Conventions and Conferences: BIO produces the BIO International Convention—the global event for biotechnology—and other valuable partnering and investor conferences throughout the year. The 2011 BIO International Convention will take place June 27-30 in Washington, DC. Learn more at www.convention.bio.org.

Business Services: including business development programs, award-winning publications, and discounts on essential products and services.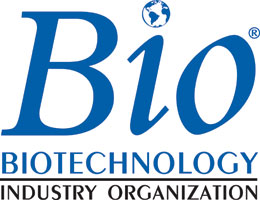 In all of these areas, we support our more than 1,100 members and work closely with state, regional and international biotech organizations.
Our shared future depends on finding the solutions for global disease, hunger and pollution that the men and women of biotechnology work on every day. The challenges are huge. The opportunity is exciting. We are optimistic that we can continue to heal, fuel and feed the world through our efforts.
About the Author