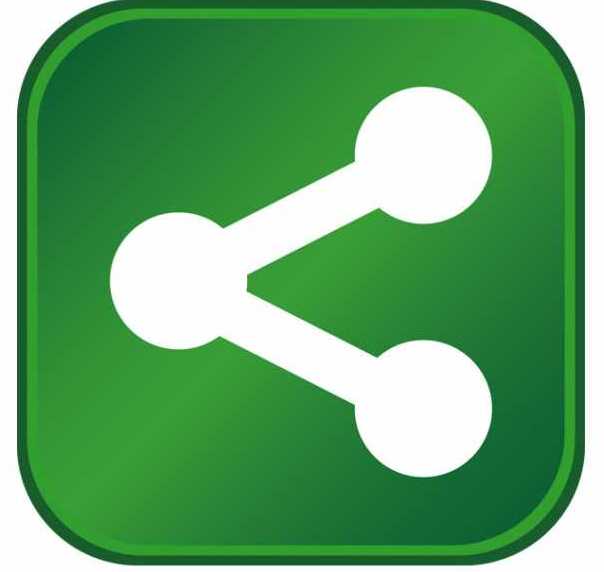 CoreNet Global, the world's leading association of corporate real estate (CRE) and workplace professionals, reveals results from its Corporate Real Estate 2020 transformational research initiative at this week's San Diego Global Summit.
The year-long Corporate Real Estate 2020 project brings together hundreds of CRE global thought leaders to analyze and parse the industry's current and future state, and includes interviews with more than 150 CRE executives, service providers and economic developers. Overall, Corporate Real Estate 2020 examines a wide range of external and macro-economic, societal, political and other influences, triangulating these drivers against trends affecting the globally networked enterprise and CRE itself.
Corporate Real Estate 2020 delved into eight industry domains, including Enterprise Leadership, Location Strategy and the Role of Place, Portfolio Optimization and Asset Management, Service Delivery and Outsourcing, Sustainability, Technology Tools, Workplace and Partnering with Key Support Functions. Each team focused its research on six to eight Bold Statements.
 Among the boldest of the Bold Statements:
 • (Location Strategy) There will be a re-emergence of manufacturing in developed countries and regions such as the U.S. and Western Europe with smaller regional facilities, and South America and Africa will be the new hotspots for business process outsourcing (BPO) and manufacturing activity.
 • (Sustainability) Buildings, sometimes connected by micro grids, will be both consumers and producers of energy. Evolution in energy storage will impact building operations, transportation and planning.
 • (Partnering with Key Support Functions) Formation of a "Super Nucleus," the combination of a corporate entity including components such as CRE, IT, Finance, Purchasing, Legal, etc., in a company-specific context. High-performance companies will know how to bring these functions together on a day-to-day and strategic basis. This function will not be "one-size-fits-all" and will vary depending on a company's organizational structure, culture and industry sector.
 • (Workplace) CRE executives will evolve to "Experience Managers," or plan administrators, offering employees an a-la-carte workplace experience with a menu of services, location and support.
 • (Technology Tools) Intuitive environmental sensing provides emotional intelligence cues leading to reduced stress and increasing the efficiency and effectiveness of space use and communication in the workforce (using technology to sense temperature, lighting, sound and other measurables in a room or facility – and to gauge the emotional state of its occupants).
 • (Enterprise Leadership) Senior corporate real estate leaders will be able to measure the impact of workplace infrastructure on business units and the enterprise – a capability often referred to as the "Holy Grail" of the industry.
 • (Portfolio Optimization) Organizations will recognize the potential detrimental impact of cost cutting on productivity, changing the conversation from cost containment to value creation.
 • (Service Delivery and Outsourcing) Real Estate business objectives and goals will become more integrated with Procurement and, therefore, more sophisticated and complex.
"Corporate Real Estate 2020 continues CoreNet Global's legacy of transformational research that began in the 1990s with Corporate Real Estate 2000," said Matthew J. Fanoe, Chairman of CoreNet Global's Board of Directors and Vice President of Real Estate at Coca-Cola Refreshments USA Inc. "We've furthered that proud legacy by examining a host of often-connected issues at one of the most complex junctures of human history. For our board and members, we believe that Corporate Real Estate 2020 serves as a roadmap for the future."
The initiative launched at an August kickoff meeting in Dallas that drew 70 corporate real estate and workplace executives, service providers and economic development professionals gathering at AT&T's global headquarters to discuss the transformational research effort and workplace of the future. Following the Dallas launch, Corporate Real Estate 2020 opened to the entire 7,000-member organization, drawing commitments from 250 CoreNet Global members from around the world. Additionally, the initiative drew special emphasis and engagement at the CoreNet Global Summits in Paris, Atlanta and Singapore and a January meeting that gathered team leaders in Chicago.
Backing the effort are Pinnacle Sponsors AT&T, HOK, Johnson Controls and Jones Lang LaSalle; Premiere Sponsor Cresa; and Leadership Sponsors Cushman & Wakefield, Steelcase, Cassidy Turley, HermanMiller, Regus and the County of San Bernardino, Calif.
"Over the past year, Corporate Real Estate 2020 has been one of our highest priorities," said Angela Cain, CEO of CoreNet Global. "Our staff, members and partners committed an enormous amount of time and resources to this effort, and that commitment is reflected in the end product. Ultimately, Corporate Real Estate 2020 offers a framework to evaluate the future of corporate real estate and the workplace."
Corporate Real Estate 2020 represents a continuum that began in 1993 with the introduction of Corporate Real Estate 2000, and in 2004 with Corporate Real Estate 2010. Both of these prior, future-facing initiatives yielded defining concepts such as telework, flexible work and the globally networked enterprise. The changing nature of work and corporate social responsibility are among the other breakthrough concepts from CoreNet Global's lineage of transformational research.
The program comes at a time when corporations and their CRE teams address a mixed global economic outlook, volatile financial markets and still-recovering commercial property and capital markets.
"Our member-led research teams believe these Bold Statements present a vision that's both realistic and achievable by 2020," said Tim Venable, Vice President of Knowledge and Research for CoreNet Global. "But even if some of these bold predictions aren't fully realized by then, Corporate Real Estate 2020 will help prepare our industry and profession for the challenges that lie ahead."
About CoreNet Global
CoreNet Global is the world's leading association for corporate real estate (CRE) and workplace professionals, service providers and economic developers. Our 7,000 members, who include 70 percent of the top 100 U.S. companies and nearly half of the Global 2000, meet locally, globally and virtually to develop networks, share knowledge, learn and thrive professionally.
For more information, visit www.corenetglobal.org .