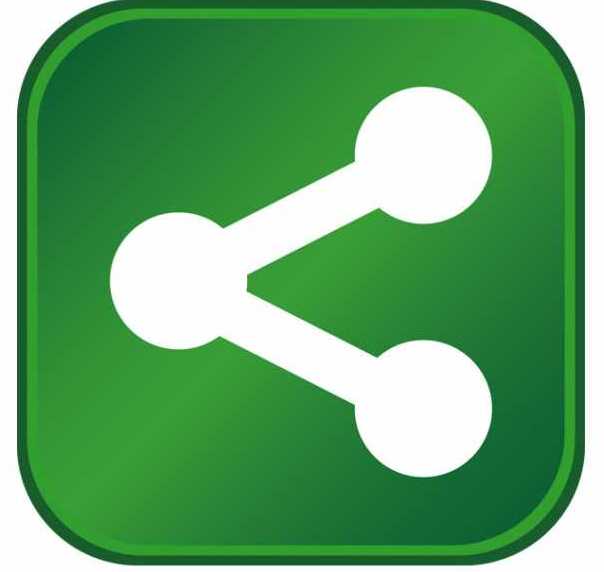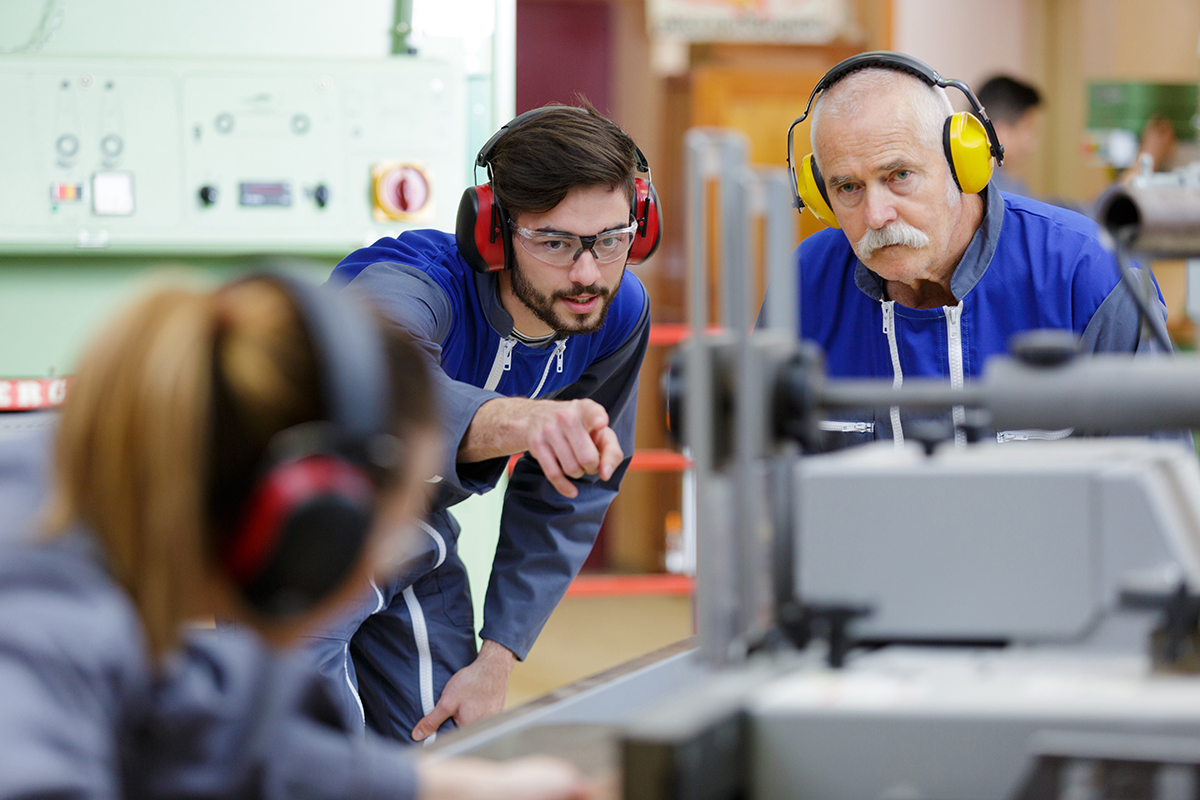 The global economy has been impacted by significant disruptions and transformative developments since the turn of the 21st century. Across the U.S., we have witnessed swift advances in technology, changing demographics, evolutions in the energy market and an increase in disasters that have altered the business and economic development landscapes where we live and work.
Just as business leaders have raced to improve efficiency in the competitive global marketplace, communities have had to master issues of diversity and resiliency to remain relevant in this complex new economy. With innovation reshaping the nature of work, and natural disasters increasing in volume and intensity, economic development practitioners must use innovative strategies to position communities for change in the same manner that business leaders must balance global supply chains and emerging technologies. The mission of the economic development practitioner is to assist communities to adjust to evolving economic and social shifts, while maintaining a competitive advantage.
Our nation's economic development organizations (EDOs) are the principal resource for private-sector leaders and site selectors looking to invest in a community. They are uniquely placed as the intermediary between the public and private sectors and employ strategic economic development tools to meet business demands. Whether a firm is seeking site grant financing, business incentives or a plan to attract quality talent, the local EDO has a set of comprehensive approaches that will provide businesses with a resilient local economic base that can withstand any future disruptions.
Fostering Competitiveness
Today, human capital is the most valuable asset that can boost a location's competitiveness. Having a qualified labor force enhances economic mobility and inclusion for workers, and increases the quality-of-life of a community. Over the past 18 years, globalization, technological change and persistent uncertainties lingering from the Great Recession have highlighted the importance of nurturing a skilled workforce.
Ostensibly, a qualified workforce is a primary consideration for corporations seeking a new location in this globally competitive economy, yet many communities across the nation are grappling with a skills gap. Notably, a spring 2018 survey by the International Economic Development Council (IEDC) demonstrated that 80 percent of EDOs were challenged in finding qualified talent. This workforce conundrum has incited economic developers to engage in more strategic partnerships with educational institutions and the private sector to create a local capacity-building ecosystem to meet business needs for both today and tomorrow.
By serving as a convener, EDOs can connect stakeholders to develop tailored training and certification programs that will provide a prepared workforce and foster the talent pipeline. Such efforts are proving to be effective in closing the skills gap and retaining qualified talent. In Cuyahoga County, Ohio, for example, the Cuyahoga Community College is partnering with the Greater Cleveland Partnership, offering employers affordable and custom-designed training programs. Additionally, the Virginia Community College System hopes to triple the number of credentials awarded by 2021, to better support economic development and provide needed talent to local firms.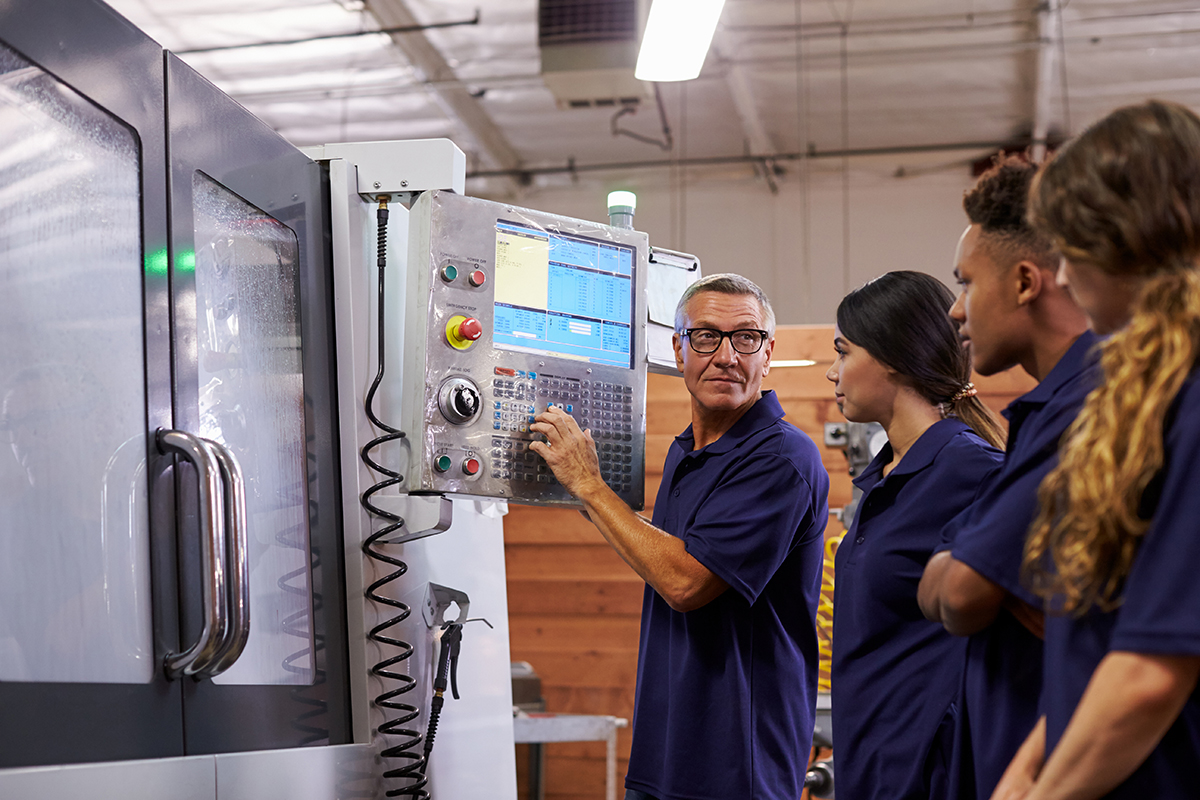 Competing Globally
To truly maintain a community's competitiveness, economic developers must look beyond U.S. borders. Global trade and investment are inherent to economic development efforts, but issues related to tariffs and trade policy have become a vexing concern for business and economic developers alike, as alliances undergo scrutiny and allies question U.S. intentions. Importantly, foreign direct investment (FDI) is vital to boosting domestic business growth, helping communities to develop a robust workforce, strengthening research and development, and contributing to U.S. gross domestic product.
The U.S. remains a top destination for global FDI, and the A.T. Kearney Foreign Direct Investment Confidence Index of 2018 placed the U.S. in first position for the sixth straight year. Significantly, in terms of country rankings, the U.S. received the bulk of global FDI in 2017, with inflows of $311 billion. Regionally, however, Asia became the largest FDI destination in 2017, with a 2 percent increase to $459 billion, undercoring an uptick in activity in places like Hong Kong, India and Singapore. And while the new lower U.S. corporate tax rate enhances attractiveness, the potential for geopolitical risks and policy uncertainty is increasing the strain on FDI deals.
With so much at stake in terms of international investment, U.S.-based economic development practitioners must work harder to maintain American prowess in FDI attraction. Forward-thinking EDOs are focused on improving the human and physical capital in a region to capture the attention of investors and support relationships with the firms within the community. In addition to offering customized incentive programs—which may include cash grants and tax burden reductions—U.S. EDOs are employing strong Business Retention and Expansion (BRE) programs. Such BRE efforts can assist firms in developing important ties in a region, like access to elected officials, school districts and other business providers.
Firms that engage with EDOs at a deeper level tend to reap more rewards in the local community. A recent IEDC report, "Beyond the Survey: How EDOs Add Value through Business Retention and Expansion," highlights how more EDOs are moving from basic survey and visitation models to more comprehensive, value-added models.
IEDC Supports Economic Developers
With over 90 years of experience, the IEDC has played a pivotal role in advancing the knowledge base and the standing of EDOs as the economy undergoes perpetual transformation. Today, economic development professionals need to be nimbler and more versatile than ever before, and IEDC offers a range of programs and services to support economic developers in maintaining relevancy in an evolving landscape. From public to private, rural to urban, IEDC's 5,000-plus members are employed in a wide variety of settings, including local, state, provincial and federal governments, public-private partnerships, chambers of commerce, real estate development companies, destination marketing firms, utilities and universities and other institutions.
IEDC helps practitioners build vibrant communities by addressing the core issues that industries and communities face. Best practice information is disseminated to IEDC members via professional development courses and training, networking events, diverse webinars and special learning opportunities, advisory services and e-newsletters and publications. IEDC members receive updates on the latest trends and insight on pertinent topics through short snapshots and in-depth research.
IEDC's research reports are designed to guide practitioners in successfully competing in the global economy. Some recent reports include "Future Ready: Preparing for Tomorrow's Economy," which examines how technological advancements like artificial intelligence, blockchain and robotics are transforming industries and the future of work; "21st Century Incentives," which examines how incentives can be used to support strategic initiatives; and "Organizing for Success: Regional Economic Development," which describes how competitiveness and business climate are improved by regional strategies. All can be found on IEDC's website at iedconline.org.
The organization collaborates with federal agencies, institutions and private sector firms that are involved in improving economic resiliency. Innovative EDOs take advantage of these services to refine their economic development toolboxes with cutting-edge techniques. Moreover, to reinforce its role as a catalyst for local competitiveness, IEDC will be strengthening the links between the private sector and EDOs over the next year by identifying meaningful investment and volunteer opportunities that will support effective local strategic philanthropy efforts. Heightened engagement with business leadership and EDOs will be essential to closing the local engagement gap.
By raising the bar, IEDC's programs and services continue to build bridges between EDOs and other local stakeholders, enabling all sectors to better work together to develop resilient and competitive local economies. T&ID
About the Author