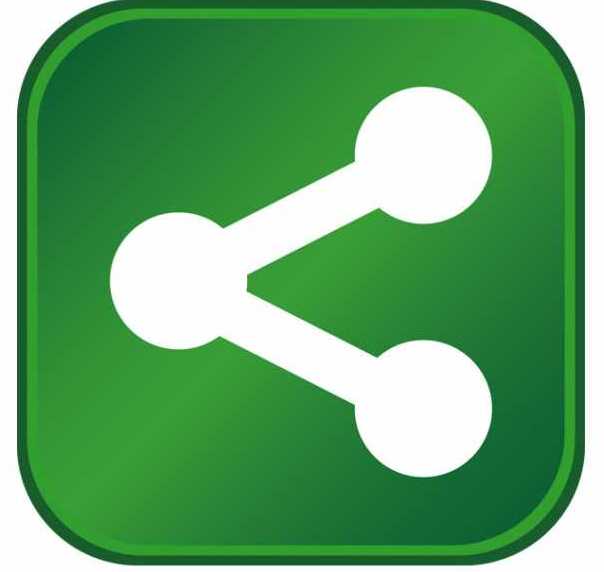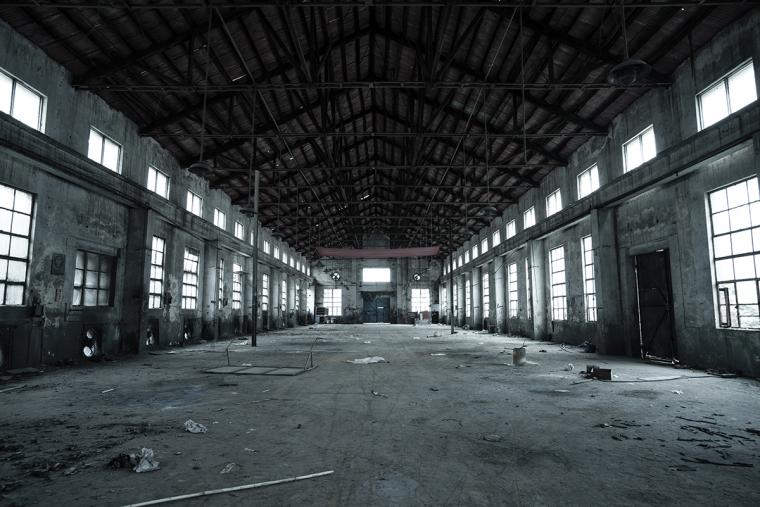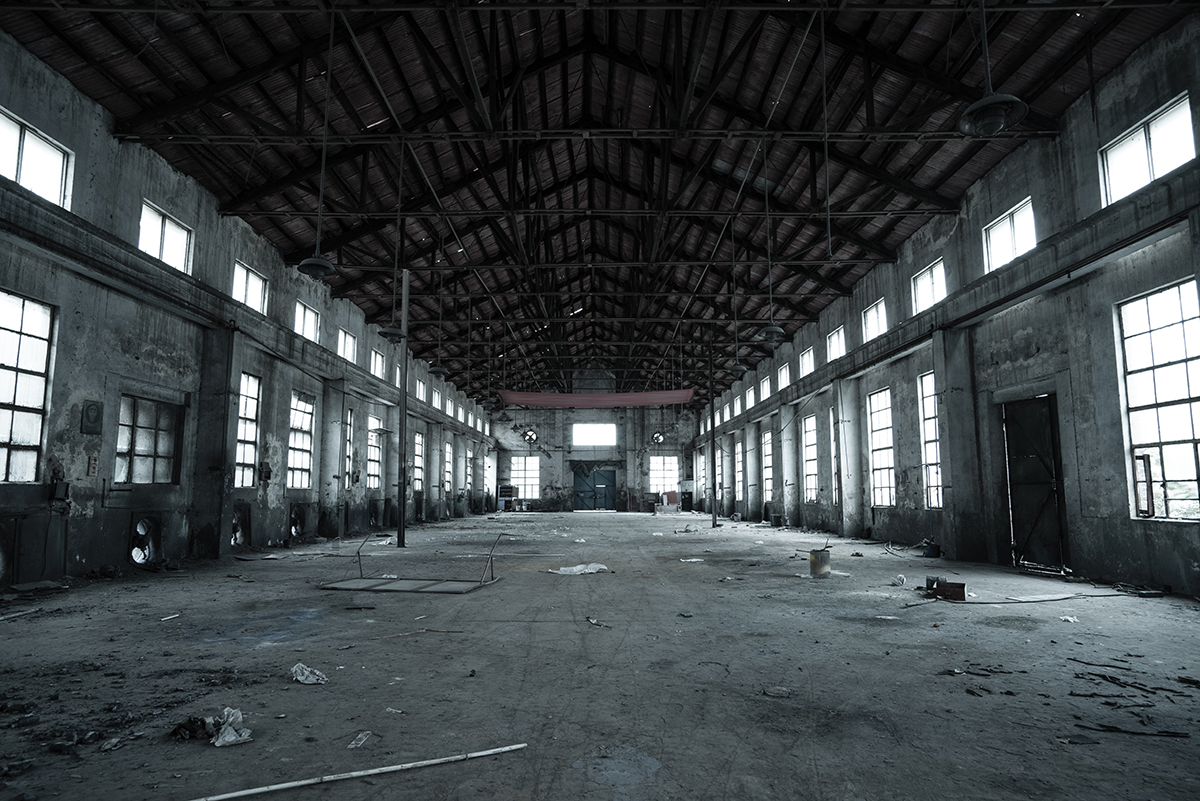 The U.S. economic engine driven by retail centers, office and commercial space stalled around the year 2008, and in some markets, came to a nearly terminal end.
Today, high vacancy rates, deferred maintenance and instances of abandoned manufacturing, commercial and retail space remain a constant reminder of what was, and present unknown options for dealing with that space.
The question is how can thousands of square feet of vacant and abandoned space across the county be absorbed into a community's economic fabric and benefit today's corporations? 
Recognizing that the two primary motivations for corporate or contract site selectors lie in client or management satisfaction and completing a transaction-based, specific project, adaptive reuse remains a frequently overlooked option.  Adaptive reuse is also a key factor in land conservation and the reduction of urban sprawl.
As our society shifts from an economy based on industry to an economy based on information, many structures in the urban environment have become abandoned relics of a bygone era. Through adaptive reuse, many buildings of the industrial era can contribute to a more sustainable and cost-effective development process and benefit today's corporations.
In addition to giving run-down, outmoded buildings a new vitality that makes them attractive once again, it expands the diversification of the tax base and makes a variety of financial development incentives available and, for corporate site selectors, eradicates the cost and effort involved in the construction of a brand-new building.
In other instances, adaptive reuse of many existing structures enables a workforce, whose housing trend is moving back to older downtowns, to be closer to their place of work.
Expanding the Perspective of Commercial Realtors and Site Selectors
As the nation emerged from recession, the site selection world realized the retail and office property inventory was, in many areas, overbuilt. With only a few exceptions, older downtowns and first tier suburbs are filled with vacant or abandoned properties. These conditions present great opportunity to achieve the multiple goals and objectives of corporate site selectors, project completion and the local economic goals of tax base diversification, reduction in crime and reduction of urban sprawl.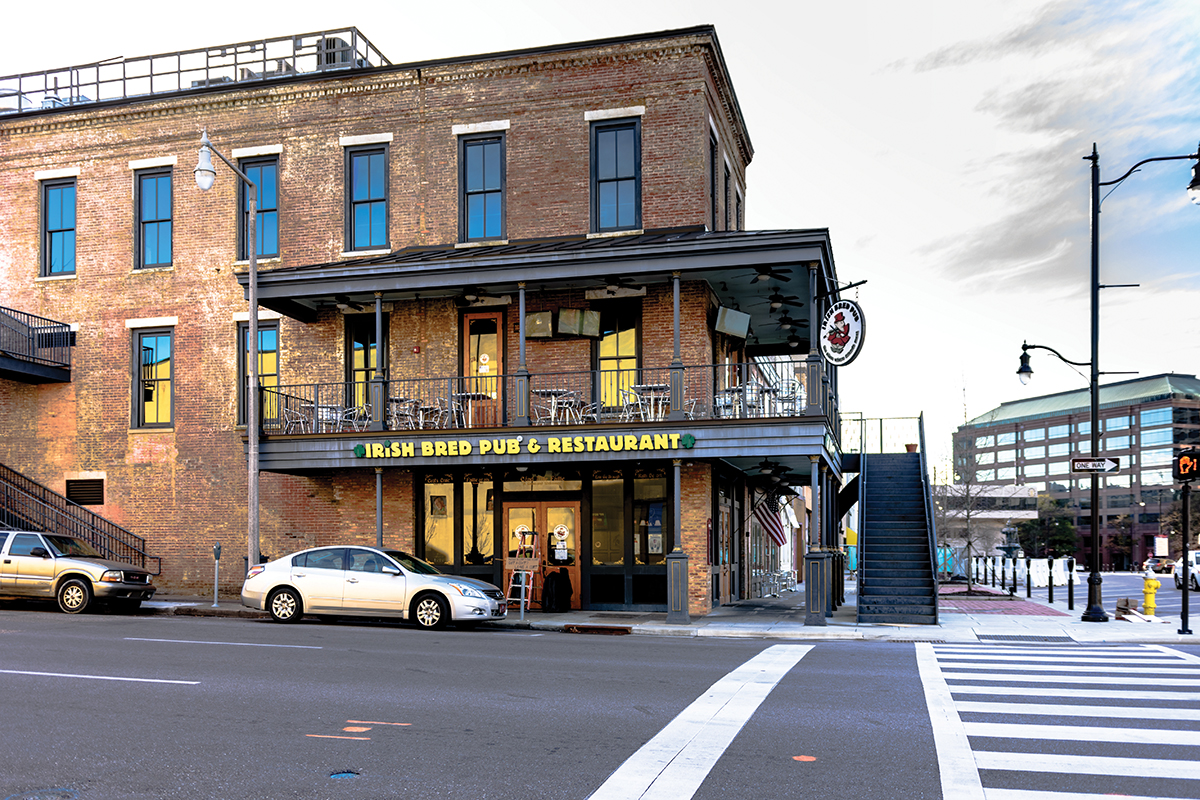 It is estimated that roughly 90 percent of construction activity between now and the next decade will take place on existing buildings. This figure includes both renovation of existing spaces and adaptive reuse of existing buildings. From a cost perspective, a complete building rehabilitation costs about 16 percent less in construction costs and 18 percent less in construction time than new construction.  An additional bottom-line incentive, in many instances, lies in the reality that adaptive reuse qualifies for the tax deduction of a percentage of construction costs.
An assessment of the peripheral rings of any major metropolitan area and the challenges in the retail area are clear. In 1960, U.S. cities averaged four square feet of retail space per person. Jump forward to 2011 and beyond and the number is 40 square feet, according to Mayor's Institute on City Design. The market is bigger, however, the market is overbuilt. In many markets, abandoned retail space in aging developments represents languishing investment. These conditions are also a clear indicator of fading urban and suburban neighborhoods.
Think about the 15-acre retail strip center, anchored by a supermarket at one end and a drugstore on the other. It represents a staple type of retail development. It exits nationally and in virtually every metropolitan area, coast-to-coast.
By definition, "adaptive reuse" is a process of reusing an old site or building for a purpose other than that for which it was built or designed. Vacant or abandoned spaces, whether retail, office or commercial, offer attractive benefits for many non-traditional types of businesses. Following are examples of the benefits of adaptive reuse.
• Central locations on easily accessible prime traffic arteries.
• Parking and lots of it. Many times there is enough to develop new pad sites for additional services and tenants.
• Plenty of core shell space that can quickly and cost-efficiently be renovated as an adaptive reuse solution to meet the needs of non-traditional tenants.
• Cost benefits that surpass greenfield sites. At a minimum, these include legal, anti-development factions, and environmental impacts, not to mention zoning, finance, design and construction.
• Proximity to an expanding demand, by an emerging workforce, for downtown housing, thereby existing closer to the place of employment.
Rethinking the Status Quo
Locations all over America are rethinking the face of their communities. All too often, the options are limited to rehabilitate, re-tenant, refinance and reposition left-for-dead mall and retail properties, or tear them down and start over again.  
As younger workers increasingly favor moving back to the urban core to work and live, a growing number of regional malls and obsolete suburban office buildings face either repurposing or death by demolition.
Therein lies good news. Visionary local planners, developers and site selectors have a target-rich environment for reconsidering how ghost mall sites can reconnect with future growth in communities. Urban theorists are revisiting the whole concept of piecemeal development of malls, strip centers, housing and office campuses as compact mixed-use projects near transit hubs gain traction.  
Blighted properties that cannot be re-tenanted with department stores or shops are being converted into office buildings and light-industrial centers among other uses. 
Forward thinking local governments are beginning to show more flexibility in zoning and development standards combined with public-private tools like tax-increment financing, to encourage redevelopment of old malls for such uses.
Additionally, regulatory and financing structures are evolving in a way that should allow more of these properties to be repurposed in a productive way.
Same Properties, New Uses
Whether a strip center or pre-World War II manufacturing facility, vacant and abandoned properties are opportunities for new users and new life.
Strip Center Transformation — Brick and mortar stores with high overhead cannot match the prices that online retailers such as Amazon offer. In addition, there has been a shift in the demographics for consumer shopping.
CMO.com, the group that provides marketing insight and expertise to marketing leaders, recently reported that:
• Online shopping retail sales are predicted to grow steadily to $370 billion in 2017, up from $231 billion in 2012
• Consumers ages 25 to 34 lead the way in smartphone usage in-store, comparing prices, reading reviews, buying products and engaging with brands on social media while in physical stores
• Seventy-two percent of millennials research and shop their options online before going to a store or the mall.

As these statistics show, many of today's consumers grew up with the Internet and are actually more comfortable shopping online than going to a physical store. This fact, coupled with the speed and relatively inexpensive cost of shipping merchandise nowadays, has led to the impending demise of shopping malls built in the 1960s, 70s and 80s.
As a result of online shopping, malls are facing record vacancies. According to Statista.com, which provides statistics and studies from more than 18,000 sources, it was expected that the retail vacancy rate would amount to 11.6 percent in the second quarter of 2016 in the United States.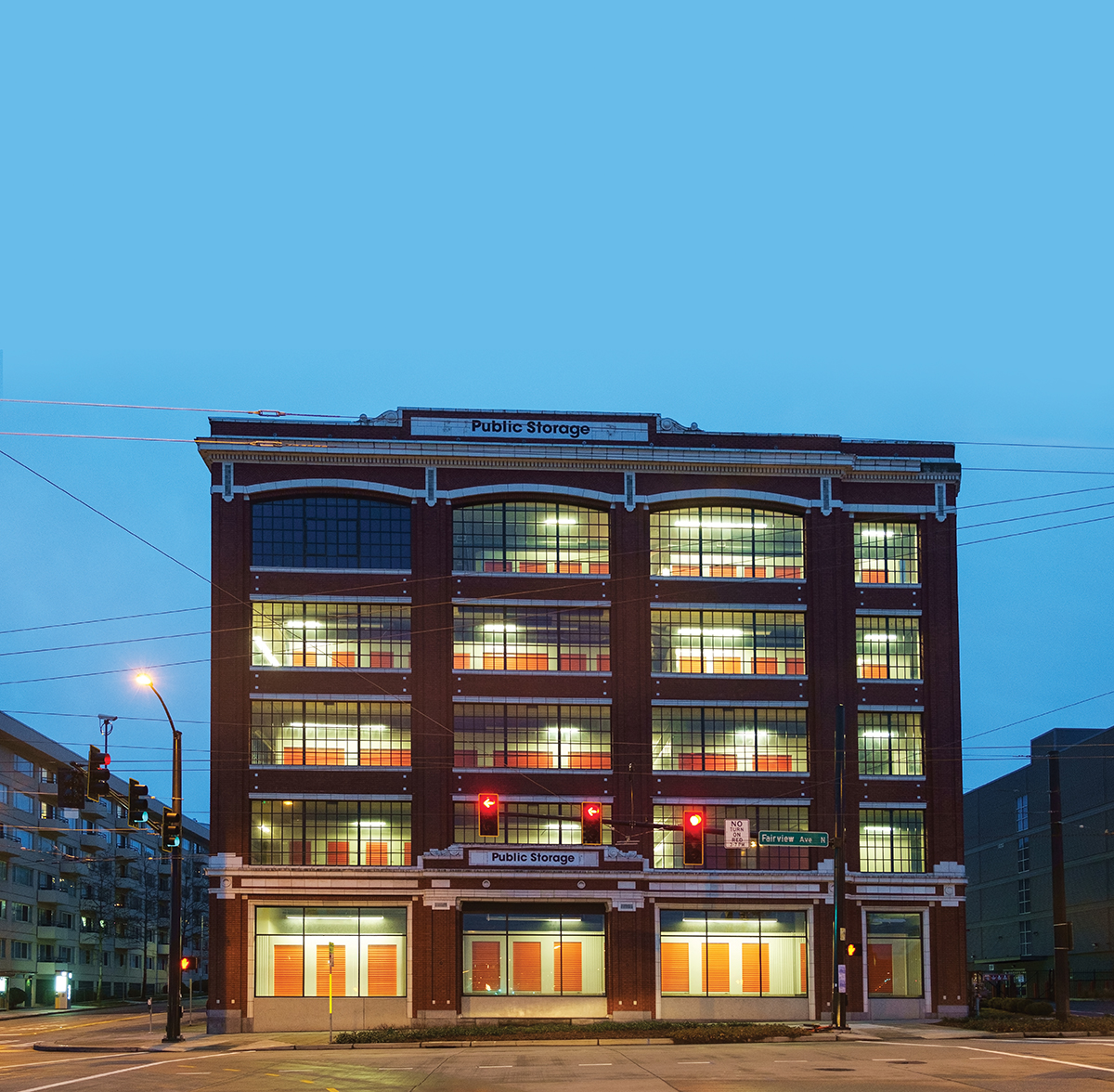 Repurposing Industrial Facilities
Industrial buildings are especially well-suited to adaptive reuse because of their large, open spaces.
Many industrial buildings are significant primarily for their architecture, as vernacular relics from the industrial age, and may be less so for their association with prominent people and events. Some industrial buildings, on the other hand, were designed by prominent early 20th-century architects, such as Albert Kahn.
As this transition took place, the red brick factories with load-bearing walls gave way to steel frame construction at the end of the 19th century. By the early 20th century, the skeleton became prominent on the exterior, reinforced concrete was the material of choice and the windows became much larger. The decline of heavy industry during the early and mid-20th century has left a legacy of abandoned, idled and underutilized dormant sites across the American landscape. 
When factory architecture is saved, it is the result of a belief of its potential to be transformed or for its rich architectural fabric. The anonymous lives of the thousands of workers who were subjected to harsh working conditions in the factory are seldom recognized. Therefore, asking the question 'what has this building been?' in addition to 'what could this building become?' will result in a conversion that does not hide the building's past.
Rehabilitating old urban industrial neighborhoods or structures is an issue at the forefront of contemporary urban development in the United States. A successful adaptive reuse project can bring redevelopment, heritage tourism and new life into a community and prosperity to companies that adopt this concept.
Infill Incentive Districts
Communities across the country are increasing their emphasis on developing passed-over parcels within developed areas and on maximizing use of existing public facilities. Many communities have adopted the concept of urban growth boundaries that restrict the amount of land outside of urban centers that is available for urban development.
Ideally, infill development involves more than the piecemeal development of individual lots. Successful infill development is characterized by overall residential densities high enough to support improved transportation choices as well as a wider variety of commercial and service entities. It can return cultural, social, recreational and entertainment opportunities, gathering places and vitality to older centers and neighborhoods. Attention to design of infill development is essential to ensure that the new development fits the existing context, and gains neighborhood acceptance. A cooperative partnership between government, the development community, financial institutions, non-profit organizations, neighborhood organizations and other resources is essential to achieve infill success. These are essential elements corporate site selectors should investigate when considering adaptive reuse.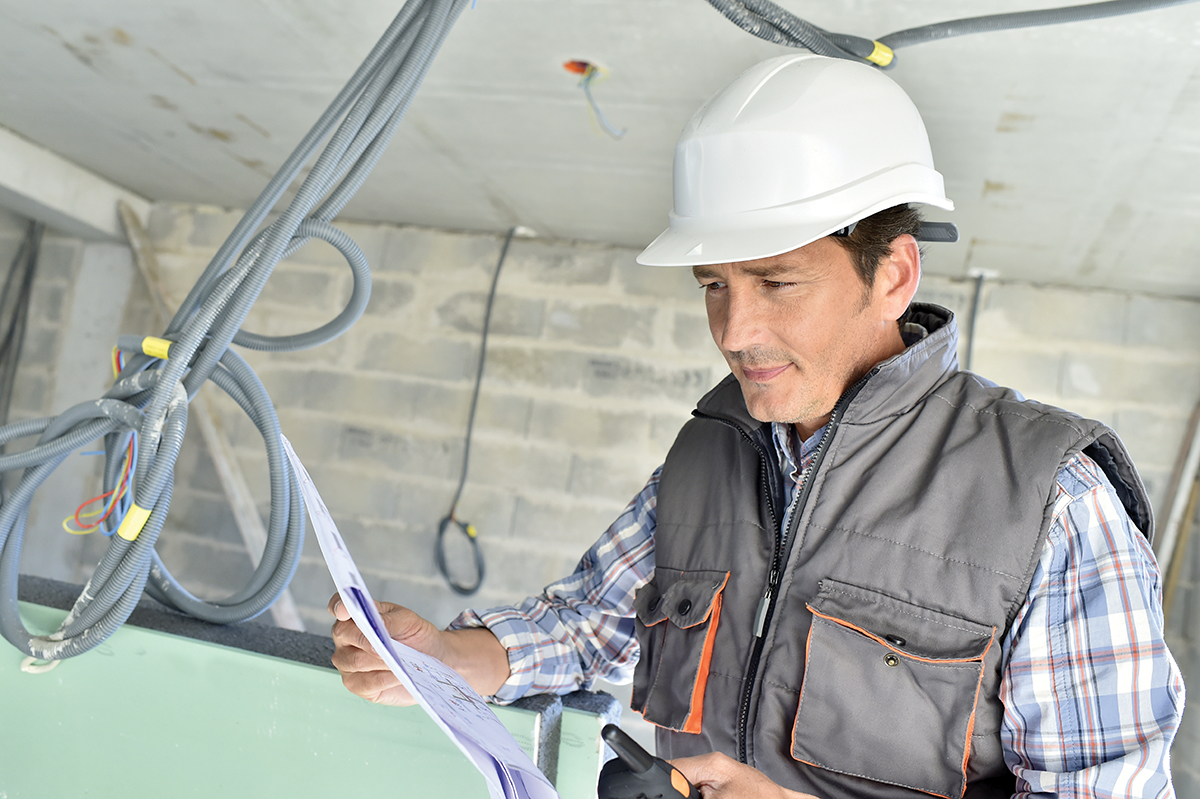 The Challenges of Adaptive Reuse
Sadly, some buildings are simply not good candidates for adaptive reuse. The structure might have sat vacant and decaying far too long to be resuscitated. Based on budgets, contamination by asbestos in the walls and ceilings may be a project-killing factor. Additionally, soil contamination by petroleum products, solvents or heavy metals could make an adaptation unfeasible due to overwhelming remediation costs.
Modifications for accessibility in keeping with ADA regulations can prove expensive, too, depending on the building which was, most likely, not designed to serve people with disabilities. In some cases, minor modification will provide ADA compliance. In others, the solution might not be that simple, particularly if the building's accessibility needs would compromise its usability or aesthetic and historic features.
The older the building, the more likely there will be a need to replace the mechanical and electrical system or even install systems, like air conditioning, that are new to the building. And there is likely resistance from engineers who lack the creative skills to figure out how to effectively do that without destroying the very essence of the building. With adaptive reuse, creative and collaborative problem solving is critical to a successful project.
Although the most affordable way to develop a project is to reuse an existing facility, there are some caveats. A complete assessment of the property by knowledgeable design professionals will let you know upfront what the building requires to be feasible and meet the needs of the intended occupants. Additionally, a payback analysis should be performed to assist in determining if the systems proposed are feasible.
From a practical perspective, adaptive reuse is a successful concept that should be considered for every project. It has the ability to satisfy client, site selector and commercial realtor and community interests.  It's beneficial to the environment, saves energy and resources and corporate capital investment dollars, and often it can help struggling communities become viable once again. 
That's a win-win for just about everyone.   
About the Author