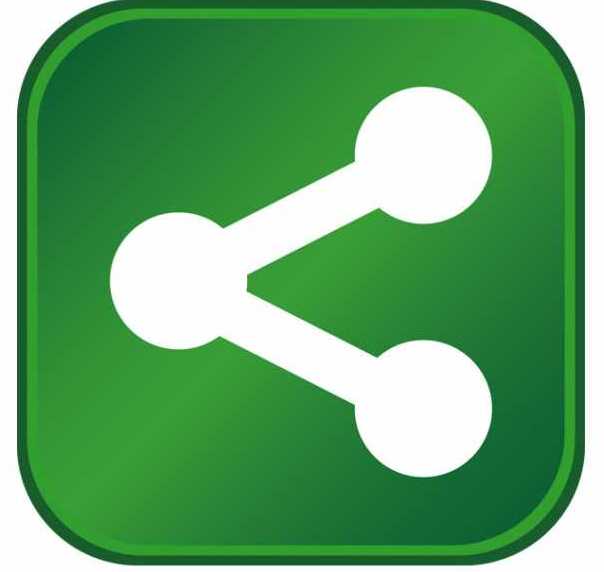 In its largest job-supporting authorization to date, the board of the Export-Import Bank of the United States (Ex-Im Bank) has approved a $4.975 billion direct loan to Sadara Chemical Company for the export of American goods and services required in the construction of a petrochemical complex in Jubail Industrial City II in the Kingdom of Saudi Arabia.
According to estimates calculated from U.S. Census Bureau statistics, the financing will support approximately 18,400 American jobs, 12.5 percent of which come directly or indirectly from small businesses, in 13 states. Among the approximately 70 American exporters involved in the transaction are KBR, ABB Inc., and The Dow Chemical Company. More than 20 of the exporters are small businesses.
"Today the board approved a record-breaking transaction that will support more than 18,000 American jobs across 13 states," said Ex-Im Bank Chairman and President Fred P. Hochberg. "No other transaction in Ex-Im Bank's storied history has supported as many American jobs as this transaction, and no other single transaction has provided so much support to small businesses. Furthermore, the manufacturing jobs supported by this transaction will in turn support other jobs, allowing the benefits of the transaction to reverberate throughout key corners of the U.S. economy."
Located in the Eastern Province of Saudi Arabia, the mega-project will develop significant downstream capabilities for production in the fast-growing markets of the Middle East. Sadara will be the largest integrated petrochemical complex ever constructed in a single phase and will comprise of 26 process units producing more than 3 million metric tons of ten major product families of chemical products and specialty plastics per year. The complex will become operational in 2016, and its products will be available in markets throughout the world.
Sadara Chemical Company, organized and existing under the laws of the Kingdom of Saudi Arabia, is a joint venture developed by the Saudi Arabian Oil Company (Saudi Aramco) and Dow.
Headquartered in Midland, Mich., The Dow Chemical Company, and its consolidated subsidiaries (Dow), delivers a broad range of technology-based products and solutions through the production, marketing, and sales of specialty chemicals and advanced materials and plastics. Dow operates manufacturing sites in 36 countries and employs approximately 52,000 people
"This historic investment is an enormous opportunity – to drive growth and create thousands of jobs here in the U.S. The surest way to grow our economy is to make high-value, innovative products in America, and to bring them to market all over the world," said Andrew N. Liveris, chairman and chief executive officer of The Dow Chemical Company. "Ex-Im Bank's action will allow U.S. manufacturers to do just that – to sell equipment and services to the largest industrial complex ever built in a single phase – namely, Sadara. Thanks to the manufacturing sector's unmatched multiplier effect, this will create thousands of additional jobs across the entire economy."
Saudi Aramco, wholly owned by the Saudi government and based in Dhahran, Saudi Arabia, manages the largest proven reserves of conventional crude oil in the world and the fourth largest gas reserves. The company was incorporated in the early 1940s and employs approximately 55,000 people.
The loan marks Ex-Im Bank's second petrochemical transaction in Saudi Arabia. Other export-credit agencies participating in the transaction include Export Credits Guarantee Department of the United Kingdom, Hermes of Germany, Compagnie Française d'Assurance pour le Commerce Extérieur of France, the Korea Export-Import Bank, and the Korea Trade Insurance Corporation.
Aquatech International, a Canonsburg, Pa.-based small business engaged in the transaction, will provide water-treatment equipment for the complex. The company specializes in zero-liquid-discharge treatment, water reuse, and desalination.
"We at Aquatech are very pleased that the board of directors of Ex-Im Bank has approved the financing for the Sadara project," said Venkee Sharma, president and CEO of Aquatech. "This particular project has helped Aquatech to retain 50-plus jobs at its Canonsburg, Pa. facility, as well as numerous jobs within our supply chain. Ex-Im Bank has had a positive impact on our continued growth and job creation for the last two decades."
Saudi Arabia accounted for $2 billion of Ex-Im Bank's credit exposure as of the end of FY 2011, and during the same year the Bank authorized $1.4 million in financing for the export of American goods and services to the Kingdom.
In FY 2012 to date (the present transaction excluded), Ex-Im Bank has approved approximately $3.9 billion worth of authorizations in the Middle East and North Africa.
About Ex-Im Bank:
Ex-Im Bank is an independent federal agency that helps create and maintain U.S. jobs by filling gaps in private export financing at no cost to American taxpayers. In the past five years, Ex-Im Bank has earned for U.S. taxpayers $1.9 billion above the cost of operations. The Bank provides a variety of financing mechanisms, including working capital guarantees, export-credit insurance, and financing to help foreign buyers purchase U.S. goods and services.
Ex-Im Bank approved $32.7 billion in total authorizations in FY 2011 -- an all-time Ex-Im record. This total includes more than $6 billion directly supporting small-business export sales -- also an Ex-Im record. Ex-Im Bank's total authorizations are supporting an estimated $41 billion in U.S. export sales and approximately 290,000 American jobs in communities across the country. For more information, visit www.exim.gov.