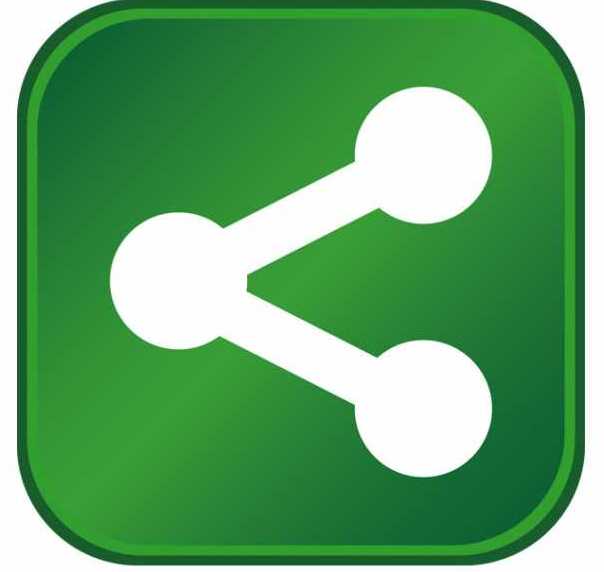 Imagine the perfect location for your food technologies, processing or distribution operation. Think about everything that would make it the ideal place to do business. Would it feature:
Major interstates extending from California to North Carolina and the Canadian border to the Gulf of Mexico ports?
A powerful economic base to support new businesses and, consequently, the eagerness to provide the financial assistance you need to succeed?

A rail system that extends from your docks to the entire nation?

A motivated workforce that's educated and ambitious?

A state-of-the-art infrastructure with brand-new business parks designed especially to meet your needs? Streets, thoroughfares, and expressways where traffic always flows smoothly? The latest telecommunication and utilities with some of the lowest rates in the nation?

Easy access to an abundance of agricultural raw materials such as soybeans, corn, cotton, dairy, sugar beets and cattle, as well as dozens of businesses that process these materials and support these industries?

An exceptionally business-friendly regulatory environment and tax structure?
If you're thinking: "Yeah, sure. But I'll only find a place like this in my dreams," think again. Then look to the panhandle of Texas and discover Amarillo, a community that possesses everything you could hope for, and more, where many of the nation's finest food technology companies have operations, where agribusiness and food-related industries have thrived for more than 100 years, and, most important, where economic development is powerfully supported in word and deed.
Just talk to David Ahlem, site manager for Hilmar Cheese Company, one of the nation's leading cheese manufacturers and operator of the world's largest single-site cheese-producing facility, located at its California headquarters. At this moment, Hilmar is developing a facility to rival it in Dalhart, Texas, a farming community near Amarillo. It's the company's first processing plant outside of California.
For two and a half years, Ahlem crisscrossed the United States, evaluating several locations for his facility. He began by gauging the business climate, which, he points out, is "very friendly" in Texas, and especially Amarillo.
"They exhibit a highly can-do attitude," Ahlem explained. "Whether I'm working with a regulatory agency or the local city council; they are focused on removing obstacles so we can get business done."
"Every time we look at a project, we invest a great deal of time and effort to understand the specific needs and develop a proposal; we will never take an off-the-shelf, one-size-fits-all approach," explained Richard "Buzz" David, president and CEO of the Amarillo Economic Development Corporation (EDC). "Thanks to the half-cent sales tax, we have the financial resources to provide the critical support that helps business thrive."
Amarillo is so committed to helping business succeed that in 1990 the community voted to invest a half-cent sales tax (equaling about a $1 million a month in revenue) to create the Amarillo Economic Development Corporation. The mission of this organization is, essentially, to create a business environment that attracts new business to the Texas panhandle, encourage existing business to stay or expand, and support entrepreneurialism. Since that time, they have engaged in more than 100 projects bringing greater opportunity and prosperity to the Amarillo region and more than 95 companies. The Amarillo EDC provided the vast majority of grant monies, totaling more than $35 million, not to mention tens of millions of dollars in other forms of support, including interest-free financing.
"The Amarillo EDC was instrumental in making this project move forward exceptionally well," noted Ahlem. "They pointed us to the right people to help us develop our facility and accelerated the process of finding a site for it. They were key to helping us overcome hurdles and made it easier for us to do business here by providing an impressive amount of economic and strategic support."
In addition to providing its own $5 million grant, Amarillo EDC was key in winning for Hilmar Cheese nearly $40 million in additional financial support including state capital fund grants, infrastructure funding, sales tax exemptions, and tax credits.
Nonetheless, financial support is meaningless if it's challenging to take a product to market, which is another important reason that Amarillo was the top choice for Hilmar Cheese.
"Dalhart is perfectly situated to distribute our end product, expand our market to the eastern United States, as well as receive the raw materials we need to make our product," said Ahlem.
Amarillo is a major highway hub, making it easily accessible from California all the way to North Carolina, thanks to Interstate 40 which runs east to west. Interstate 27 is the thoroughfare to the north and south. Encompassing the city is Loop 335, making it fast to transport goods and access other highways without having to drive through the city. Highway 287links directly to Dallas.
Distribution and receiving will only become easier in the coming years with the development of the Ports-to-Plains Trade Corridor, which will include a multi-lane divided highway that will make it easier than ever to transport goods from Mexico, through the U.S. and into Canada.
If you prefer railways over highways, Amarillo is right on track with hundreds of miles of train flowing through the region every day. Two mainlines of the Burlington Northern Santa Fe Railway intersect, providing direct service to Chicago, Los Angeles, Denver, Phoenix, Kansas City, Dallas, Seattle, Vancouver, Memphis, St. Louis and Pensacola, and terminate at the ports of Houston, San Diego and Galveston.
Even better, Amarillo has created a business park especially to make the most of its impressive railway and highway connections. CenterPort Business Park is a state-of-the-art 340-acre rail-served industrial park ideally suited for distribution-oriented business. It offers very easy access to the highways and is directly served by two Burlington Northern Santa Fe mainlines. Rail service by Union Pacific is also available.
One of its first tenants is Pacific Cheese, a leading privately owned supplier of high-quality, natural cheese to national and regional foodservice distributors.
"Amarillo is a quite a hub for shipping lanes. There's a lot of trucking activity that goes through here, which is perfect for what we do," explained Mark Rudolph, Pacific Cheese Company's Chief Operating Officer. "Logistically, choosing Amarillo to expand our operations was a very strategic decision and CenterPort is in the heart of it all."
Once again, the Amarillo EDC came through with the financial support to make it easy for Pacific Cheese to build its plant at CenterPort, but that's not all, said Rudolph: "They connected us to the contractors, engineers and architects to help the project go smoothly. They have been incredibly supportive and flexible."
"We can do anything from provide a raw site to building to suit," explained David. "We can construct a building and lease or sell it back, and we can reduce the cost of occupying the building based on the value your company brings to the community. We are willing to explore just about anything to grow business."
The reason Amarillo EDC goes above and beyond is because opportunity attracts opportunity. Pacific Cheese and Hilmar Cheese are evidence of that. Hilmar requires a steady milk supply and with the abundance of dairy farmers in the Amarillo area, with more dairies being developed, they are assured of a steady flow of their main ingredient. Pacific Cheese markets and distributes cheese products, and Hilmar is one of their major suppliers of bulk cheese which Pacific Cheese packages and distributes. The same scenario is played over again and again for everything from cattle ranching and meat processing to robotics and helicopter construction.
For those who are eager to take their business to the next level, Amarillo is unquestionably a dream come true.
About the Author