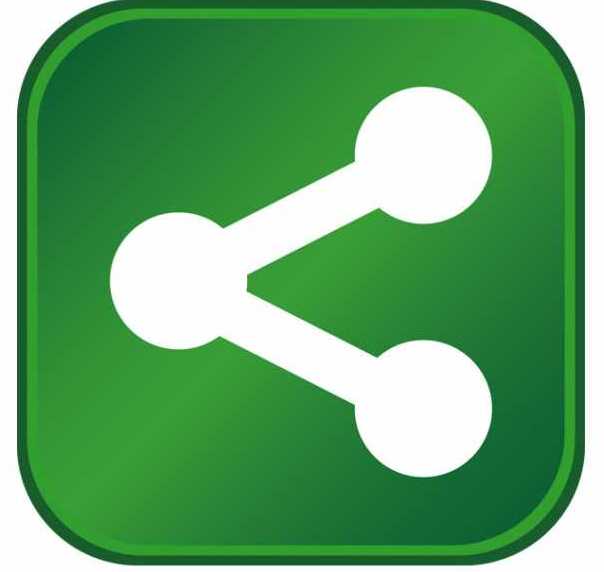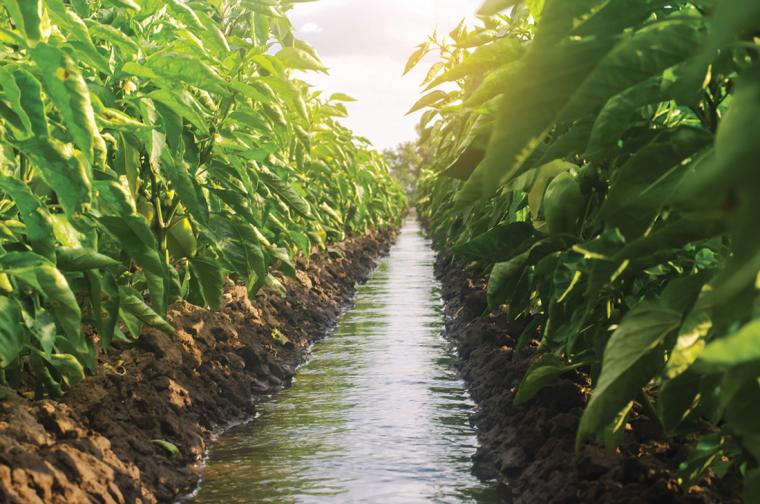 As one of the five basic human needs for survival, the food sector remains a constant in the economic development landscape. Simply put, people need to eat. However, the food sector continually evolves, shaped by the impact of inflationary and pricing pressures, global supply chains, technology and many other factors. The pandemic also provided insight into how consumer preferences affect the industry. Food delivery and takeout drove the need for more ghost kitchen concepts, as the restaurants couldn't meet demand with their current infrastructure. In addition, organic, plant-based meats and sustainable packaging are trends that are pushing manufacturers to adjust their processes, material inputs and marketing. These ever-changing trends also influence site selection and the geographic choices that companies make when choosing locations for new facilities and expansions.
A carefully selected location provides improved access to resources, infrastructure and markets that allow a company to optimize their operations and grow their business. When a company is examining criteria for a new facility, there are many obvious and traditional factors that need to be considered. Infrastructure, supply chain, labor and incentives all fall into the more conventional decision matrix. Critical factors like climate, technology, data and sustainability have emerged as key components of the site selection process, adding more complexity to an already challenging process.
Five Foundational Factors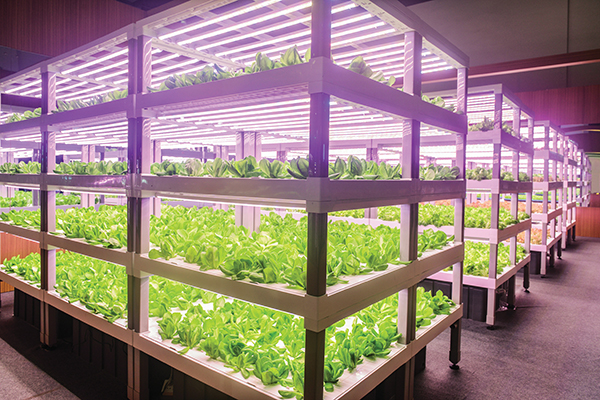 Site and infrastructure. As we know, identifying an available existing food-grade facility remains a challenge. Retrofitting can be an option but is usually cost-prohibitive. This scarcity leads many companies to look at greenfield sites for the construction of a new building. While it may add additional cost, it delivers a new state-of-the-art facility and can provide future cost savings due to the building efficiency. The tight market pushes most food companies to look for development-ready sites.
Fortunately for companies, many states and communities have invested heavily in site identification, preparation and certification. These investments can reduce the time to identify sites and accelerate construction timelines. There are a wide variety of site certification programs, and they continue to improve and evolve. Communities are also proactive in bringing utilities, water and sewer to sites, which can result in significant time and cost savings. If the infrastructure is not onsite, companies need to work with the community to outline costs to bring these necessary inputs to the site. Companies can get creative in solving for their needs, but will first look to areas with easy access to the inputs they need for their process.
Supply chain and market access. "Supply chain" is now a household term used to explain anything from a lack of toilet paper to the price shock of a bathroom renovation. The supply chain shakeup caused product shortages and price spikes and forced companies to adjust their business processes. Efficient production lines need to have the raw materials on hand and transportation networks in place to get the product to market. Companies are now balancing proximity to markets and suppliers while considering the additional cost factors. Strong agricultural communities have an opportunity for more value-added manufacturing where companies can process ingredients closer to the source. Concurrently, companies also have a need to be close to population hubs, which can reduce transportation costs. While we have seen a manufacturing shift from just-in-time to just-in-case, most food processors do not have that luxury due to the perishable nature of their products. These supply chain challenges amplify the need for cold storage, which allows some flexibility in distribution timing. These different factors allow communities to market their advantages and provide analysis to companies on how they can provide cost savings due to their transportation hubs, agricultural assets and real estate.
Labor. Labor continues to be a struggle for many manufacturers across the country. Increased wages, flexible work schedules, relaxed qualifications and other measures have been put in place to attract and retain workers. Even as technology and automation drive down the personnel needed to operate a facility, there is still a shortage of skilled and committed workers. The gig economy has also impacted manufacturing jobs, as the pay can be comparable but allows for a "work when I want" schedule. This competition forces companies to continue to increase wages and provide a flexible work environment while meeting the needs of their production schedules. Almost every state and community has developed and launched workforce development programs that are tied to filling manufacturing positions. Communities need to continue to invest in these workforce training programs while also educating the community about the opportunities that manufacturing can provide for employees: healthcare, retirement benefits, skill development and financial security.
Costs and incentives. The cost of doing business will always be a key component in the site selection process. Many factors go into the analysis of sites, and there can be a strong business case to be in a higher-cost market, but companies need to be aware of those costs before deciding on a final location. Many states have gone to single-sales factor apportionment, which can provide significant benefits for companies selling their goods across the country (and globe). Analysis needs to be done to dig deep into the state and local tax codes to identify any tax costs that might impact costs, such as an inventory tax.  It is also imperative to uncover and identify any short- or long-term costs that might be associated with a site and community. This could be immediate infrastructure needs (roads, power, water), as well as longer-term potential challenges (traffic solutions, increases in tax rates, etc.). Food processing is a common target sector for communities and there can be industry-specific incentives to help offset these costs. While incentives should not be the main driver in the decision-making process, they can help solve problems that can make a community or site more cost competitive.
Government. There are many economic trends and geopolitical events that are shaping policy and affecting world markets. Product-specific tariffs, interest rates and inflation affect companies and consumers uniformly from state to state. However, state and local government policies will vary and can impact the day-to-day operations of a company. Some states have enacted environmental goals, which companies should be aware of before committing to a location.
It can be advantageous for a food company to locate in an existing "food cluster." The presence of the cluster demonstrates that the local government and regulatory agencies are familiar with permitting and regulations for food companies. Companies want to be in a location that has a regulatory framework and FDA expertise that support the production of food products. While communities usually put their best foot forward when courting companies, due diligence should be done to determine how involved the existing industry base is with the community. If the economic development team brings them to the table for an open discussion, that can be a positive sign that they are happy with their location. It can be helpful to also look at any recent economic development announcements, as well as vacancy rates, new investments and overall economic growth.
Five Emerging Factors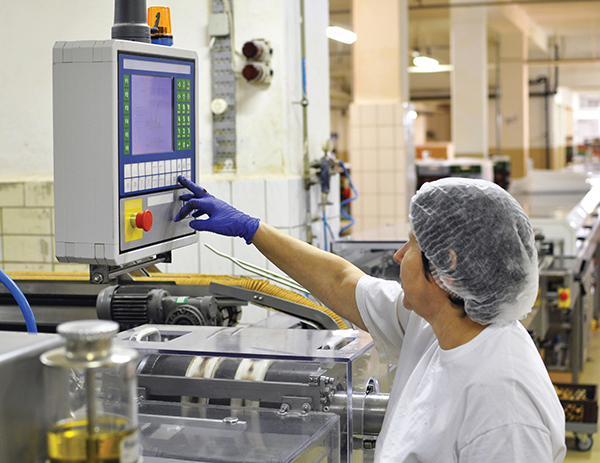 Technology. In every industry, artificial intelligence (AI) and machine learning are influencing the way companies do business. We know automation and robotics will continue to transform the way work is done on the production floor. As mentioned, these advances can provide some initial relief from the labor crunch. However, the speed of these technological advancements is forcing companies to find talent that can help analyze data, provide insight and implement new technologies. A high concentration of software engineers and data analysts is now an additional labor requirement for food companies. Companies are also looking for collaboration opportunities with universities, entrepreneurial hubs and other research institutions.  These vibrant food ecosystems can entice manufacturers to establish facilities in these areas, enabling them to attract labor, engage in partnerships, access new technologies and stay at the forefront of emerging trends. Additionally, access to reliable high-speed internet connectivity and advanced data infrastructure has become essential for integrating these digital technologies into the manufacturing processes.
Data. Obtaining accurate and actionable data used to be a challenge, especially for small and medium-sized companies. However, advancements in technology have made data collection more attainable. Accessibility to key data points has enabled companies to enhance their decision-making processes when it comes to site selection. They can use data to analyze market potential, identify target customer segments and understand the demand for specific food products in different locations.
Geographic information system (GIS) mapping continues to evolve, allowing companies to dig even deeper into analyzing transportation routes, logistical costs and proximity to suppliers and customers to identify ideal locations for storage and distribution facilities and meet the needs of the new e-commerce environment.
Climate. Climate change has altered weather patterns, leading to changes in temperature, precipitation and extreme weather events. These changes are affecting almost every community. When it comes to site selection for food manufacturers, climate change introduces several considerations and challenges. Water scarcity or an unreliable water supply can disrupt food manufacturing operations that require substantial amounts of water. Food manufacturers need to consider the long-term availability and reliability of water sources in their chosen location. Rising global temperatures and changing climate patterns can affect agricultural productivity and growing seasons, forcing manufacturers to consider more favorable climate conditions for agriculture or explore alternative sourcing strategies. Finally, extreme weather events can disrupt transportation and supply chains. Floods, storms, droughts heatwaves can damage infrastructure, cause road closures and disrupt the movement of goods and raw materials. Food manufacturers need to assess the vulnerability of their supply chains to climate-related disruptions and add these factors into their decision-making process. Communities also need to directly address these issues with companies and highlight their solutions to help solve these challenges.
Consumer preferences. Food manufacturers are increasingly conscious of consumer preferences and brand image. Many factors besides cost and quality have emerged that affect customer choice. Some consumers are now evaluating fair labor standards, carbon footprints, packaging types and other sustainable business practices when they make decisions on what brands to purchase. New diet trends like plant-based diets, keto, paleo and many others provide a market opportunity but also force companies to adjust their products to meet consumer demand. Companies may choose to establish facilities in areas where consumers are more likely to embrace specific food trends. Locating in trendy food hubs can also enhance a manufacturer's reputation, aligning them with consumer interests and potentially increasing brand loyalty.
Sustainability. The buzz of ESG (environmental, social and governance) has pushed the food industry to become more sustainable, socially responsible and accountable. Companies have now prioritized ethical practices and set goals to reduce their environmental impact. Issues like carbon footprints, climate change, deforestation and water scarcity have risen to become key factors in the way food companies operate. This has meant an increased focus on renewable energy, waste reduction and responsible sourcing of ingredients. These factors can influence where corporations locate or expand their next facility. It provides opportunities for many communities to align their environmental priorities with those of the company. Communities with more renewable energy sources, recycling programs and water access become very attractive to agricultural and food interests that have those metrics embedded in their business. Food manufacturers need to consider the environmental and regulatory environment of a prospective location to ensure compliance and assess the potential impact on their operations and costs.
Site selection in the food industry continues to evolve, but the fundamental principles have remained the same. Companies need to locate where they can optimize operational efficiency, meet evolving consumer demands and mitigate risks in an increasingly competitive and dynamic market. With increased access to data, both companies and communities can find alignment that creates optimal locations for a thriving food economy.  T&ID
About the Author