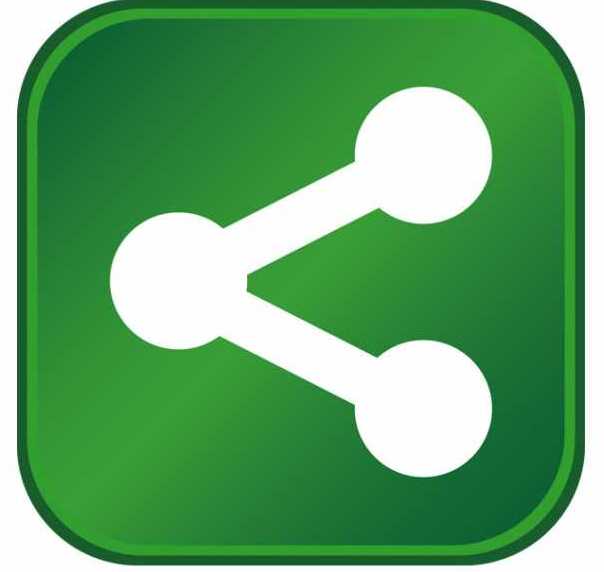 Natural resources, superior logistics and emerging technology converge to expand global food and renewable energy markets.
Louisiana's agribusiness industry is driven by 14 million acres of forestland, a network of 30,000 farms and an entrepreneurial spirit that is fueling the modernization of America's oldest economic sector.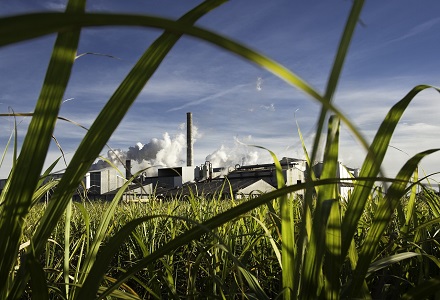 The state's fertile lands make it a national leader for rice and sugar crops while also providing a base for three of the largest wood products companies in the world, whose waste product supports Louisiana's emerging biomass supply chain. Supporting it all is a logistical network powered by Louisiana's central U.S. location and extensive port network, providing access to 38 interior states as well as worldwide markets through the Gulf of Mexico.
Boasting six interstate highways, six Class I railroads and six deep draft ports, Louisiana provides a crucial food supply and distribution role. Louisiana's port system handles approximately 60% of all raw grain exports in the U.S.
A vast generational workforce, the byproduct of Louisiana's rich agricultural history, is supplemented by higher education programs to ensure agribusiness companies have access to a highly-skilled labor pool. Louisiana State University is one of the few land-grant, sea-grant and space-grant universities in the nation. Community and technical college programs, coupled with research university curricula, provide Louisiana's agribusiness workforce with strong skills, background and expertise.
Rice harvesting and milling
Louisiana is the third-largest producer of rice in the country, with 823 farms cultivating 425,000 acres. The state's rice haul was valued at over $400 million in 2021.
At harvest time, local farmers count on Southern Louisiana Rail Facility to process and prepare milled rice for clients in the U.S. and abroad. Located at the Laccasine Industrial Park in Jefferson Davis Parish, SLRF is a 15,000-square-foot facility and transportation hub. SLRF enables farmers to bring raw rice directly from the field, where it is milled and loaded for shipment. SLRF can accommodate up to 2,400 rail cars, which are used to ship milled rice across North America.
Sugar processing and refining
Louisiana is the second-largest producer of sugar in the country, dishing out nearly 2 million short tons from its 2021-22 harvest. The sugar sector employs nearly 17,000 throughout the state and has a $3 billion annual economic impact. Sugar production has been on the rise in recent years thanks to the adoption of high-yielding sugarcane varieties, along with investments in new harvesting combines
Two-thirds of Louisiana's raw sugarcane is processed and refined by Gramercy-based Louisiana Sugar Refining. LSR's white sugar refinery is capable of processing 1 million tons of sugar each year and is readying itself to handle more. An upcoming expansion will boost LSR's processing capacity by 50% and diversify the company by producing powdered and large grain sugar - products that sell for more than white sugar, meaning more money for farmers.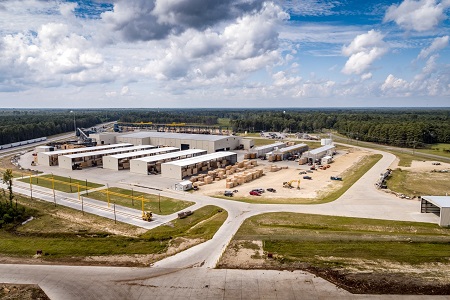 A leading forestry hub
Louisiana's abundant forests stretch across 14 million acres. Sector-leading forestry companies, including Tolko Industries, Hunt Forest Products, Interfor Corporation, International Paper and Weyerhaeuser, invested nearly $500 million combined in new projects in 2021.
LaSalle Lumber Company, a joint venture between Canadian company Tolko Industries and Louisiana-based Hunt Forest Products, announced a $240 million investment for a high-tech sawmill in northwest Louisiana. Scheduled to open in 2023, the state-of-the-art sawmill will produce an estimated 320 million board feet of lumber from Southern yellow pine.
The new mill expands the Hunt-Tolko partnership in Louisiana, having opened a mill in 2019 that sits next to Drax LaSalle, a Drax-owned renewable energy facility.
Biomass as renewable energy
Recent technological advances have made Louisiana's forests more than just raw material for high-value wood products. The state's timber also is supporting America's transition to clean and renewable energy by providing feedstock for biomass production.
In addition to its LaSalle plant, UK-based Drax operates a bio-energy facility in Morehouse in the northeast region of the state. Both sites manufacture compressed wood pellets that are shipped to England and used for producing lower-carbon renewable energy. Combined, the two Louisiana facilities produce approximately 925,000 tons of biomass per year, which helps Drax generate 12% of the UK's electricity.
In February, Origin Materials, a carbon-negative materials company committed to leading the global transition to sustainable materials, announced that the company plans an investment of at least $750 million to develop a Louisiana facility that will be powered by biomass sourced in part from Louisiana's forests.
The plant will utilize sustainable wood residue to produce plant-based polyethylene terephthalate (PET) used in packaging, textiles, apparel and other applications. Hydrothermal carbon, which can be used in fuel pellets, also will be produced at the site. Made with renewable feedstocks, Origin's patented technology platform is designed to reduce the carbon emitted during the production of widely used products ranging from food and beverage containers to parts for the automotive industry.
To learn more about ways the energy transition is driving economic development in Louisiana, visit  LouisianaNetZero.com.