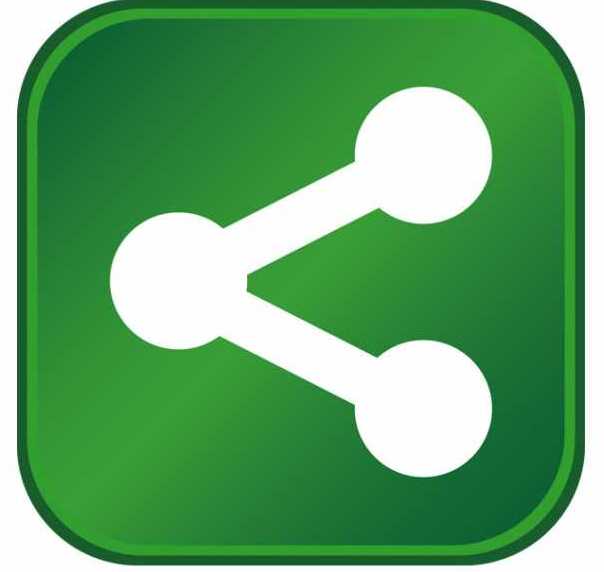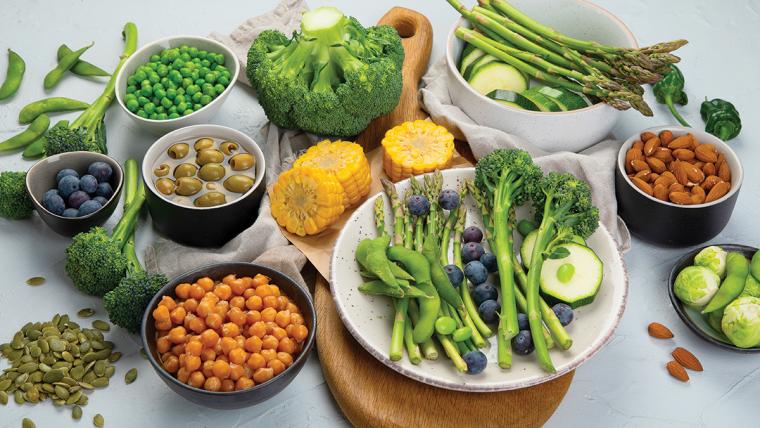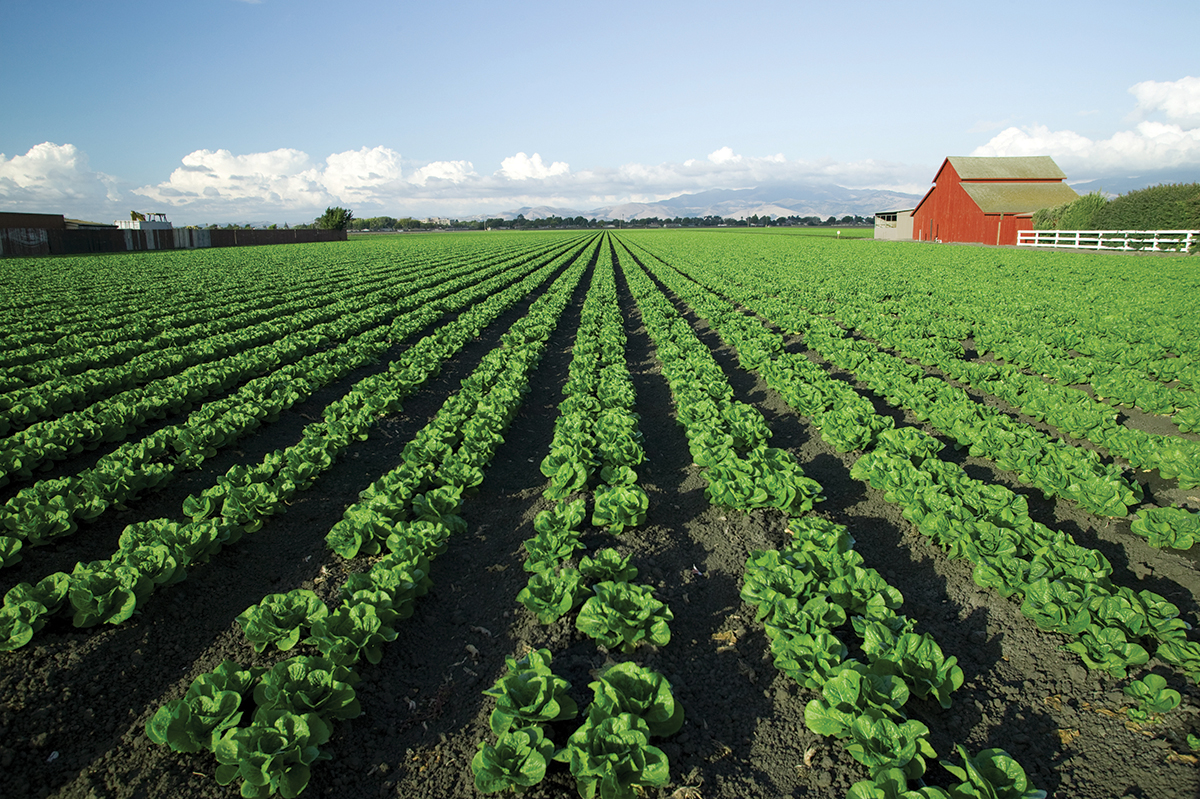 The food supply logistics chain is one of the most complex programs needed for national sustainability. Most consumers assume that the food supply chain is finely tuned and incorruptible. But like any other process, it is ever evolving and faces a wide variety of challenges. As the need for safe and fresh food increases, technology and news ways of thinking will be necessary to improve our ability to cope with unique hurdles and come up with effective solutions to keep our food supply chain humming effectively.
Conditions created by the COVID-19 pandemic and various requirements for "stay at home" orders have driven product innovation to the back burner. During the past year and a half, food and beverage companies focused on keeping their businesses operational. Restaurants fought for survival, virtually abandoning their role as drivers of culinary innovation.
As a result, new food and drink line products and selections plummeted by 29 percent versus the prior three-year average in multi-outlet retailers and convenience stores, according to an innovation report from IRI. (Multi-outlet retailers include grocery, drug, mass merchandisers, Walmart, club, military, and dollar stores.)
The American food supply chain was seriously shaken in 2020. In 2021, panic shopping has receded, and the overall supply chain is now far more prepared than it was a year ago. But this does not mean that 2021-22 won't face challenges.
Supply Chain Product Composition
New changes are occurring in many food and beverage categories, and these changes will have repercussions across the entire supply chain. Some noteworthy examples include:
Plant-based proteins. Plant-based food products are on the way to reaching world phenomenon status. These plant-sourced proteins are expected to increase from $4.6 billion in sales in 2018 to $85 billion in 2030, and a recent study by DuPont Nutrition and Health found that 52 percent of U.S. consumers are eating more plant-based foods because they believe it makes them healthier.
Plant-based protein's mainstream appeal is expected to drive its presence in different regions of the country as well as different categories during the rest of 2021and 2022.  As its popularity accelerates, so too will demand for new formats and more sophisticated alternatives. Manufacturing and logistics will not only have to build a protein base but must also develop a wider variety of products.  
Non-alcoholic and alcoholic beverages. Non-alcoholic and alcoholic beverages are beginning to converge as consumers continue to pursue healthier lifestyles. A NielsenIQ study found that in 2019, sales of hard seltzer increased by 193 percent and sales of malt-based cocktails increased by 574 percent. As such, diversification is occurring as brands add malt-based beverages to their portfolios.
Cooking oil competition. When health- conscious consumers began cooking with alternatives to canola and vegetable oil, the oil market became ripe for disruption, with coconut and avocado oil entering the market and growing rapidly in popularity. Paleo and keto diet trends have also grown in popularity, and as such, many consumers have returned to cooking with butter.
Despite the trends, there is debate in the scientific community about whether medium-chain triglycerides (MCT)-rich products and flavored butter are as healthy as consumers have been led to believe. Although there is no clear evidence on whether they are good or bad, there is one fat that is backed with scientific evidence of healthfulness: extra-virgin olive oil. While the battle over other fats rages, olive oil has become and will continue to be a common pantry staple. It is estimated that the global olive oil market will reach $13.8 billion by 2027.
Unique flavors continue to dominate the market. With orders to stay at home, people around the world have been taking the time to channel their inner chefs and bakers. Cooking meals at home helps save money, reduce portion size, increase healthfulness, and provides a home-based hobby.
Increasingly, consumers are seeking alternative food and beverage formulations that help them avoid unwanted ingredients and/or perceived allergens. They're tapping into specific diet plans – low-carb, for example, or gluten-free -- to align their food and beverage choices with personal nutritional or ethical goals. Two of the best-selling food items on Amazon today are Scotty's Everyday Keto Bread Mix and Pizza Dough Mix. Developed by a pastry chef/food scientist, the formulations contain zero net carbs, have no nut flour, and are gluten-free. 
Dollar sales of foods and beverages that enable a "lifestyle diet" grew 13 percent for the year ended December 2020, per the IRI innovation report. Sales of foods with a low-carbohydrate positioning reached $136.9 million; ketogenic, $68.5 million; paleo, $56.9 million; the Whole30 Diet, $54.2 million; and low-glycemic, $19.3 million.
A turn toward more healthful eating. Consumers are expressing interest in healthier, immunity-boosting foods that are lower in sugar. Immunity has understandably been a popular theme during the virus pandemic, and many brands are including perceived immunity-boosting ingredients such as turmeric, elderberry, echinacea and citrus to attract health-minded buyers. Functional ingredients have also rapidly increased in popularity in recent years, including botanicals and reputed healing additives such as ginger, lavender and honey. 
For those who lack interest or ability in cooking (and those with a penchant for dining out) easy-to-prepare meals and packaged meals have grown in popularity, alleviating some pressures associated with the current COVID-19 climate.
Food as comfort. Not everyone is pursuing a strictly healthful diet. During stressful times, comfort food is a common indulgence for many. Currently, consumers are looking for products that influence the way they feel and boost nostalgia. These buyers are seeking foods and flavors that resonate emotionally with them. These food choices might include chocolate, ice cream, cereal, cookie dough and macaroni and cheese.
Food Supply Evolution
For manufacturers, the color, aroma, and taste of the foods they produce must be exact, and there is little room for error. Being able to stay on top of these new trends also means overcoming technological limitations and improving systems and processes for better quality and efficiency. This includes innovation all along the food supply chain.
The food supply chain process is evolving as technology changes and consumer and government regulatory demand for safe and fresh food increases. These developments have led to new struggles for manufacturers, farmers, distributors, and grocers/restaurants. 
For example, the pandemic increased customer demand (panic buying) and forced restaurants to close, which caused distributors and suppliers to be saddled with excess inventory. Some processing plants were forced to shut down because their workers tested positive for COVID, leading to increased inefficiencies and costs.  
This resulted in massive waste and loss across all areas of the supply chain. Though the system has recovered as the global population and governments have adjusted, the underlying problem has become more apparent: a lack of visibility into supply and demand.  
An increase in visibility for everyone across the supply chain can help improve collaboration and information-sharing and will ensure quick adaptability to future disruptions. 
Systemic Stresses
The lack of visibility and information-sharing has led to other problems, including:
Consumer demand for traceability. Traceability helps support consumers' desire for visibility into the supply chain process and food safety and nutrition information. One industry survey found that consumers are more loyal to transparent brands than non-transparent ones. Consumers today want to know what's in their food, who makes it, where it was made, what safety precautions have been taken, and how fresh it is. Companies that recognize the importance of this new demand can benefit financially by guaranteeing the traceability of their products. Unfortunately, simultaneously ensuring the highest food standards and traceability comes at a higher cost for restaurants and grocers. However, the payoff may be worth it, as food-conscious consumers are often loyal and willing to spend more.
Fragmented supply chains. It's difficult for grocers and restaurants to provide traceability to consumers when there's a lack of communication between organizations along the supply chain. Stakeholders who run the supply chain should prioritize and solve the fragmented nature of the process to improve traceability and communication and ensure food safety. Doing so would also allow producers to gain a better understanding of their own products.
Increased regulations. Regulations can protect food chain workers and ensure quality fresh produce, but they also cause a lot of problems. 
With an increase in regulations, shipments can be delayed as inspectors take more time to perform their jobs and ensure compliance. This, ironically, can negatively affect freshness and safety, the very elements the regulations were drafted to protect.  
When it comes to food and material transportation, ELD (electronic logging devices) mandates require that carriers install devices that log each driver's daily working hours. Some companies have simply cut back on their drivers' hours to comply with labor codes and mandates. In addition, the cost of installing the ELD system is high, causing some smaller carriers to shut down operations. In some cases, the regulations have increased shipping rates and caused delays in deliveries. These factors negatively impact the supply chain and raise prices for grocers, restaurants and consumers. Going forward, growers, manufacturers, shippers, and carriers will need to work together to streamline the processes and solve these bottlenecks.
Food fraud. Unfortunately, the food manufacturing industry is prone to fraud, often in the form of counterfeit items, or the use of legitimate shipments to cover the transport of illegal contraband. This fraud – a rampant problem in Europe —has affected other areas of the global supply chain. The United States government has empowered a division of the FDA to investigate food fraud and counterfeit importers who attempt to operate within the country. As food fraud increases, so too does the need for regulations to address it, which can slow down the food pipeline.
A rise in dishonesty in the supply chain is a natural result of the globalization of food supply processes. There are many organizations all over the world with more leeway to commit fraud and cover up mistakes. Unfortunately, a lack of honesty can result in ruined reputations and even illness and death.  
Continual communication logs help to fight fraud by documenting different components of food safety in different locations. Organizations that use these logs can help prevent the cover-ups and lackadaisical attitudes that create problems. These logs are also useful for companies to prove compliance and protect their reputations.
The End Game
Because there are so many internal and external factors that affect the food supply chain, it's imperative to ensure good food management practices and streamline and optimize the entire food supply chain. Going forward, it will also be critical to address sustainability, climate change, workers' rights, and the economy. 
Food chain management will become increasingly essential for streamlining the supply chain process and preventing food loss and waste. Best practices are more important than ever, and these include carrying out reviews of suppliers, carriers and distributors; regular audits; correct labeling; and the use of technologically sophisticated tracking systems.
While the challenges are daunting, they also offer opportunities to solve issues before they become problems in the future, positioning the food supply chain to better weather the next global shock. Professional shippers and carriers as well as growers, manufacturers, warehousers and suppliers will need to work together, using open communications, transparency, and technological compatibility to resolve the challenges in the food supply chain and prepare for the future. T&ID
About the Author