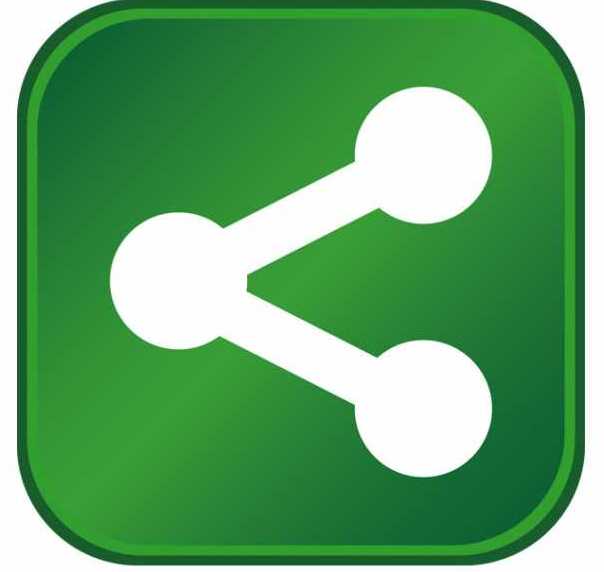 Governor Mike Pence joined executives from Tate & Lyle, a global supplier of ingredients and solutions to the food and beverage industry, in London to announce the company's plans to invest more than $90 million in its Lafayette, Indiana operations over the next three years.
"All over the world, business leaders are recognizing that Indiana has all the ingredients they need to take their businesses to the next level," said Pence. "From a central location in the heartland of America to tax policies that encourage growth, Indiana is affordable, innovative and productive. I was privileged to personally thank leaders at Tate & Lyle in London today for recognizing that Indiana offers global companies the perfect recipe for success."
The substantial investment includes plans for a three-phased expansion of Tate & Lyle's Lafayette Sagamore facility to increase its modified food starch production capacity, as well as a number of improvements to increase efficiencies at its Lafayette South facility. The planned expansion and upgrades are expected to be complete in 2017. In addition to the substantial investment in infrastructure, Tate & Lyle, which currently employs more than 500 Indiana associates, plans to add around 10 positions to the local workforce.  
"Our investments in Lafayette position us for future flexibility and growth within our markets and allow us to provide the solutions our customers need to meet consumer demands while making continued improvements in our environmental performance," said Olivier Rigaud, president of specialty food ingredients at Tate & Lyle. "We'd like to thank the state of Indiana and the city of Lafayette for their ongoing support of these projects and look forward to our continued relationship with them."
Founded in the United Kingdom in the mid-19th century and headquartered in London, Tate & Lyle produces a wide range of sweeteners, starches, stabilizer systems and industrial ingredients, many of which are made from corn, for customers around the world. The company's global network of more than 30 production and research facilities includes two manufacturing facilities in Lafayette, along with grain elevators in Francesville and Fowler, Indiana. For its fiscal year ending in March 2014, Tate & Lyle's sales totaled $5.32 billion. 
"Tate & Lyle continues to be one of Lafayette's leading industries," said Lafayette Mayor Tony Roskwarski. "This latest investment and pledged job creation is one of many investments that the company has made here in their local plants. It is a testament that Lafayette is good place to do business. We appreciate their confidence and support of the Lafayette plant and our community."
The Indiana Economic Development Corporation offered TL HUS, Inc. up to $375,000 in conditional tax credits based on the company's investment plans. The city of Lafayette approved additional tax abatement at the request of the Greater Lafayette Commerce.
This week, Pence is leading an economic development and jobs mission to the United Kingdom, sharing why Indiana is a state that works for companies to grow and thrive. More information about the governor's job-hunting trip can be found at http://www.in.gov/gov/UK2014.htm. 
About Tate & Lyle
Tate & Lyle is a global provider of ingredients and solutions to the food, beverage and other industries, with operations in over 30 locations worldwide.
Tate & Lyle operates through two global divisions, Speciality Food Ingredients and Bulk Ingredients, supported by our Innovation and Commercial Development group. The Group's strategy is to become a leading global provider of Speciality Food Ingredients through a disciplined focus on growth, and by driving Bulk Ingredients for sustained cash generation to fuel this growth.
Speciality Food Ingredients consists of three platforms: Texturants, which includes speciality starches and stabilisers; Sweeteners, which comprises nutritive sweeteners and our range of no-calorie sweeteners including SPLENDA® Sucralose; and our Health and Wellness portfolio, which includes speciality fibres and our salt-reduction offering. Additionally, our Food Systems business provides a wide variety of blended ingredient solutions. 
Tate & Lyle Bulk Ingredients includes bulk sweeteners, industrial starches and fermentation products (primarily acidulants). Corn co-products from both divisions are primarily sold as animal feed. 
Tate & Lyle is listed on the London Stock Exchange under the symbol TATE.L. American Depositary Receipts trade under TATYY. In the year to 31 March 2014, Tate & Lyle sales totalled £3.1 billion. 
For more information, visit www.tateandlyle.com. SPLENDA® is a trademark of McNeil Nutritionals, LLC.
About IEDC
Created in 2005 to replace the former Department of Commerce, the Indiana Economic Development Corporation is governed by a 12-member board chaired by Governor Mike Pence. Victor Smith serves as the Indiana Secretary of Commerce and Eric Doden is the president of the IEDC. 
The IEDC oversees programs enacted by the General Assembly including tax credits, workforce training grants and public infrastructure assistance. All tax credits are performance-based. Therefore, companies must first invest in Indiana through job creation or capital investment before incentives are paid. A company who does not meet its full projections only receives a percentage of the incentives proportional to its actual investment. For more information about IEDC, visit www.iedc.in.gov.