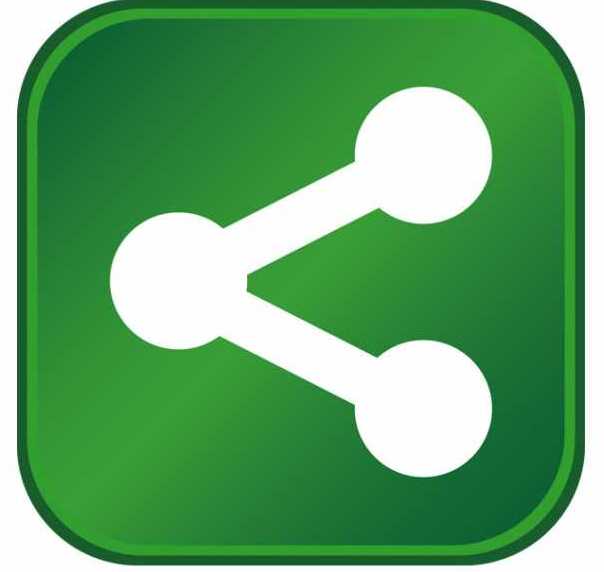 DuPont Pioneer, formerly Pioneer Hi-Bred International, Inc., a seed manufacturer and processor, announced plans today to expand two of its Indiana seed production facilities, adding a combined $26.3 million in capital investment and creating up to 41 new jobs by 2016.
The Johnston, Iowa-headquartered business will invest $13.7 million to add more than 20,800 square feet to its Tipton, Ind. facility at 1000 W. Jefferson St., creating up to 20 new jobs. Also, DuPont Pioneer will invest $12.6 million to build 18,700 square feet onto its Rushville facility at 3258 U.S. Highway 52, adding up to 21 new positions. Both expansions, expected to be completed by October, will allow the company to condition and process its Optimum® AcreMax® family corn seed products.
"It's no surprise that Indiana has emerged as DuPont Pioneer's preferred location for business efficiency and growth," said Eric Doden, president of the Indiana Economic Development Corporation. "This decision reflects the strengths of Indiana's business climate, particularly in the areas of workforce, location and cost, and our commitment to being a leader in the agricultural community."
DuPont Pioneer, which currently has 500 full-time employees in Indiana and more than 12,000 worldwide, plans to begin hiring additional production technicians in the fall.
"We value the relationship we have with both of these communities, counties and the state of Indiana," said Brad Lance, business director of the DuPont Pioneer Heartland business unit. "DuPont Pioneer has operated in Indiana for more than 70 years and we plan to continue that legacy and strive to be a good long term partner to the state of Indiana."
Founded in 1926, DuPont Pioneer produces and supplies hybrid or improved varieties of maize, soybean, sunflower, canola, rice, sorghum, alfalfa, cotton and wheat to farmers in more than 90 countries. The company, which operates 75 production plants worldwide, seeks to sustain and improve global agriculture through its more than 100 research and development facilities worldwide.
The Indiana Economic Development Corporation offered DuPont Pioneer up to a combined $265,000 in conditional tax credits and up to $45,000 in training grants based on the company's job creation plans. These tax credits are performance-based, meaning until Hoosiers are hired, the company is not eligible to claim incentives. The city of Tipton and Rush County approved additional tax abatement for these projects at the requests of the Tipton County Economic Development Organization and the Rush County Economic and Community Development Corporation.
"DuPont Pioneer has been a long-standing corporate citizen and one of Tipton's most valued employers for many years," said Tipton Mayor Don Havens. "The expansion of this agri-business is a most welcome economic development event for Tipton County."
"Rush County is excited to have a prestigious company like DuPont Pioneer expanding and building their future in our community," said Gerald Mohr, president of the Rush County Council. "The expansion of DuPont Pioneer and hiring of additional employees is always a great economic boost to Rush County."
Agriculture is one of the leading sectors of Indiana's economy, with a $20 billion annual impact. According to the U.S. Department of Agriculture, the Hoosier State is home to 62,000 farms, 14.8 million acres of farmland and ranks in the top 10 nationwide for agriculture exports of corn, feed and fodder, soybeans and pork.
About DuPont Pioneer
DuPont Pioneer is the world's leading developer and supplier of advanced plant genetics, providing high-quality seeds to farmers in more than 90 countries. Pioneer provides agronomic support and services to help increase farmer productivity and profitability and strives to develop sustainable agricultural systems for people everywhere. Science with Service Delivering Success™. For additional information about our company or our products, check our website: www.pioneer.com.  
DuPont has been bringing world-class science and engineering to the global marketplace in the form of innovative products, materials, and services since 1802. The company believes that by collaborating with customers, governments, NGOs, and thought leaders we can help find solutions to such global challenges as providing enough healthy food for people everywhere, decreasing dependence on fossil fuels, and protecting life and the environment. For additional information about DuPont and its commitment to inclusive innovation, please visit www.dupont.com.  
The DuPont Oval Logo, DuPont™, Science with Service Delivering Success™, PIONEER®, Optimum®, AcreMAX® are trademarks or registered trademarks of DuPont or its affiliates.
About IEDC
Created in 2005 to replace the former Department of Commerce, the Indiana Economic Development Corporation is governed by a 12-member board chaired by Governor Mike Pence. Victor Smith serves as the Indiana Secretary of Commerce and Eric Doden is the president of the IEDC.
The IEDC oversees programs enacted by the General Assembly including tax credits, workforce training grants and public infrastructure assistance. All tax credits are performance-based. Therefore, companies must first invest in Indiana through job creation or capital investment before incentives are paid. A company who does not meet its full projections only receives a percentage of the incentives proportional to its actual investment. For more information about IEDC, visit www.iedc.in.gov.