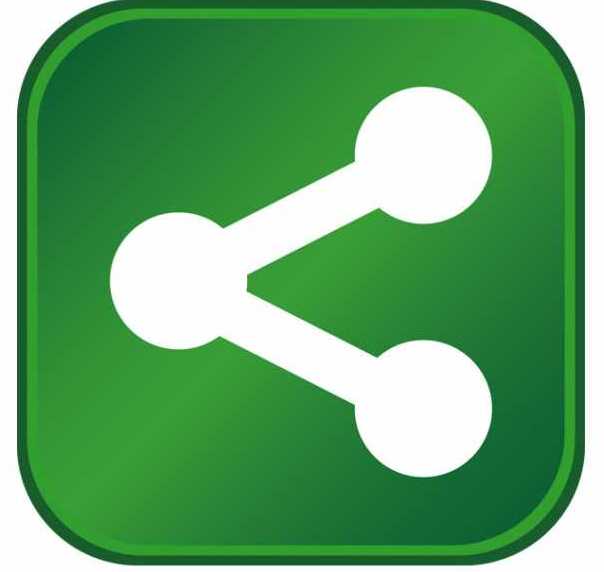 Gov. Nathan Deal announced Keurig Green Mountain, Inc. (Keurig) will open a manufacturing facility in Douglas County, creating approximately 550 new jobs and investing $337 million over the next five years.
"Keurig's new facility is a great addition to Georgia's already diverse manufacturing industry and will provide many good jobs for our citizens," said Deal. "The fact that the company has chosen to manufacture its new product line in Georgia is a testament to our skilled workforce and logistics infrastructure."
Keurig's innovative Keurig® Hot Brewing System delivers convenience, variety and consistent great taste at the touch of a button, through a premium brewer portfolio and an expanding family of more than 50 high-quality brands and 290 beverages. The new 585,000-square-foot Douglas County manufacturing center will support the production of pods for the company's new Keurig® Cold platform, an in-home cold beverage system that will give consumers a convenient way to quickly produce their favorite cold beverage brands with the same one-touch simplicity, quality and variety that consumers enjoy from the Keurig® brand.
In February, Keurig and Coca-Cola announced the companies had entered into a long-term, global strategic partnership to collaborate on the development and introduction of Coca-Cola's global brand portfolio for use in the Keurig Cold™ beverage system, and will cooperate to bring the system to consumers around the world. The system is currently under development with expected availability in fiscal year 2015.
"Keurig Cold is an exciting new multi-brand platform for our company, and ensuring beverage pod production capacity and efficiency are key to its success," said Keurig's President and CEO Brian Kelley. "The Douglas County region offers a diverse and skilled employee base as well as many geographic and economic benefits, making it a great location for our new facility. We are grateful for the support we have received from local and state representatives to help bring us to the region, and we look forward to becoming an active part of the community."
In addition to the new Douglas County location, Keurig maintains eight production and distribution facilities in Castroville, Calif.; Knoxville; Windsor, Va.; Essex, Waterbury, and Williston, Vt.; Sumner, Wash.; and Montréal, Québec. The company also conducts research and development activities in facilities in Burlington, Reading and Wakefield, Massachusetts; and in Waterbury, Vt. The Douglas County site will complement the company's new Early Production Center in Williston, Vt., which will serve as a hub for Keurig® Cold start-up and early production work.
The Douglas County Development Authority and Annie Baxter, director of the logistics, energy, agribusiness and food team at the Georgia Department of Economic Development (GDEcD), assisted the company with this project. Keurig was represented throughout the search process by Lake Forest, Ill.-based Kupperman Location Solutions. Keurig is also working with Cincinnati-based Hixson Inc. Architecture, Engineering, Interiors on the engineering for the new site.
"Douglas County is honored that Keurig has chosen us for its newest location," said Douglas County Commission Chairman Tom Worthan. "They have trusted their brand to our county, and we are grateful. Douglas County has great locations, great transportation, low taxes and high livability, and we welcome Keurig to our community."
"I am excited to welcome Keurig to Douglasville," said Douglasville Mayor Harvey Persons. "Keurig in their partnership with the Coca-Cola Company represents the type of corporate citizenry that continues to help make Douglasville one of the premier places in America to live, work, play and raise a family. Our labor force, infrastructure, collaborative efforts and quality of life are the reasons for choosing Douglasville and why Georgia is the No. 1 state to do business."
"It is great to see an innovative company such as Keurig partner with one of Georgia's biggest brand names – the Coca-Cola Company," said GDEcD Commissioner Chris Carr. "Our pro-business environment sets the stage for businesses to collaborate, and this is a tremendous example of such a partnership."
"We are pleased to welcome Keurig and its new processing facility to metro Atlanta," said President and CEO of the Metro Atlanta Chamber Hala Moddelmog. "This boost in manufacturing jobs and investment in metro Atlanta's food and beverage industry is a huge win for Douglas County and for our region. Keurig, one of the most widely recognized beverage brands, will benefit from our skilled workforce, warehouse space and supply chain infrastructure."
Keurig will be taking applications online this fall for a variety of job opportunities, including production, maintenance, engineering, materials management, safety, facilities, continuous learning, IT, quality, and more. For more information on career opportunities visit www.KeurigGreenMountain.com or the Keurig Green Mountain Careers Facebook page, or email jobs@gmcr.com.
About Keurig Green Mountain, Inc.
As a leader in specialty coffee, coffee makers, teas and other beverages, Keurig Green Mountain (Keurig) (NASDAQ: GMCR), is recognized for its award-winning beverages, innovative brewing technology, and socially responsible business practices. The company has inspired consumer passion for its products by revolutionizing beverage preparation at home and in the workplace. Keurig supports local and global communities by investing in sustainablygrown coffee and by its active involvement in a variety of social and environmental projects. By helping consumers drink for themselves, we believe we can brew a better world. For more information visit: www.KeurigGreenMountain.com. To purchase Keurig® products visit: www.Keurig.com or www.Keurig.ca