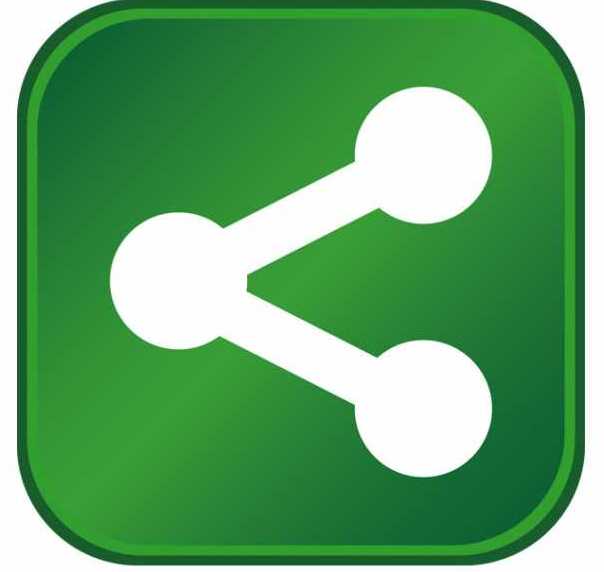 Triumph Foods and Seaboard Foods will form a new joint venture to construct a state-of-the-art pork processing facility in Sioux City, Iowa. The $264 million project will occupy much of the city-owned 250-acres in Bridgeport West Industrial Park, located north of the Sioux Gateway Airport along the Missouri River and create 1,110 new jobs. The plant will initially operate a single shift processing approximately 3 million hogs annually. Construction of the new facility is projected to begin this fall with completion anticipated by summer 2017.
"This is a tremendous project that will greatly impact the growth of our region," says Mayor Bob Scott. "With a minimum assessment of more than $100 million for the property alone, the new plant will be one of the largest projects in Sioux City history. Beyond the jobs that will be created, we look forward to the commitment by Triumph and Seaboard Foods to be an active member of our community."
Construction of this new major facility will impact Sioux City positively in many ways. The project will provide significant increased property tax revenues. The plant will also be a major industrial user of City water & sewer services and provide significant benefit to the City's water and sewer funds. In addition the overall economic impact on the region is projected to include a significant increase in regional job growth, overall earnings and industry sales in other sectors including manufacturing, transportation & warehousing, but also in sectors such as healthcare and retail.
The new, state-of-the-art facility will mirror the current Triumph Foods processing facility in St. Joseph, Mo., while incorporating modern odor abatement technologies and "green" design and practices. The project will create 1,110 new jobs including 208 management positions and 902 production and maintenance positions. The plant will produce a full line of fresh pork products for international, retail, food service, and further processing markets. Seaboard Foods will market and sell the pork produced by the plant. Currently, Seaboard Foods markets and sells fresh pork processed by Triumph Foods' St. Joseph, Mo., and Seaboard Foods, Guymon, Okla., plants to domestic markets under the PrairieFresh® Premium Pork brand and international markets under the Seaboard Farms® and St. Joe Pork® brands.
"Today's announcement marks another step in strengthening our business partnership and position as a leading integrated food system providing customers domestically and throughout the world with premium pork focused on the highest standards for food safety and pork quality consistency," says Terry Holton, Seaboard Foods president and CEO. "We look forward to the new opportunities the plant will bring to our customers as well as the Sioux City region."
Mark Campbell, Triumph Foods CEO, adds, "When we started inquiring about expanding our business, we recognized the strong commitment and willingness to welcome Triumph and Seaboard Foods to the city. Local leaders have built a business environment poised to bring growth to the region. We look forward to being part of that growth, and the plant's staff being actively involved the Sioux City community."
The City Council will be asked to take the first steps as part of a proposed development agreement with Triumph Foods and Seaboard Foods at Monday's City Council meeting. Included in the agreement is the sale of 250 acres in Bridgeport West Industrial Park, various tax incentives, and approval of an application for state program benefits through the Targeted Jobs, High Quality Jobs and 260E New Jobs Program. The City will also apply for assistance through the IDOT RISE program for various roadway improvements to be made from the site to I-29.
Upon Council approval of support, the Iowa Economic Development Authority Board will consider a business assistance package at their May 22 board meeting. Triumph Foods and Seaboard Foods share a strong commitment to community involvement through philanthropy and have made a commitment for the plant to support the Sioux City Community School District, United Way and community events. The partner companies selected Sioux City because of the shovel-ready industrial site location, transportation infrastructure, the pro-business environment city leaders demonstrated throughout the site selection process and availability of market hogs in the region.
Triumph Foods is owned exclusively by pork producers and Seaboard Foods is a wholly-owned subsidiary of Seaboard Corporation. Triumph Foods and Seaboard Foods are integrated food companies, with farm operations and pork processing, controlling the entire process every step of the way from before the farm to the plate. Together, Seaboard Foods and Triumph Foods have aligned their farm operations and pork processing, including genetics, pig nutrition, animal care, food safety and product quality, to ensure consistent, wholesome premium pork products to its customers. If the two companies were considered as a single combined entity, they would comprise the second largest hog producer, a top 5 U.S. pork processor, and a leading exporter of U.S. pork.
In addition to the new plant, Seaboard Foods and Triumph Foods own Daily's® Premium Meats that has two bacon processing plants in Salt Lake City and Missoula, Mont., and has a third plant under construction in St. Joseph, Mo. Daily's markets and sells a variety of processed pork items from signature honey cured bacon to applewood smoked bacon to naturally smoked hams to breakfast sausages. The Sioux City processing plant will supply raw materials for Daily's operations in addition to the Guymon and St. Joseph plants.
Sioux City, Iowa has consistently been ranked as a leading destination for the food processing industry and ranked #1 for overall economic development for similar size metro areas. Sioux City is home to numerous nationally recognized brands such as Jolly Time Popcorn and Sue Bee Honey. Iowa is the No. 1 pork producing state in the United States and the top state for pork exports. Nearly one-third of the nation's hogs, more than 20 million, are raised annually in Iowa with hog farming representing $7.5 billion in economic activity for the state.