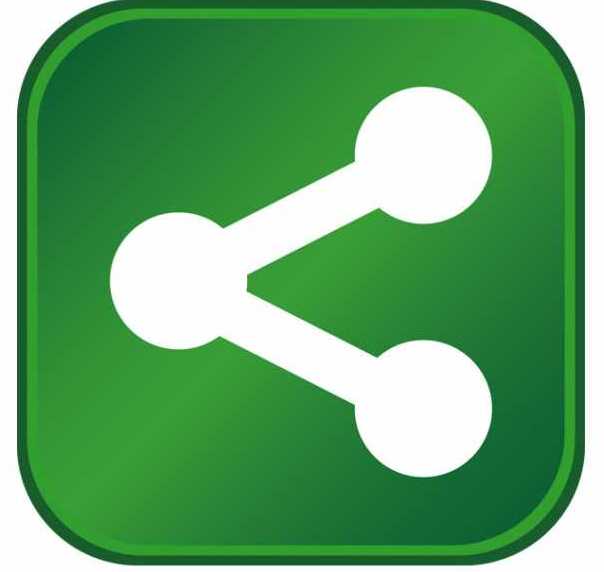 Clif Bar & Company, a leading maker of nutritious and organic food and drinks, will build a new state-of-the-art bakery in Twin Falls, Idaho, where the company will make CLIF® Bars and CLIF Kid® Zbars.
The agreement, signed at the historic Band Shell in Twin Falls City Park, joins the company and the city into a partnership where both aspire to sustain the community, its people and the region's natural resources in southern Idaho, while creating nutritious and organic food.
The new bakery, which Clif Bar plans on building in an environmentally friendly way by pursuing a LEED Silver certification, will be constructed on nearly 90 acres in the area of Champlin Road and Eldridge Avenue.  The initial phase of the project will involve an estimated $90 million investment to build and when fully operational, will create 250 jobs in southern Idaho.  The bakery is being designed to scale over time with the total capital investment potentially reaching $160 million, while providing up to 450 high-quality full-time employment opportunities for members of the community. 
"More than 20 years ago I started Clif Bar with the idea that we could make a better tasting and nutritious energy bar," said Gary Erickson, founder, co-owner and co-chief visionary officer of Clif Bar & Company. "Today we're taking the next step on our journey by announcing our purchase of land to build a bakery in Twin Falls."
"From the moment that we first stepped foot in Twin Falls, we felt an immediate connection with the city's people, natural surroundings and community," said Kit Crawford, co-owner and co-chief visionary officer of Clif Bar & Company. "Today we're extending the Clif Bar family to Twin Falls and are thrilled to be joining this remarkable community."
CLIF Bar was born on an outdoor adventure. In 1990, Erickson embarked on a 175 mile bike ride. Exhausted and famished he realized that he still had miles to go and he needed more energy to complete the ride.  He couldn't take another bite of the only energy bar on the market at that time. Gary's epiphany was to make a bar that tasted better.
A baker by trade, competitive athlete and a foodie at heart, Erickson spent six months in his mom's kitchen before he created the CLIF Bar energy bar. In 1992, CLIF Bar was launched and named after his father Clifford, who inspired his love for the outdoors and nurtured his passions in life.
In April 2001, Clif Bar & Company made a commitment to sustainability.  Starting with a focus on food and agriculture, the company's environmental commitment grew into a larger business model that encompasses Five Aspirations, or bottom lines: Sustaining Business, Brands, People, Community and the Planet.
"We are very excited to welcome another strong partner to Twin Falls," said Travis Rothweiler, city manager for the City of Twin Falls. "In addition to helping us continue to strengthen and diversify our local economy and creating quality jobs, Clif Bar will help transcend our community through shared values."
"When we started working with the city, we immediately recognized a shared set of values that served as a foundation for this partnership," said Kevin Cleary, chief executive officer of Clif Bar & Company. "We look forward to building on this partnership and to bringing our Five Aspirations business model to Twin Falls."
The Twin Falls Urban Renewal Agency will finance the relocation and addition of new infrastructure such as roads and utility lines, through tax increment financing, which will be returned by the company over a 20-year period through property tax assessments.
The announcement was made following an almost year-long discussion between Clif Bar, the City of Twin Falls and the Twin Falls Urban Renewal Agency, which discussed a wide range of topics that included financing for infrastructure and the company's involvement in the community.
"Economic development in Twin Falls is a team sport," Greg Lanting, mayor of the City of Twin Falls, said. "This opportunity was a team effort and could not have happened without the visionary leadership of the City Council, Urban Renewal Agency, Southern Idaho Economic Development Organization, the Twin Falls Area Chamber of Commerce, the State of Idaho and many, many other partners."
About Clif Bar & Company
Clif Bar & Company is a leading maker of nutritious and organic foods and drinks, including CLIF® Bar energy bar, LUNA®, The Whole Nutrition Bar for Women®; and CLIF Kid®, Nourishing Kids in Motion®.  Focused on sports nutrition and snacks for adventure, the family and employee-owned company is committed to sustaining its people, brands, business, community and planet. For more information on Clif Bar & Company, please visit www.clifbar.com, check out our Facebook page at www.facebook.com/clifbar and follow us on Twitter at: www.twitter.com/clifbar.