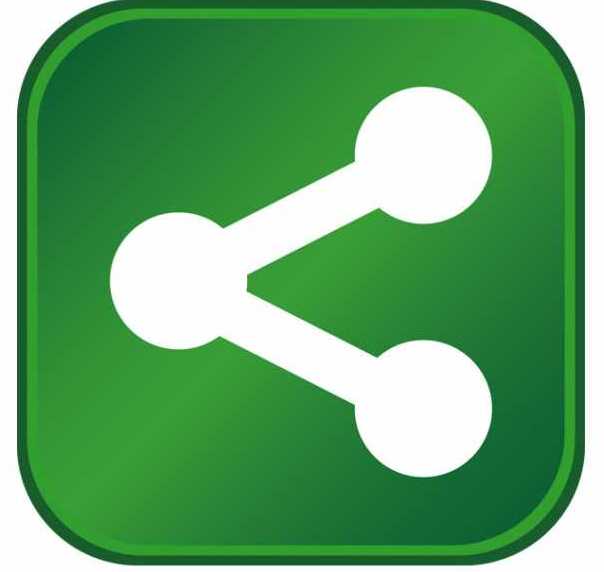 Gov. John Bel Edwards and Fuji Vegetable Oil President Andrew Bunger announced the specialty oils producer will invest $70 million to launch a new processing facility adjacent to the former Avondale Shipyard in Jefferson Parish. Fuji will create 39 new direct jobs for the project, with an average annual salary of $77,000, plus benefits. Louisiana Economic Development estimates the project will result in another 48 new indirect jobs, for a total of 87 new jobs in Southeast Louisiana.
Fuji fats and oils are used in a variety of industries and can be found in a wide array of products, including desserts, infant formula, frying fats and soaps. Fuji's new facility in Avondale primarily will import and refine palm oil from sources in the Pacific. The company selected Louisiana for its highly skilled workforce, proximity to new markets and strong shipping infrastructure. Access to international waters will be vital to the company's import of raw materials and export of finished products.
"Fuji Vegetable Oil's investment in Avondale confirms Louisiana's economic strengths," Gov. Edwards said. "We offer an unrivaled shipping infrastructure, outstanding business resources and a highly skilled workforce. I am proud to welcome Fuji to Louisiana. This new project will diversify Louisiana's economy, and I am confident Fuji will find success in our great state."
Founded in 1987, Fuji Vegetable Oil is headquartered in Savannah, Georgia. The company is a leader in the production of ingredients for the commercial food industry. Fuji Vegetable Oil is the U.S. arm of parent company Fuji Oil Group, which is headquartered in Osaka, Japan. Through its companies and subsidiaries, Fuji Oil Group makes everything from raw materials to finished products in the areas of oils and fats, confectionary and baking ingredients, and soy. Fuji Oil Group was established in 1950.
"Fuji Vegetable Oil Inc. looks forward to the opening of our new facility in Jefferson Parish," Bunger said. "Fuji is known worldwide for the quality of our products. Producing to our standards demands a high-quality workforce and strong local partners. After searching along the Gulf Coast and the Eastern seaboard, we felt Jefferson Parish provided the best location and, more importantly, best partners and future employees for the continued success of our business in the U.S."
LED began discussions with Fuji Vegetable Oil in August 2016. To secure the project, the State of Louisiana offered a competitive incentive package that includes the comprehensive solutions of LED FastStart® – the nation's No. 1 state workforce training program for the past eight years. The company will receive a $250,000 award through the state's Economic Development Award Program, which will be used for infrastructure improvements at the site. Fuji also is expected to utilize Louisiana's Quality Jobs and the Industrial Tax Exemption Programs. Additionally, the Jefferson Parish Economic Development Commission, or JEDCO, provided support by coordinating meetings with Jefferson Parish leaders and offering tax incentive guidance. JEDCO also offered space at the organization's Conference Center to support the company's hiring and job training activities.
"JEDCO is delighted to welcome another global food product manufacturer to our parish," said JEDCO President and CEO Jerry Bologna. "The food cluster is a priority of the Jefferson EDGE, the economic development strategic plan for Jefferson Parish. Fuji's decision to locate in Jefferson Parish is indicative of our success in elevating opportunities for food-related industries. Additionally, we are excited about the development of quality, high-paying jobs on the West Bank of Jefferson Parish within this targeted industry cluster. We appreciate Fuji Vegetable Oil's investment in our community and look forward to a long-term partnership."
Fuji plans to break ground on the new facility in late 2018, with hiring to begin in the following year. The company expects the new processing facility to be completed in early 2020, with commercial operations starting soon after.
"Along with the entire Parish Council, I am honored to welcome Fuji Vegetable Oil to Jefferson Parish," said Jefferson Parish President Mike Yenni. "This project speaks volumes to Jefferson Parish's overall ability to attract global leaders into our community. Jefferson Parish is situated in the center of the largest intermodal transportation system in the South, and offers many strategic advantages for businesses, including deepwater access and proximity to Class I rail lines, highways and interstates. That, coupled with a robust business climate and a quality workforce, sets Jefferson Parish apart and continues to make this community a desirable destination in which to do business."

"This announcement represents an important moment for our region's economy and Jefferson Parish," said Michael Hecht, President and CEO of Greater New Orleans, Inc. "The arrival of Fuji Vegetable Oil is a milestone for Avondale, and we look forward to many years of success from the newest member of our business community."
About Fuji Vegetable Oil
Fuji Vegetable Oil Inc. is a leader in the production of ingredients for the food industry. Established in 1987, Fuji Vegetable Oil has continued to grow as a major supplier of specialty fats and oils. The company's fats and oils, produced at its state-of-the-art refinery facilities in Savannah, Georgia, are found in products used in the confectionary and baking industries across North America. Consumers will find Fuji products in a variety of quality foods, from the finest chocolates to gourmet cakes. In addition, the company provides a multitude of products to industrial end-users. The company's raw material comes from sustainable sources and includes all the palm and palm kernel fractions, along with coconut and liquid oils. Our company is dedicated to delivering only the best quality products and service. Fuji Vegetable Oil is a subsidiary of Fuji Oil Holdings Inc., which is headquartered in Japan. For more information, visit FujiOilUSA.com.