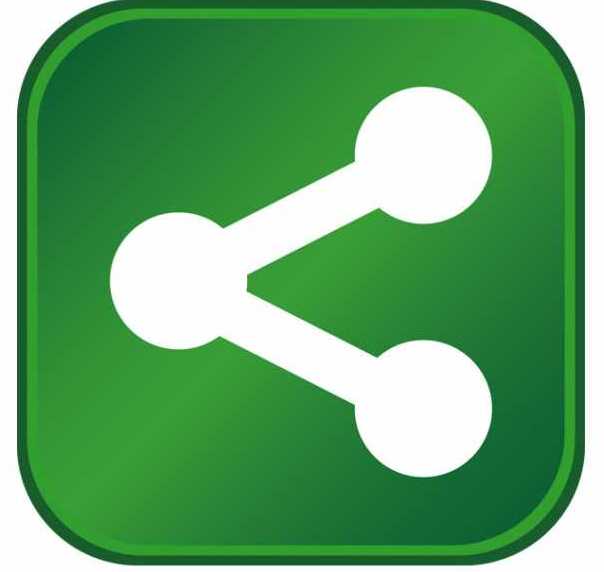 Land O'Frost, Inc., the nation's third-largest producer of pre-sliced, pre-packaged lunchmeats and a producer of specialty sausage products, announced plans today to relocate its headquarters from Lansing, Ill. to here, creating up to 50 new jobs by 2014.
Land O'Frost, which produces Canadian bacon, beef, chicken, turkey and ham lunchmeat as well as hot dogs and specialty sausages, will invest $6.4 million to move its corporate headquarters from Lansing, Ill. to a 3 acre-campus in Lake County. Construction on a 25,000 square-foot facility is scheduled to begin next summer and is expected to be completed in 2014.
"Businesses continue to discover the many advantages Indiana has over our neighbors, especially when they know that our state and property taxes are going to stay low," said Governor Mitch Daniels. "Land O'Frost has tremendous future growth potential and today is just the beginning of what we hope will be a productive relationship."
Land O'Frost currently employs 40 professionals at its headquarters and more than 1,100 manufacturing employees at its four production plants, located in Illinois, Kentucky, Arkansas and Nebraska. The company will begin to transition its headquarters staff to the new Indiana facility after construction is completed.

"Our success over the past ten years, coupled with our future plans, led us to the conclusion we needed to explore options for a new headquarters facility," said David Van Eekeren, president and chief executive officer of Land O'Frost. "Our new state-of-the art headquarters in Munster will provide us not only with the room to support our continued growth, but also allow us to create an environment that fosters stronger employee collaboration. The new headquarters will support our research and development initiatives and helps us continue to attract and retain top talent."

Founded by Antoon Van Eekeren in 1958, Land O'Frost is a third generation family-owned business and one of the fastest growing meat companies in the country. As the nation's third-best selling brand of pre-sliced, pre-packaged deli meats, the company markets its products under the DeliShaved, Land O'Frost, Bistro Favorites and Premium brand names. It also sells hot dogs and specialty sausages under the Wimmer's, Bassett's, Fairbury and Ambassador Brands.

Land O'Frost is actively engaged in supporting its employees' communities. Examples of this commitment include the company's numerous employee volunteer programs, the establishment of its Youth Sports Program in 2003 and a national partnership with the JDRF.

The Indiana Economic Development Corporation offered Land O'Frost, Inc. up to $750,000 in conditional tax credits based on the company's job creation plans. These tax credits are performance-based, meaning until Hoosiers are hired, the company is not eligible to claim incentives. The Northwest Indiana Regional Development Authority will support the project through its Deal Closing Fund. Also, the town of Munster offered funds using revenues generated from the issuance of a tax increment financing (TIF) bond.

"Land O'Frost is exactly the type of company that Munster is reaching out to locate in Munster," said Dave Nellans, president of the Munster Town Council. "They are a well established growing company that will bring professional employees in to the community. Their corporate headquarters will be an important part of our business community. They have a reputation of being outstanding corporate citizens."

Land O'Frost joins a long list of companies that have chosen to shift all or parts of their operations to Indiana from neighboring states. From Modern Forge and CN Railway's announcements last year to relocate operations from Illinois to northwest Indiana (accounting for more than 350 projected new jobs) to Atwood Mobile Products and Lippert Components' recent decisions to relocate operations from Michigan (accounting for more than 460 new jobs) to the Hoosier State, companies continually choose Indiana as the best place to centralize and grow their businesses.

About Land O'Frost
Land O'Frost manufactures pre-sliced, pre-packaged lunchmeats (beef, chicken, turkey and ham) and is the largest family-owned brand of packaged deli meat in the U.S. Leading products marketed by Land O'Frost include: Land O'Frost Premium® One Pound the top-selling deli pouch in the U.S.; Land O'Frost DeliShaved®; and their ultra premium line Land O'Frost® Bistro Favorites™. The Land O'Frost brand can be found in the supermarkets and mass merchandisers that account for nearly 90 percent of the retail sales in the country, as well as Mexico, Puerto Rico and other U.S. Territories. Land O'Frost also manufactures specialty meat products sold to restaurants and major food manufacturers. Land O'Frost also owns and operates Wimmer's Meat, the parent company for four quality sausage and hot dog brands: Wimmer's, Bassett's, Fairbury and Ambassador. Wimmers products can be found in supermarkets in Colorado, Iowa, Kansas, Minnesota, Missouri, Nebraska and South Dakota. Land O'Frost operates four facilities in Lansing, Ill., Madisonville, Ky., Searcy, Ark. and West Point, Neb. For more information, please visit www.landofrost.com.

About IEDC
Created by Governor Mitch Daniels in 2005 to replace the former Department of Commerce, the Indiana Economic Development Corporation is governed by a 12-member board chaired by Governor Daniels. Dan Hasler serves as the chief executive officer of the IEDC.

The IEDC oversees programs enacted by the General Assembly including tax credits, workforce training grants and public infrastructure assistance. All tax credits are performance-based. Therefore, companies must first invest in Indiana through job creation or capital investment before incentives are paid. A company who does not meet its full projections only receives a percentage of the incentives proportional to its actual investment. For more information about IEDC, visit www.iedc.in.gov.