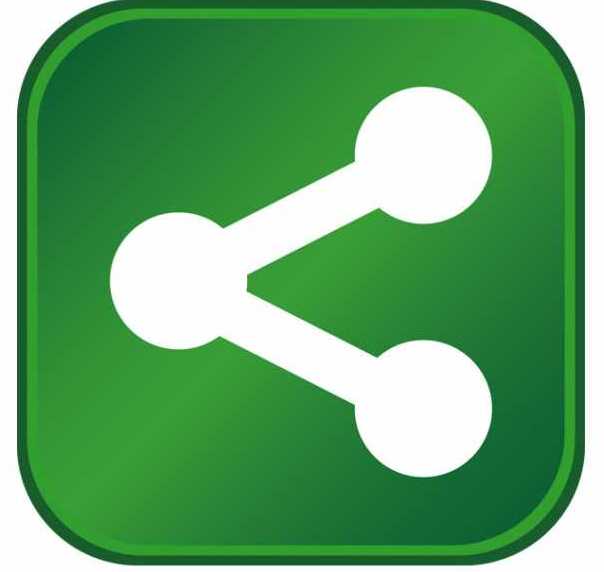 Pinnacle Foods Inc., a leading producer, marketer and distributor of high-quality branded food products in the U.S., has announced plans to locate a manufacturing facility in Hagerstown. The company initially plans to create 85 to 125 full-time jobs in Hagerstown by December 2018.
The facility, formerly owned by Unilever, will produce Pinnacle's gardein™ brand of plant-based protein.  In addition to gardein's current manufacturing, based in Vancouver, British Columbia, production will now expand to include an East Coast presence with Pinnacle's acquisition of the Hagerstown property. ​
The brand's frozen, plant-based foods serve as alternatives for traditional animal-based products such as chicken strips and tenders, ground beef and fish fillets.  Pinnacle is known for its iconic brands such as Birds Eye®, Duncan Hines®, Wish-Bone®, Log Cabin® and others. 
"Pinnacle is pleased to be establishing a manufacturing presence in Hagerstown and working with both the community and the state of Maryland," said Robert J. Gamgort, Chief Executive Officer, Pinnacle Foods. "Gardein is a rapidly-growing, health and wellness brand that continues to expand its award-winning product offering and retail footprint, and this new facility will provide important capacity to enable the brand's continued growth."
To assist the company with initial project costs, the Maryland Department of Business and Economic Development (DBED) has approved a $312,500 conditional loan through the Maryland Economic Development Assistance Authority and Fund (MEDAAF). Once the company has hit an initial employment milestone, the Department has approved a second conditional loan disbursement of $187,500. Washington County has approved a similar funding package totaling $500,000 based on achieving jobs goals. 
"Working with our partners in Washington County and the City of Hagerstown, we are proud to welcome Pinnacle Foods, a Fortune 1000 company, to Maryland," said Governor Larry Hogan. "Our entire administration is focused on providing our hardworking Maryland citizens with jobs and a strong economy, and seeing companies like Pinnacle Foods choose to invest in our state is a shining example of the progress we are making."
"This announcement once again demonstrates our commitment to partnering with local and state officials to bring good jobs to Washington County," stated Terry Baker, President of the Washington County Board of County Commissioners. "We would like to thank Pinnacle for choosing our county and are grateful for the economic opportunities they will help create here." 
In addition to State and County assistance, the City of Hagerstown has approved a loan-to-grant of up to $100,000 for the creation of up to 200 jobs.  In addition, the City is waiving building permit fees associated with improvements to the property at an estimated value of $50,000.
"We are excited to welcome a Fortune 1000 company to the City of Hagerstown," said David S. Gyberts, Mayor of Hagerstown. "The City is supporting Pinnacle Foods with fast-track permitting approvals so the company can retrofit the building to their production needs.  This allows the company to launch operations timely and efficiently and creates local jobs faster. We believe the City's reliability of supporting business and fast-tracking contributed to Pinnacle Foods Group's decision to locate in Hagerstown during their national search." 
About Pinnacle Foods Inc.
In more than 85 percent of American households, consumers reach for Pinnacle Foods brands. Pinnacle Foods is ranked on Fortune Magazine's 2015 Top 1000 companies list. We are a leading producer, marketer and distributor of high-quality branded food products, which have been trusted household names for decades. Headquartered in Parsippany, NJ, our business employs an average of 4,500 employees. We are a leader in the shelf-stable and frozen foods segments and our brands hold the #1 or #2 market position in 10 of the 14 major categories in which they compete. Our Birds Eye Frozen segment manages brands such as Birds Eye®, gardein™, Birds Eye Steamfresh®, C&W®, McKenzie's®, and Freshlike® frozen vegetables, Birds Eye Voila!® complete bagged frozen meals, Van de Kamp's® and Mrs. Paul's® frozen prepared seafood, Hungry-Man® frozen dinners and entrees, Aunt Jemima® frozen breakfasts, Lender's® frozen and refrigerated bagels, and Celeste® frozen pizza.  Our Duncan Hines Grocery segment manages brands such as Duncan Hines® baking mixes and frostings, Vlasic® and Vlasic Farmer's Garden® shelf-stable pickles, Wish-Bone® and Western® salad dressings, Mrs. Butterworth's® and Log Cabin® table syrups, Armour® canned meats, Brooks® and Nalley® chili and chili ingredients, Duncan Hines® Comstock® and Wilderness® pie and pastry fruit fillings and Open Pit® barbecue sauces.  Our Specialty Foods segment manages Tim's Cascade Snacks®, Hawaiian® kettle style potato chips, Erin's® popcorn, Snyder of Berlin® and Husman's® snacks in addition to our food service and private label businesses. Further information is available at www.pinnaclefoods.com.
About DBED
The Maryland Department of Business and Economic Development stimulates private investment and creates jobs by attracting new businesses, encouraging the expansion and retention of existing companies, and providing financial assistance to Maryland companies. The Department promotes the State's many economic advantages and markets local products and services at home and abroad to spur economic development and international investment, trade and tourism. Because they are major economic generators, the Department also supports the Arts, film production, sports and other special events. For more information, visit www.choosemaryland.org.