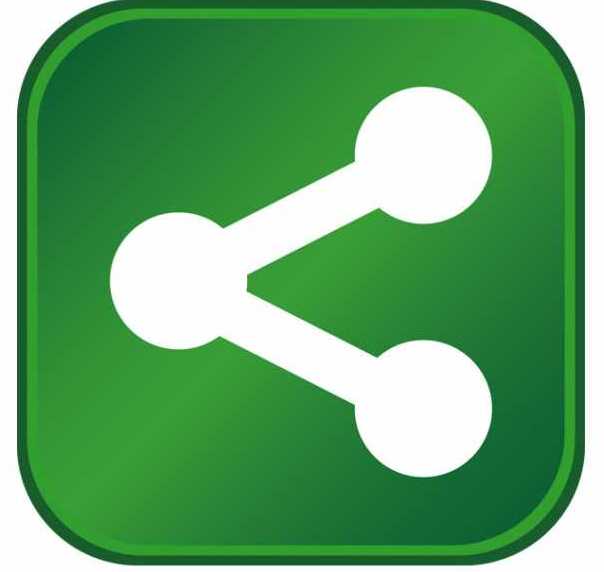 GNP Company™, the Midwest's leading producer of premium natural chicken under the Just BARE® and Gold'n Plump® brand labels, announced it has started the first phase of a two-phase expansion plan for its Cold Spring and St. Cloud, Minn., area operations.  At the same time, it shared a new organizational structure for its executive leadership team that better aligns the company's systems and services. "This marks the next stage of a new future and growth plan for GNP Company," said President Steve Jurek. "These changes underscore our continued commitment—as well as that of our new owner, Maschhoff Family Foods—to investing in the growth of GNP Company's business and people. It's truly an exciting time for us."
The first phase of expansion, which began earlier this month, is expected to cost $35 million.  It includes a building addition and the installation of new equipment to add capacity in the Cold Spring plant's first processing area as well as build-up of the company's hatchery. Plans for the second phase, which may include a building addition and the installation of new technology and equipment to further automate processes, are still in development.  Approval is contingent upon the company's future business plans, business expectations, and customer needs.  
If both phases of the expansion are completed, annual plant production capacity will increase by an estimated 33 percent, which equates to about 88 million more processed pounds of chicken or 352 million more meals per year (based on the recommended serving size of 3 ounces of cooked chicken).  Furthermore, the full expansion is expected to make the Cold Spring facility one of the most automated meat processing plants in North America.
In preparation for the first phase of expansion, GNP Company has finished and/or started the following projects:
Added eight new docks to the distribution center and outbound load staging area; completed a new entrance to reduce truck and automobile congestion and increase safety and security; added a drop-trailer parking area to consolidate parking; and began construction of an additional 28-degree-cooler storage space at the Cold Spring processing plant;
Purchased a building in Sauk Rapids for future hatchery growth to support increased production;
Expanded the truck shop for its St. Cloud Live Operations; and
Developed plans for the addition of up to 72 new barns in the St. Cloud area to provide the additional birds needed to satisfy potential production growth.
"This expansion will increase GNP Company's ability to satisfy the expected increase in customer and consumer demand for our products and brands, while advancing our safety processes by reducing physical job demands and improving ergonomics," Jurek said.
The Cold Spring processing plant makes Just BARE and Gold'n Plump chicken products for the premium branded retail business segment and supports new product innovation.  Both of these are critical to the company's ability to effectively compete in the marketplace and meet current and future customer expectations.  Company sales grew to about $452 million in 2014 (January through December)—an increase of 13 percent over 2013.GNP Company has also made recent strategic organizational changes within the company's executive leadership team, which necessitated the creation of multiple new positions and promotions across the company.  This new organizational design will help achieve the company's long-term strategies involving product supply, automation, people development, and retail product evolution while offering team members and family farm partners new opportunities for growth.
Jurek's executive leadership team now includes the following individuals and roles:
Executive Vice President of Processing and Supply Tim Wensman, a 34-year veteran of GNP Company who previously served as EVP of Customer Processes.
Vice President of Sales, Marketing and Service Brian Roelofs, who previously served as Director of Sales for nine years;
Vice President of Live Operations and Engineering Bill Lanners, a 30-year veteran who previously served as Director of Live Operations;
Senior Director of Human Resources Peggy Brown, a 22-year veteran who previously served as Director of Human Resources; and
Senior Director of Technical Services and Chief Financial Officer, both which are currently open.
The company does not expect the expansion to significantly change the total number of jobs at the Cold Spring plant. Production capacity will be increased primarily through new technology and equipment to automate processes. New growth opportunities for team members will be determined as the expansion plan progresses and new equipment and processes come online.
Currently, the company has immediate openings available at all locations.  Interested parties should access the GNP Company Career Portal, or contact Spartan Staffing or Job Services.
For more information about this announcement, visit www.GNPCompanyNews.com. 
About GNP Company™
Based in St. Cloud, MN, GNP Company (www.GNPCompany.com) is a provider of premium branded and custom chicken products to retail, deli and foodservice customers nationally.  Founded by E.M. Helgeson in 1926 and purchased in 2013 by Maschhoff Family Foods, the parent company of The Maschhoffs, LLC, GNP Company remains family-owned.  It distributes products under the Just BARE® and Gold'n Plump® brand names.  Together, the company's nearly 1,700 team members and about 350 family farm partners in Minnesota and Wisconsin bring millions of wholesome, high-quality chicken meals to American families.  Sales in 2014 (Jan-Dec) were about $452 million.  For more information about the company and its mission of "dedicated to healthy food, families and farms," visit GNPCompany.com.  For more information about its specific brands and products and to find chicken recipes, general cooking and safe handling tips and nutrition information, visit www.GoldnPlump.com and www.JustBareChicken.com. 
About Maschhoff Family Foods
Maschhoff Family Foods is the parent company of The Maschhoffs, LLC (www.TheMaschhoffs.com) and GNP Company™ (www.GNPCompany.com).  The Maschhoffs, LLC is a pork production company headquartered in Carlyle, IL.  The company has over 100 years of experience in pork production, and is the largest family-owned pork producer in the United States, with approximately 218,000 sows and associated market hog production in nine states. The company, which has about 1,200 employees, focuses on creating environmentally and economically sustainable pork production systems by networking with more than 450 other independent farm operations. It is able to provide enough pork for more than 16 million consumers annually. The company, through a wholly owned subsidiary, also sells branded pork products to retailers, processors and foodservice operators under the Maschhoff Family Farms label.