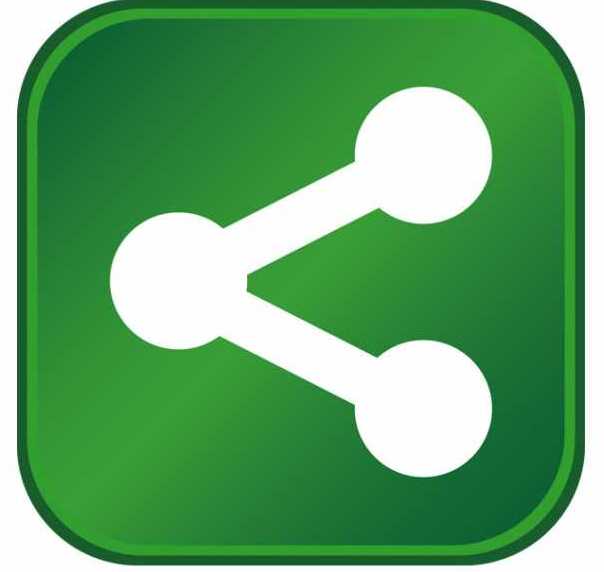 Global nutrition company Herbalife, (HLF) celebrated the grand opening of its Herbalife Innovation and Manufacturing (HIM) facility in Winston-Salem, North Carolina, which will employ more than 500 people when it reaches full production by the end of 2015.
The facility already produces a variety of nutritional products, including powders, such as the flagship Formula 1 Nutritional Shake Mix; liquids, such as the Herbal Aloe Concentrate; and teas, such as Herbal Tea Concentrate. Products manufactured at HIM Winston-Salem will be distributed in the United States and exported to more than 50 countries around the world. Since announcing the Triad location in December 2012, Herbalife has invested more than $100 million to convert the over 800,000 square foot site to meet its exacting specifications.
The retro-fit of the building ensures it is in full compliance with U.S. Good Manufacturing Practices for dietary supplements, acidified foods and food products. Within months of its operational start-up in mid-2014, the facility received NSF accreditation—a certification key to ensuring that products manufactured in Winston Salem meet strict standards for public health protection -- and its quality control laboratory received the highly regarded ISO 17025 certification. The flagship facility for Herbalife, and one of the most advanced facilities in the nutrition industry as a whole, also houses Herbalife's technical operations Center of Excellence, an R&D laboratory complex that ensures products are backed by the best nutrition science.
"This is an incredibly important project for Herbalife as we strengthen our influence throughout our supply chain – from seed to feed - and increase capacity to meet the growing demand for our nutrition products. Two years ago, together with our partners at the state, county and city, we announced our plans to invest more than $100 million towards creating a world-class manufacturing facility, and at the same time, create 500 much-needed new jobs for the local area," said Michael O. Johnson, chairman and CEO, Herbalife. "We are proud to be meeting those commitments and, with 350 new jobs already created, we remain on target to create in excess of 500 jobs when we reach full production capacity later this year."
HIM Winston-Salem is Herbalife's second U.S. manufacturing facility and the largest of four company-owned facilities worldwide (one in Lake Forest, California and two in China). Herbalife will also locate its Global Technical Operations Center, as well as state-of-the-art quality and testing laboratories at the Winston-Salem location.
Related Quotes
Local and state officials, including Rep. Alma Adams (D-NC12), and business and community leaders today joined Herbalife officials to officially open the facility with a guided tour of the industry-leading facility followed by a brief program of speakers.
"I congratulate Herbalife on the grand opening of the Winston-Salem Innovation and Manufacturing Facility," said Rep. Alma Adams (D-NC12). "I applaud Herbalife for taking over the old Dell Plant and making an investment in The Winston-Salem community bringing 500 jobs and strengthening our economy."
"Congratulations to Herbalife on the grand opening of its Winston-Salem Manufacturing and Innovation Facility," said Rep. Virginia Foxx (R-NC). "The economic impact of this facility will be felt throughout the Winston-Salem area, particularly for the hundreds of talented workers who will contribute to its success. It gives me great pride to see national companies like Herbalife recognize all North Carolina has to offer, and I believe today's event is another sign that our best days are ahead of us."
"In selecting Winston-Salem for its flagship manufacturing facility, Herbalife is helping to revitalize the community," said Mayor Allen Joines, City of Winston-Salem. "Winston-Salem and surrounding areas have a long and distinguished history of manufacturing excellence, and everyone is excited to be part of such an important project for our region. Herbalife has quickly become an important part of our community and we expect that relationship to flourish for many years to come."
"The cooperation between Herbalife and Forsyth County is an example of what business and government can do together to achieve employment for a local community," said Chairman David Plyler, Forsyth County Board of Commissioners. "We thank Herbalife for choosing Forsyth County and we look forward to it being an integral part of the community for years to come."
Fast facts about the Winston-Salem Innovation and Manufacturing facility:
·         Currently approximately 350 employees; will employ more than 500 when facility reaches full production by the end of 2015
·         The 800,000 square-foot facility is one-mile around
·         equivalent to 200 basketball courts or 16 football fields – enough room for an entire Sunday of NFL games to be played simultaneously
·         Estimated to produce 150 million units per year
·         Environmental features include energy efficient diode lights and integral water purification system, which processes water to make it pH-neutral ahead of disposal.
·         The company has also extended its innovative wellness program to its employees in Winston-Salem, including the annual bio-metric health screening and wellness coaching along with a comprehensive fitness center that includes basketball courts and a nature trail
·         The company is active in the local community and supports a number of organizations, including the North Carolina Soccer Fusion youth soccer organization and local cycling club Team MS Herbalife.
About Herbalife
Herbalife is a global nutrition company that has been changing people's lives with great products since 1980. Our nutrition, weight-management, energy and fitness and personal care products are available exclusively to and through dedicated Independent Herbalife Members in more than 90 countries. We are committed to fighting the worldwide problems of poor nutrition and obesity by offering high-quality products, one-on-one coaching with a Herbalife Member and a community that inspires customers to live a healthy, active life.
We support the Herbalife Family Foundation (HFF) and its Casa Herbalife programs to help bring good nutrition to children in need. We also sponsor more than 250 world-class athletes, teams and events around the globe, including Cristiano Ronaldo, the LA Galaxy and champions in many other sports.
The company has over 7,400 employees worldwide, and its shares are traded on the New York Stock Exchange (HLF) with net sales of $4.8 billion in 2013. To learn more visit iamherbalife.com