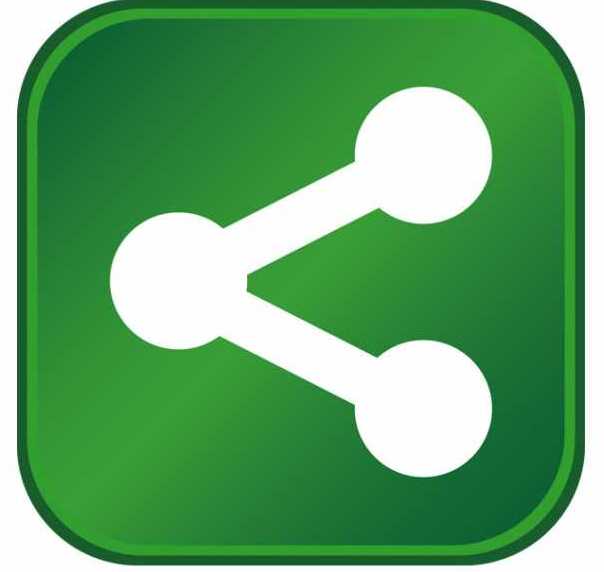 Lieutenant Governor Mike Foley announced Nebraska Hop Yards, LLC, has converted 3 acres of the former Plattsmouth Country Club golf course into a hops yard, and Midwest Hop Producers, LLC, will build a new processing facility on the site. Joining him for the announcement were Bruce and Annette Wiles, co-founders and owners, Brenda Hicks Sorensen, director of the Nebraska Department of Economic Development (DED), David G. Brown, president and chief executive officer of the Greater Omaha Chamber of Commerce, and Lisa A. Scheve, executive director of the Cass County Nebraska Economic Development Council.
The hop yard will be the state's largest. The commercial-scale production and processing facility will be Nebraska's first.
"This significant project will fill a need for current and future craft brewers, as well as increase Nebraska's position within the fast-growing craft beer industry. In addition, this entrepreneurial venture is an excellent example of the important role that the agriculture industry plays in supporting and growing Nebraska's economy," said Lt. Gov. Foley.
The Wiles, who own Midwest Hop Producers, LLC; Nebraska Hop Yards, LLC; Midwest Hop Yard Supplies, LLC; and a soon-to-be-named taproom and restaurant, all in Plattsmouth, Neb., will invest more than $3.5 million in site improvements, construction of the hops harvesting/drying and pelletizing facility and other buildings, and equipment. The project is expected to create as many as 20 jobs.
DED awarded Midwest Hop Yard Supplies, LLC, with a $50,000 prototype grant this past February to develop a marketable mobile hop harvester targeted at small- and mid-size hop growers; and financial support through InternNE to hire interns. The company also has applied for Nebraska Advantage incentives.
"On behalf of DED, we are pleased we could provide Midwest Hop Yard Supplies with financial assistance to help them take their operations to the next level," said Hicks-Sorensen. "This hop yard and first-of-its-kind production facility in Nebraska is the stepping stone to full-scale opportunities for existing craft beer businesses and for entrepreneurs interested in developing value-added ag businesses focused on specialty craft beers."
"Today Nebraska has a total of 15 acres of hops in production," said Bruce Wiles. "Our goal is to establish 150 acres of hops in production during the next three to five years with the goal of providing hops for Nebraska brewers."
"These are the moments economic developers live for–innovative entrepreneurs committing their great ideas to a county and a region dedicated to seeing them grow. We thank Bruce and Annette Wiles for their foresight and faith in our community, and our city, county and state officials for encouraging new business. We know today's announcement is just the prologue to what will be a tremendous success story," said Brown.
"I think back almost exactly one year ago, speaking with Annette about grants and other ways we could help her and Bruce realize this project. A year later, we're celebrating a milestone announcement–and the impact new jobs and capital investment will have on our region. That, to me, is a special thrill," said Scheve.
"The craft beer industry is all about consumers wanting to enjoy local artisanship. This locally-grown ingredient adds another dimension of uniqueness," said Nebraska Agriculture Director Greg Ibach. "This is another example of how diverse the ag industry in Nebraska can be and how we can take advantage of the natural resources available to us. Having the ability to supply locally-grown hops to a quickly growing craft beer industry in Nebraska demonstrates the versatility and adaptability of our agricultural producers in this state."
"This one-of-a-kind facility represents another step forward for Nebraska as we become bigger players in the nation's fast-growing craft beer industry," said Paul Kavulak, owner of Nebraska Brewing Company, of Papillion, Neb. He cited sales increases of greater than 17 percent in 2013. "There are so many facets to our industry and it's truly wonderful to embrace one that is emerging right in our own backyard. Go local!"
Nebraska breweries, including Empyrean Brewing Company and Blueblood Brewing Co. of Lincoln, Neb., Scratchtown Brewing Co., of Ord, Neb., and Scriptown Brewing Co. and Farnam House Brewing Co. of Omaha, Neb., prefer to use more home-grown hops in keeping with the proud "Nebraska-made" tradition.
Local hops also offer a marketing advantage to brewers who serve returning customers with definite style and brand preferences.
"We would like to purchase 50 to 60 percent of our hops locally versus from the Pacific Northwest," said Jim Engelbart, production manager at Empyrean Brewing Company.
Hops have proven to be a viable crop in Nebraska. The most demanded hop varieties are Cascade, Centennial and Chinook. Some breweries buy wet hops, but the majority of breweries prefer pelletized, or dried and baled forms.
According to a Market Research Report prepared by the Nebraska Business Development Center in Omaha, approximately 380 craft brewers located throughout the upper Midwest required up to 4 million pounds of hops annually in 2008. Capturing just 5 percent of this market could result in a potential impact of more than $3 million annually and require 150 acres of hops.
"We're so excited to be playing a part in the growth of the hops industry in Nebraska," said Annette Wiles. "Our intent is to create a business that supports the economy and creates more jobs in Nebraska."
For more information, visit http://midwesthopproducers.com/